Central Cee showed up at a wedding in his go-to outfit: a tracksuit. He's loyal to himself, which we didn't anticipate. At a friend's wedding recently, Central Cee stood out like a sore thumb—and not just because he's a BRIT Award-nominated rapper. While there was no doubt a line forming for
his autograph, most guests were confused by his unconventional wedding outfit, at least according to the internet. The Day In The Life rapper was seen at the event sporting a black puffer jacket, coordinating joggers, and a beanie while onlookers were dressed in the customary formal attire.
Central Cee's Wedding Attire Shows He Won't Abandon His Trademark Tracksuit
On TikTok, videos showing the 24-year-old rapper sporting a pair of all-black tracksuits have received at least 1.5 million views. The video has spread to Twitter, sparking a discussion about whether his attire was appropriate.
You can check out Our Previous Article-
Many are not a fan of the casual look. This user was somewhat offended at the fashion choice: "Show up to my wedding in Central Cee core and that's the last time you're seeing me," they reviewed.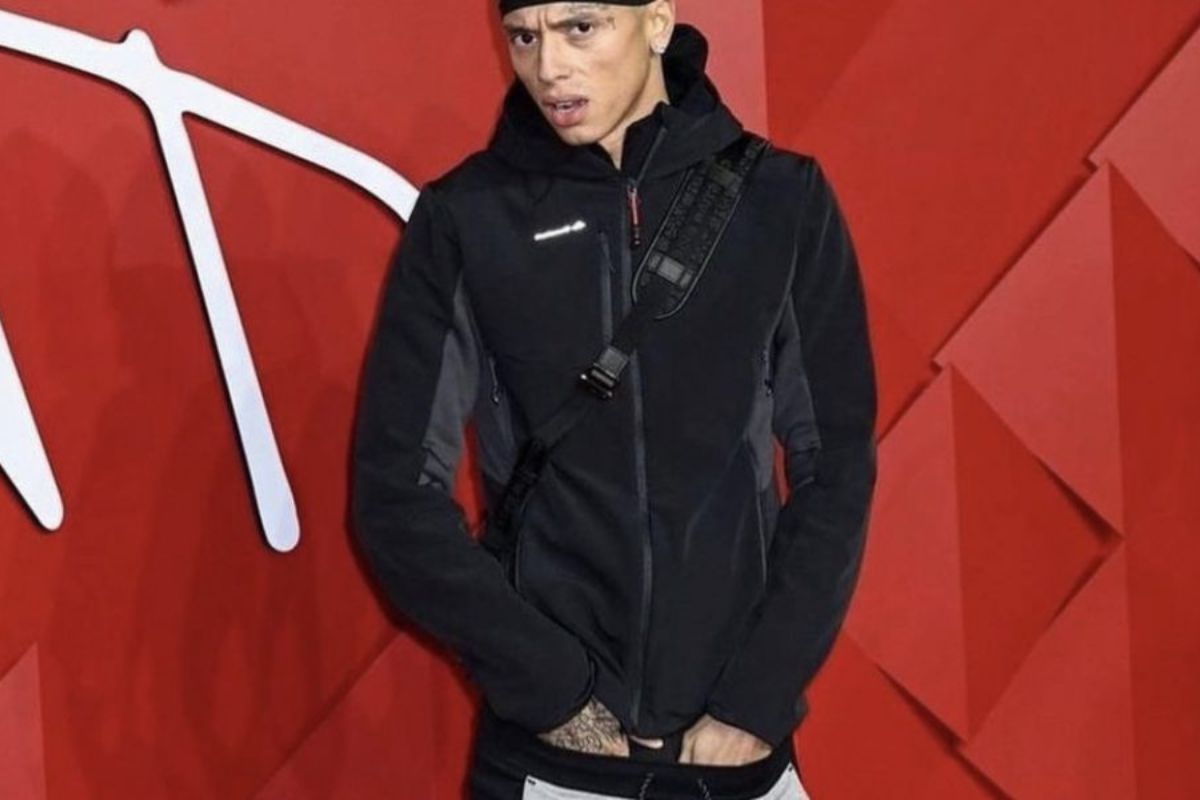 A second fan added: "Lmao I love Central Cee but pulling up to a wedding in that is crazy.""Central Cee will probably wear a North Face puffer jacket to his wedding," another chimed in. Some have said that since his friend had permitted him to wear the joggers, Central Cee shouldn't have to deal with these vicious remarks.
"No one has attended your imaginary wedding in a tracksuit, and his friend isn't bothered," one defended. "What is there to discuss?" According to rumors, the rapper, whose real name is Oakley Caesar-Su, was sporting a pair of Rick Owen cargo pants.
He Had Already Defended His Trademark Lawsuit
The first time was when Central Cee wore a black tracksuit to the British Fashion Awards in December 2022. For the second time, we applaud Central Cee for remaining loyal to himself.
Y'all criticizing bro abt his wedding fit knowing damn well he don't give af lmao #CentralCee pic.twitter.com/e33YsSFtHQ

— that one guy (@bozoboyy) January 17, 2023
The outfit consisted of a Nike sweatshirt, a Quechua jacket, and a Dior purse. He responded to the criticism by saying that he wears the same outfit every day of the year and has no intention of changing it for any occasion, not even his wedding.
"In real life, nobody has a problem – it's just the internet," the Doja rapper hit back. "You lot love going to these events in fancy dress, dressed as other people. I went there as me."
Ending Words
Central Cee attended a wedding in none other than his signature style a tracksuit. No one expected it, but he's staying true to himself. Please forward this post and encourage your friends and family to visit leedaily.com for Recent news.