Christiano Ronaldo, the team's star player, had his contract mutually torn up in November after he made negative comments about the club and its ownership, and there have been several demonstrations by fans all season long aimed at the Glazer family.
Due in large part to the problematic tenure of the Americans at the helm of the Premier League team, a new football club, FC United of Manchester, was established. During their time in charge, the team's on-field success has declined, and they haven't won the Premier League in a decade.
Man U is presently in fourth place, nine points behind league leaders and fierce rivals Arsenal. The Red Devils started the season slowly with lackluster performances against Brentford and Brighton, but under new manager Erik Ten Hag, they are finding their footing. Fans of the club have long advocated for new leadership, and billionaire Ineos CEO Jim Ratcliffe is among those vying to buy the team. How, though, did he come by his wealth? Detailed information is provided below.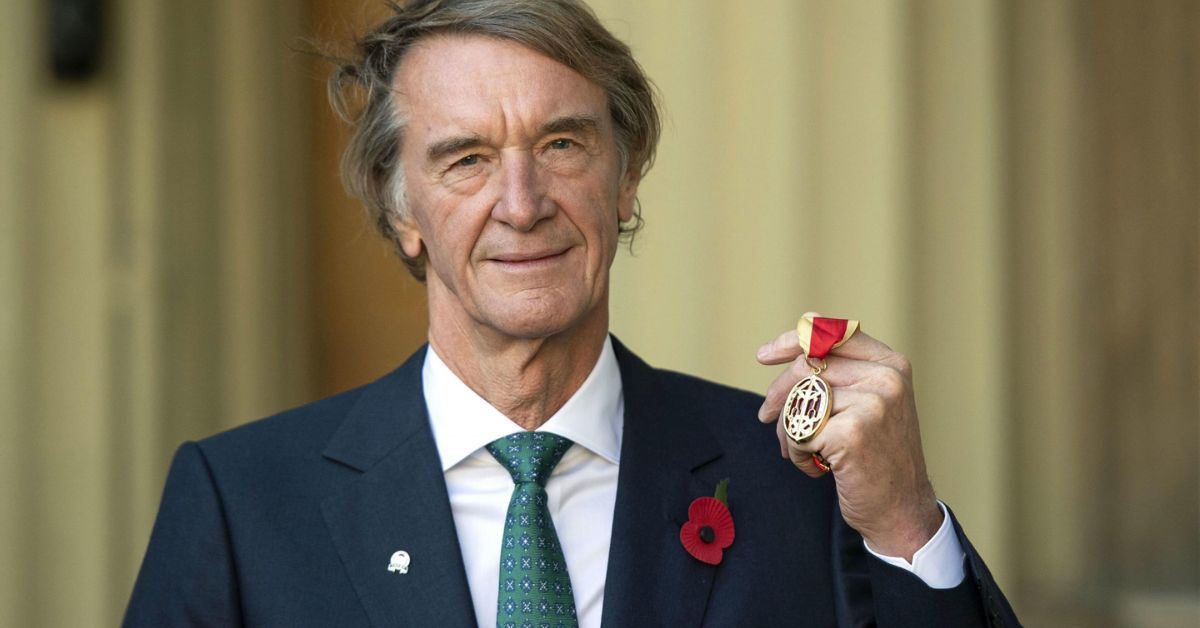 Who is Jim Ratcliffe?
British millionaire Jim Ratcliffe is 70 years old. He is the founder, chairman, and chief executive officer of Ineos. He was born in Oldham but now lives in Monaco. The corporation is a major player in the chemical industry worldwide, creating products as diverse as paint, smartphone cases, and packaging.
Despite having spent more time in the vicinity of Manchester City's stadium than Old Trafford, Ratcliffe is a true representative of the red half of Manchester, as he has been a fan of Manchester United since he was a young youngster. In January of 2023, Ratcliffe's business Ineos issued a statement indicating they had formally entered the bidding process.
The cycling team Ineos Grenadiers (named after a new automobile) and the sailing squad captained by Sir Ben Ainslie are just two of Ratcliffe's many sporting endeavors. In addition to its support of the Mercedes Formula One team, Ineos is a major backer of the New Zealand All Blacks rugby union squad.
Sir Jim Ratcliffe has four times the wealth of Todd Boehly and £5bn more than the Chelsea consortium combined.

INEOS also has an annual revenue of £58bn.

FIFTY EIGHT BILLION 😳😳😳😳

— WHF!🔰 (@UtdWesleyy) January 17, 2023
Jim Ratcliffe has made efforts in recent years to incorporate Chelsea FC into this group of storied sports organizations. After Roman Abramovich was forced to sell his shares in the West London club in 2022 due to Russia's invasion of Ukraine, he made an offer to purchase the team in 2019. But the American businessman Todd Boehly beat him to the punch.
Must read our previous articles for more latest updates on Manchester United
Ratcliffe has been accused of sports washing due to his ties to the industry, most notably through the Ineos brand. Both Ineos and Jim Ratcliffe have lobbied against environmental levies and are strong proponents of fracking, a controversial method of extracting natural gas. The company has repeatedly stated its intention to combat climate catastrophe.
Some have also criticized Ratcliffe for leaving the UK in 2020 for the low-tax jurisdiction of Monaco, despite the fact that he is a staunch backer of Brexit. The Queen recognized his contributions to the business and investing communities by bestowing upon him the title of "Sir" in her 2018 birthday honors list.
Final Words
The main player, Christiano Ronaldo, had his contract amicably broken up in November due to his criticism of the club and its ownership, and there have been numerous demonstrations during the season directed at the Glazer family.
You may keep yourself up to date with all of the most recent news by visiting our website, leedaily.com.