After one year of marriage, Cyrus and Hemsworth separated in February 2020. Fans of Miley Cyrus believe that her recent song "Flowers" makes multiple allusions to her well-publicized marriage to Liam Hemsworth.
The upbeat new song and accompanying music video, the first preview of what to come from the singer-songwriter and former Hannah Montana star's upcoming album Endless Summer Vacation, were released on Friday.
In "Flowers," Cyrus, 30, reflects on a previous relationship and asserts that she can do what her ex-partner accomplished for herself. She sings on the upbeat, anthem-like track, "I didn't want to leave you, I didn't want to lie / Started to cry, but then remembered / I can buy myself flowers."
As soon as the song was released, fans on social media started equating its lyrics with certain instances in Cyrus' ten-year romance with Hemsworth, 33.
The couple first met in 2009 while filming The Last Song, the movie adaptation of the well-known Nicholas Sparks book. They dated intermittently over the following few years before becoming engaged in 2012. Later, Cyrus and Hemsworth decided to call off their engagement, delaying their wedding from April to September of that same year.
They reunited and rekindled their engagement in early 2016 after a few years apart. Then, Cyrus and Hemsworth got hitched in December 2018, separated in August 2019, and divorced in February 2020. Fans believe that Cyrus alluded to a breakup in the lyrics and music video for her song "Flowers" for the following reasons.
Do check more related articles here:
The Song and Video Were Released on Hemsworth's Birthday
When Cyrus revealed that "Flowers" would be released on January 13—the Hunger Games actor's 33rd birthday—rumors that it referred to their romance started to circulate.
On December 31, 2022, the singer of "Wrecking Ball" officially announced the date on social media. Later, she clarified that the song would be released on January 12 in the United States and mentioned that it would be released at 11 a.m. in Australia, where Hemsworth is from. One fan theorized that this was particularly deliberate.
"The original announcement was Friday, January 13. Usually, they get released at midnight ET. Not her going out of her way to make sure it gets released on Liam's birthday in Australian time," wrote the Twitter user.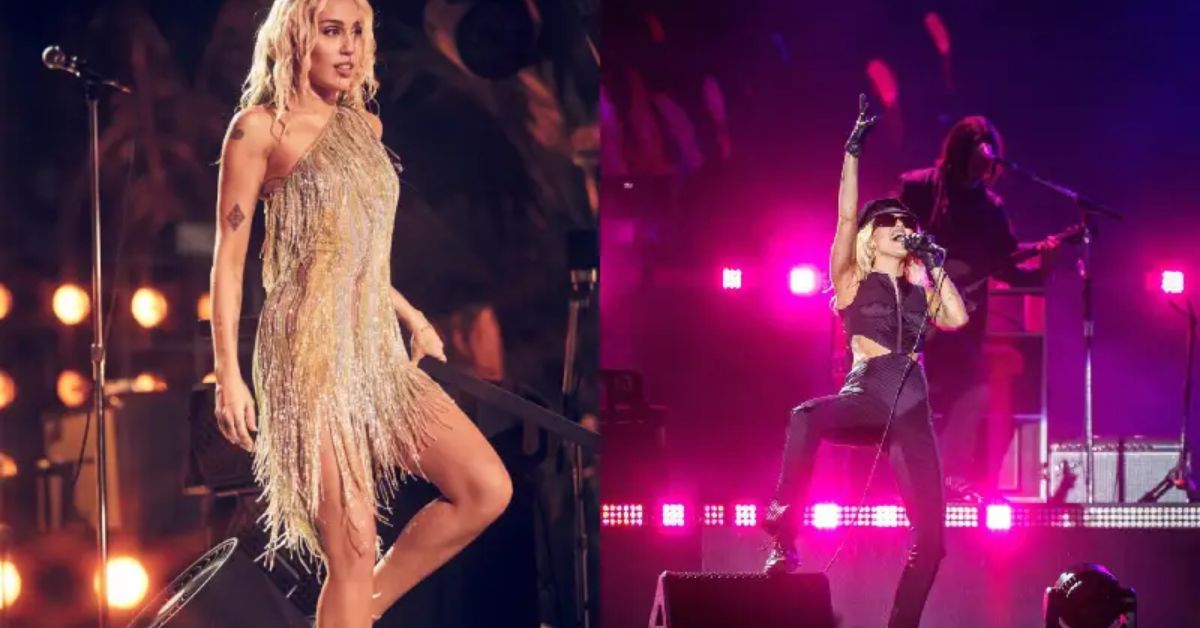 The Song's First Stanza Seems to Reference the 2018 Wildfire That Destroyed the Couple's House
"Flowers" starts with reflective lyrics about a past relationship and how it ended. "We were good, we were gold / Kind of dream that can't be sold / We were right 'til we weren't / Built a home and watched it burn," sings Cyrus, who may be nodding toward the loss of their Malibu home to the 2018 Woolsey Fire.
"Completely devastated [sic] by the fires affecting my community. I am one of the lucky ones. My animals and the LOVE OF MY LIFE made it out safely & that's all that matters right now. My house no longer stands, but the memories shared with family & friends stand strong," the Grammy-nominated musician tweeted in November 2018 following the fire.
Cyrus mentioned the incident in a Rolling Stone interview she gave in 2020 as one of the factors in her decision to wed Hemsworth. "In a way, it did what I couldn't do for myself. It removed me from what no longer was serving its purpose," she told the outlet at the time. "And then, as you drown, you reach for that lifesaver and want to save yourself. I think that's what, ultimately, getting married was for me. One last attempt to save me."
Completely devestated by the fires affecting my community. I am one of the lucky ones. My animals and LOVE OF MY LIFE made it out safely & that's all that matters right now. My house no longer stands but the memories shared with family & friends stand strong. I am grateful for

— Miley Cyrus (@MileyCyrus) November 12, 2018
The Lyrics to Bruno Mars' "When I Was Your Man" Appear to Influence "Flowers"
Originally the song was released, fans started comparing the lyrics of "Flowers" to Mars' 2013 hit, which they believe Hemsworth once dedicated to Cyrus. However, no official confirmation of this speculation has been made.
"I can buy myself flowers / Write my name in the sand / Talk to myself for hours / Say things you don't understand," sings Cyrus in the track's chorus. "I can take myself dancing / And I can hold my hand / Yeah, I can love me better than you can."
Meanwhile, "When I Was Your Man" features the lyrics: "I should've bought you flowers / And held your hand / Should've gave you all my hours / When I had the chance / Take you to every party / 'Cause all you wanted to do was dance / Now my baby's dancing / But she's dancing with another man."
The Music Video Shows Cyrus Wearing an Enormous Suit Like Hemsworth
According to some online fans, Cyrus's vast black case in one of the "Flowers" video sequences has drawn comparisons to Hemsworth's attire from the Avengers: Endgame premiere red carpet in 2019.
Although the outfits don't precisely match, some have hypothesized that the ensemble may be a nod to a popular video of the couple being photographed on the carpet in which Cyrus appears to lick Hemsworth.
In the Video's Preview, Cyrus' Dance Skills Recall Another Red Carpet Event
Before the song's official release, Cyrus shared a video of herself in one of the beautiful Los Angeles sites featured in the music video for "Flowers." She can be seen swinging her shoulders and swaying her behind as she strolls along a deserted street. Fans have compared this to a clip of the couple dancing quickly at the 2019 Vanity Fair Oscar celebration.
When Cyrus started slapping Hemsworth during an interview with Access Hollywood at the event, he instantly moved away and declared, "We're not doing this. Not on the carpet,"  based on the outlet.
WAIT A MINUTE pic.twitter.com/YA76DVsz7T

— out of context hannah montana (@OCHannahMontana) January 4, 2023
Cyrus and Hemsworth have not responded to rumors that the song, music video, and their relationship are somehow related. Endless Summer Vacation will be released on March 10 and "Flowers" is currently streaming and for sale.
Do check more related articles here:
Final words
Since the new single was released on the birthday of her ex-husband, Liam Hemsworth, fans have begun to speculate about its possible meaning. In 2019, after only eight months of marriage, Miley and her husband filed for divorce. She had previously poorly commented on their relationship.
Must Follow us on Leedaily.com for more further details and recent news updates.