Tatyana Ali, a former cast member of Bel-Air, has returned in a brand-new teaser for the show's second season. The actress, who portrayed Ashley Banks in The Fresh Prince of Bel-Air, signed on to play Mrs. Hughes, an English teacher in the new version of the classic sitcom, last month.
The character's official bio describes her as "the English Literature teacher at Bel-Air middle school who sees something special in Ashley, often giving her books from her collection."
The latest trailer teases the developments of Will (Jabari Banks) and Carlton (Olly Sholotan), with the former battling his inner demons and regressing into his old way of life, finding himself at "a crossroads as a new figure comes into his life who challenges what he's learned in Bel-Air and competes for control of his influence."
Showrunner Carla Banks-Waddles hinted that the new episodes of the upcoming season, which debuts on February 23, would "push the envelope. Last season was very much about the introduction to the Banks family world, and this season we get to go deeper with some of the themes we touched on – what it truly means to be a family, even when it's challenging," she said.
"How do you rebuild trust within a family? How do you find your way, your individualism, within a family? We'll also explore Will's character beyond feeling like a fish out of water. He's now struggling to balance maintaining his independence and West Philly identity while also being open to new opportunities for himself in Bel-Air."
Adrian Holmes, Coco Jones, and Cassandra Freeman appear in the Peacock-aired series as Vivian, Hilary, and Philip Banks, respectively.
You may also check out the recent articles that we have provided for you below:
Bel Air Season 2 Trailer
Yes! On January 19, Peacock released the official full-length trailer for Bel-Air season 2. "My whole life was based on a lie," says Jabari Banks as Will. "I can't go back to the way things were."
Geoffrey explains that "a real man doesn't shun hard tasks." He confronts his fears. In the two-minute teaser, we see Will exploring more of Los Angeles, making his way in the world, and walking a tightrope between danger and opportunity.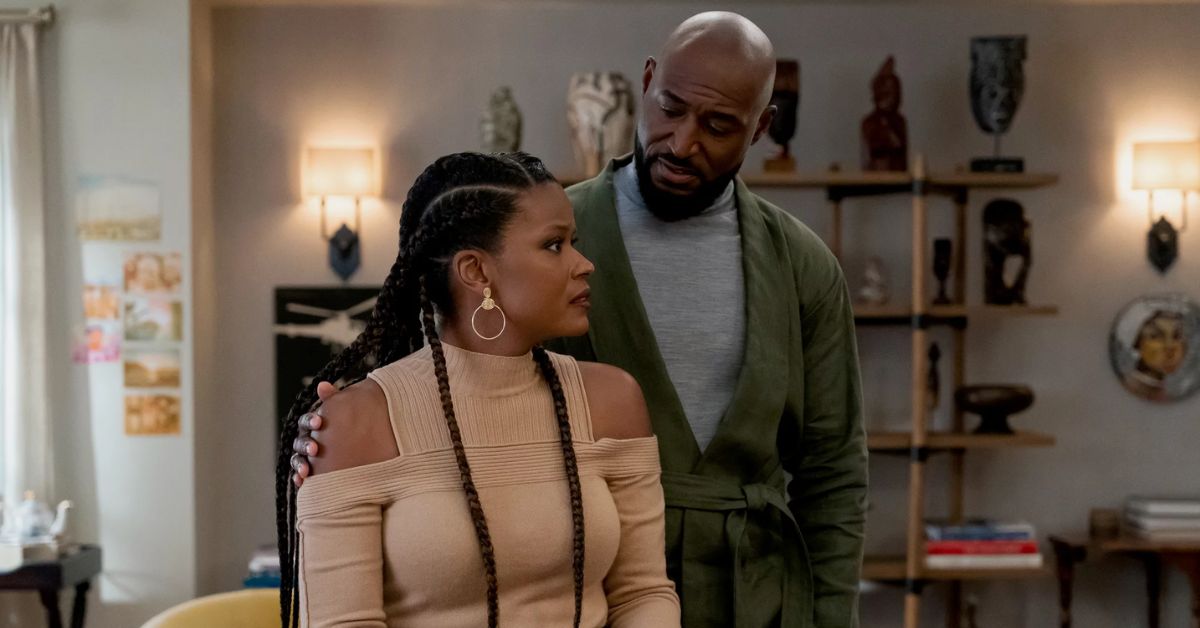 In addition, we witness a couple of altercations, including one involving a punch and — surprise! Tatyana Ali, who portrayed Ashley in the original cast of The Fresh Prince of Bel-Air, is seen conversing with Ashley in the show. There are lots in store for us this season so in the words of Jazz: "Get dressed and buckle up, fool!"
A new prince of West Philly has been crowned 👑 #BelAir pic.twitter.com/7yYjpuJK3r

— Bel-Air Wiki 👑 (@BelAir_Wiki) February 13, 2022
Peacock released the first season two teaser trailer back in November. Each central cast member is included in a montage that previews their impending story arcs in just over a minute-long clip.
"Life is a series of choices. A world of either this or that," Will narrates the trailer. "Push for what you want or let people figure it out on their own. Set your own rules or disturb the system. Stay true to your vision no matter the cost. They want you to play the game, draw the line, and then walk away. We all got choices to make. But this time, no one chooses for me."
Final Lines
It is strongly recommended that you maintain a steady connection to Leedaily.com if you are interested in learning more about the information provided in the preceding sentence. This is because you will have more information available there.