Contrary to what we had said in our evaluations of earlier "Gossip Girl" episodes, we discovered that we enjoyed the Season 2 finale much more than we had anticipated. A lot of nothing has happened this season, and the characters have hardly grown as humans.
One redeeming grace has been the regular appearances of characters from the original "Gossip Girl," with various messages each time but also providing a certain level of self-awareness that perhaps the reboot is not up to the mark of the original.
In either case, if we had to describe the entire season, we would describe it as uneven and unimpressive. We simply found it difficult to care past a certain point. The second season just isn't it, whereas the first still had some energy. The conclusion goes like this.
Season 2 of 'Gossip Girl' Explained: Is the Identity of Gossip Girl Revealed?
Julien is disappointed that Gossip Girl has not come out as she had anticipated after the event. As for Obie, he discovers that Helena's attorney wants to defend Heidi since they contend that the business needs her ruthlessness. He comes up with a strategy to assist Julien after failing to find a solution to his own issue.
He gets a report about the Gossip Girl story being purchased for a movie published. When Kate notices this, she disregards caution and arrives at the location while posing as Gossip Girl. She tries to claim that she was only doing it to help the children after realizing that it was a trap, but her acts had been beyond that for a while, and she is jailed. The end of "Gossip Girl" as the young audience knows it is here.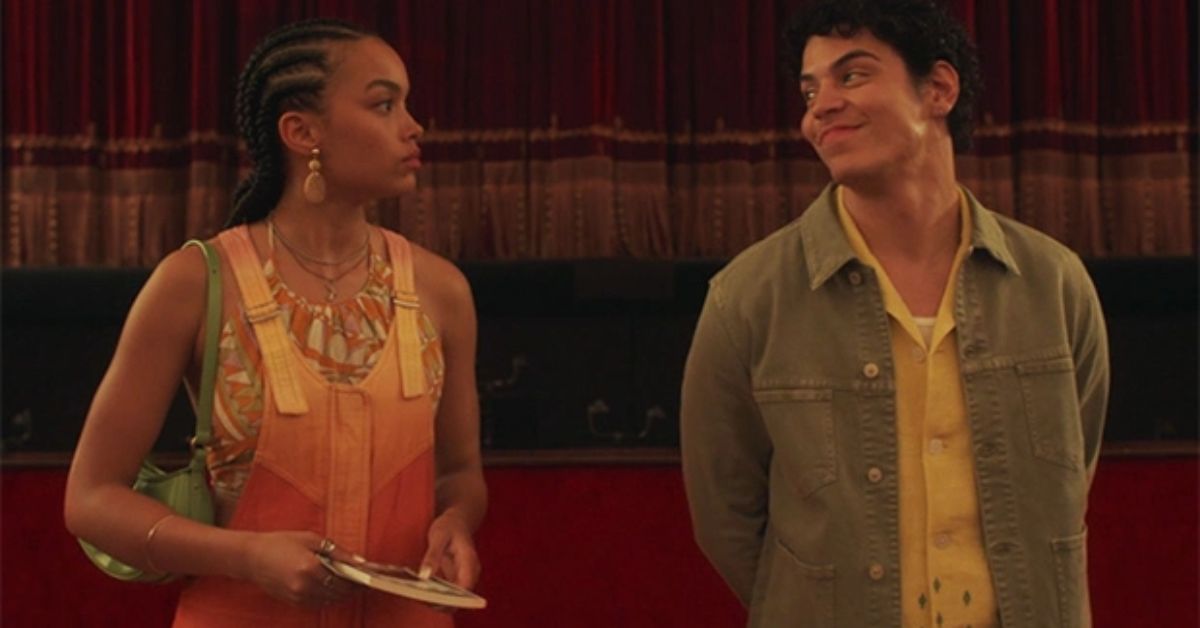 Everyone is on vacation in Rome two months later, but Luna, Monet and Max are conspicuously absent. The community is abuzz with Luna's campaign, and her friends are baffled as to why she isn't furious. Since Luna won the campaign fairly and squarely, Julien genuinely demonstrates remarkable maturity when she tells them that she has no excuse to be upset.
Phillip Price, a boy Zoya meets, asks her out. They all assert that they met someone that day when she tells the group of friends about it. Could Phillip be the common factor? If it does, Season 3 will reveal it to us. We also want to know more about Julien's mother.
She meets Naomi, her aunt (or Mimi). She inquires as to why she is unaware of her mother's side of the family and requests a meeting to discuss further. Max, meanwhile, is kicked out of the club where he meets an enigmatic man. Although his actions are more motivated by sadness than anything else, it appears that he has returned to his rakish ways. In the upcoming season, everything will come together.
The Repercussions of the Summit Reveal
"Gossip Girl" Season 2 Episode 10's first scene recaps the previous episode. Nick Lott is still recovering from Helena's arrest. Max told Aki and Audrey that he needed space after sleeping with Heidi. Aki and Audrey have noticed that they want to be together despite their agreement not to.
Aki says they felt better when they forced Max to spend out with new people. Heidi tells Gossip Girl Max spent the night with her to cause trouble. Kate loves her newfound strength and feels invincible. Jordan cautions her, but she's high on something else.
Julien's friends meet to decide their next move. Julien apologizes for excluding everyone from her schemes, which keep failing. She wants to help them achieve their goal. Roger Menzies, Aki's father and media mogul, is chosen to help. Julien and Audrey reunite as he solves the problem.
Aki sends Gossip Girl a tip and link. Her account will be accessible after that. Kate clicks the link before Obie can show her his warning. Kate asks Jordan for help after understanding what she did. The group discovers a Gossip Girl collaborator.
Heidi boasts that travelling to Jakarta was a good idea when Obie and Julien return home that evening. Controlling the Bergmann empire was ruthless. Obie somehow used Julien's phone to reveal his sister to Gossip Girl. Julien discovered he was not as smart as he thought.
The gang meets again without Obie, and they seem to understand his behavior. They want to bring down Gossip Girl by revealing Zoya at the Met Gala, but they don't hate Obie. Following the account's sensational self-disclosure. Julien was dressed like Taylor Swift, which we liked.
However, two Gossip Girl controversies were controversial. Monet claims Camille caused the union fiasco and Nick was blamed. After telling Audrey about her and Max, Heidi told Audrey about Audrey and Aki's break-up with Max. He tells Aki and Audrey that the Max tip has just made him want them more.
Aki and Audrey's announcement devastated Max's heart, therefore the damage is done. A man offers Julien and Luna modeling contracts on the Gala steps. Julien's quip about Luna becoming her stylist angers Luna. Obie requests Gossip Girl and offers sister information. He even tries to film her confession live, but Monet's lack of planning prevents it.
It was unpleasant but relaxing. Max leaves Aki and Audrey after realizing he's the outsider. Though terrible, we knew he would be happier without them. Zoya's Gossip Girl debut ends the Met Gala. The escort draws attention.
Want some related articles? We have covered some top articles. You can check the…
What We Can Expect From Season 3?
The remake's first season drew the most viewers. It was greatly anticipated, showing the original's loyalty over the years. The pilot showed that this new show will fall short. The difficulty is that the prior edition was politically incorrect and included controversial characters.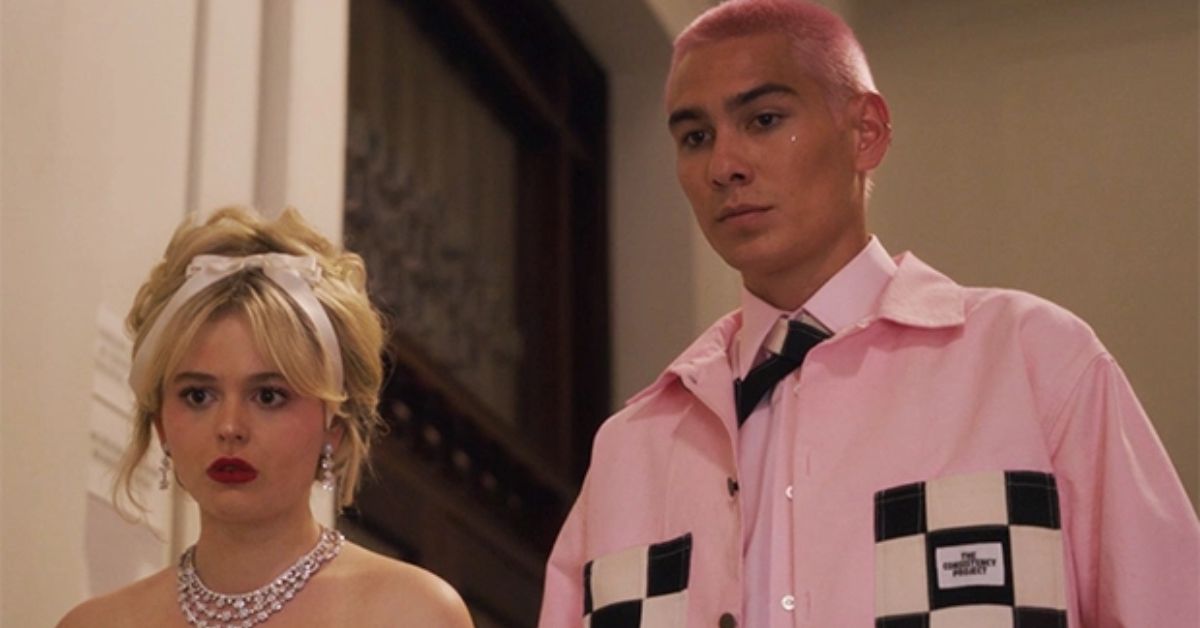 That show would not be possible in the current climate. Its attractiveness has made it a guilty pleasure for many. The decade since the series has seen many more groundbreaking shows. The reboot should have realized it was competing with its parent show and everything after. "Gossip Girl" fans appreciate the first season for nostalgia. It would only appeal to the current audience.
The new show's format—rich people's problems ballooning out of control before being addressed at a massive party at the end of each episode—makes comparisons inevitable. This revival may have disappointed because the original's fans have outgrown this type of story and the new audience isn't as interested in it.
No new actor resonated with us either. Julien, the main character, was so disagreeable that Serena van der Woodsen's attractiveness made her watchable. Zoya's second season had little to do with her, and Monet was a useless caricature. We think the creators found Serena but couldn't find Blair, passing it through Zoya, Monet, Audrey, and Luna.
We agree with Episode 10's claim that "Chuck and Blair" is the greatest love story. The writers were limited by their lack of imagination, even though neither the original nor the reboot was meant to be taken seriously. Imagine if Gossip Girl had truly joined the scandalous lives of the affluent instead of their innocent children.
Or if it had focused completely on disclosing their misdeeds, like David Calloway, Camille de Haan, or Heidi Bergmann, with their children's lives tossed in. That would have been innovative and intriguing, keeping our interest and giving the showrunners the financing they needed for a third season. Since it's implausible, maybe "Gossip Girl" doesn't need a third season.
Untied threads lack interest. It's likely this is why it wasn't renewed and won't be. However, if we had to speculate on what a few more episodes may bring, we would begin by assuming that Phillip—possibly adopting a different alias—was who they all bumped into. Julien left Fendi.
Could this mean more fighting between friends? Luna after Zoya and Monet? Obie must deal with home changes. Heidi's revenge must be paid. Max is the only one whose deeds we care about because he has always been kind and honest.
The biggest question is who will play Gossip Girl in a third season. After losing his love, Jordan is our pick for revenge. That's too obvious. The creators may try something new. The creators changed "Gossip Girl" by disclosing the title character's name right away.
If there is a third season, the creators may wish to keep Gossip Girl anonymous and bring back some of its appeal. If it's released, we'll watch it even though we're not excited. Since it's that kind of show, let's see whether it's cancelled permanently.
( Source Link)