Sylvia Syms, an actress who was in EastEnders, Doctor Who, and many other shows, has died at age 89. The sad news of the actress's death came from her family.
Sylvia Syms passed away at 89 years old, her family said. The famous actress, who was in EastEnders and Doctor Who, "died peacefully" early on Friday morning at Denville Hall, a care home for people in the entertainment business in London.
Beatie and Ben Edney, two of her children, said in a statement-
"Our mother, Sylvia, died peacefully this morning. She has lived an amazing life and gave us joy and laughter right up to the end. Just yesterday we were reminiscing together about all our adventures. She will be so very missed."

"We would also like to take this opportunity to thank everyone at Denville Hall for the truly excellent care they have taken of our Mum over the past year."
Sylvia had a long career as an actress that began when she was 19 years old in 1954. The talented actor went on to be in more movies, such as Ice-Cold in Alex, Woman in a Dressing Gown, and The Moonraker.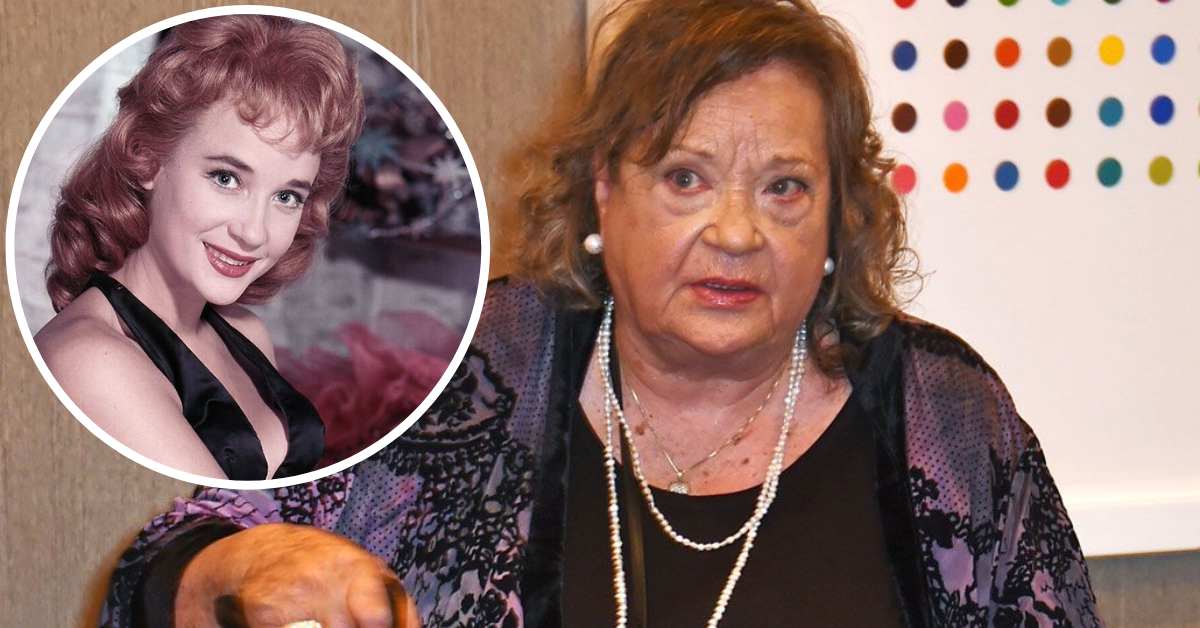 Sylvia also worked with Cliff Richard in the movie Expresso Bongo. Later in her career, she played the Queen Mother in the hit movie The Queen, which she made with Helen Mirren.
You may wish to read up on some further news we've published about recently:
Cara Delevingne is one of the big names that Sylvia has worked with. The two of them were in the short film Timeless together. She also tried her hand at soaps, playing Olive Woodhouse in EastEnders. She made her first appearance on the BBC show in 2007.
The last time Sylvia acted was in 2019 when she played Mrs. Rawson in the BBC period drama Gentleman Jack. Since then, fans have taken to social media to share their sadness:
Dearest Sylvia Syms has gone to the great cinema in the sky,Sylvia we promise to keep your memory alive and are thinking of your family and friends at such a sad time, rest in peace dear lady. pic.twitter.com/9dy4plR8nD

— Talking Pictures TV (@TalkingPicsTV) January 27, 2023
One wrote: "Sad news. A long life and an amazing, long career. #SylviaSyms." With a second writing: "RIP #SylviaSyms a wonderfully brilliant actress, turning her hand to so many wonderful roles!"
RIP Sylvia Syms.🙏 pic.twitter.com/9GVGpQ3NSL

— Adrian Hilton (@Adrian_Hilton) January 27, 2023
"Victim is one of those films that I point to as an example of film changing society, a groundbreaking work about homosexuality in the UK by Basil Dearden RIP Sylvia Syms," tweeted a third.
Before a fourth typed: "Memorable for her horror at her husband's confession of lust for a man in Victim. She made an admirable fist of her loss of looks and figure in later life. | Actress Sylvia Syms dies aged 89."
From 1956 until 1989, she was married to Alan Edney. She and Alan had a daughter, Beatie, who is 60, and a son, Benjamin.