At least three people were shot and killed early Saturday morning in Beverly Hills. They were in a car on Ellison Drive near Benedict Canyon. Four other people were sent to hospitals in the area in critical condition, a Los Angeles Police Department spokesman confirmed.
Around 2:30 a.m., bullets went off outside of what the LAPD calls a "short-term rental property" in the wealthy Westside neighborhood of Beverly Crest, where the average home price is around $11 million. This week, there have been four mass shootings in California.
"When officers arrived, they found five victims suffering from gunshot wounds," the LAPD said in a statement. The statement also said that three people were found dead at the scene and that seven people were shot. "We're awaiting the coroner to make a determination as to the ages and genders of the deceased."
"At this time, we have two in critical condition and 2 listed in stable condition. With a total of 7 gunshot victims," the LAPD reported on Twitter. "Investigators can confirm this WAS NOT an active shooter situation."
Heard the news lately? More incidents involving mass shootings have been reported, including the following:
Police say they don't know what caused the deadly barrage of gunfire. "We are still interviewing the occupants of the house as well as neighbors and witnesses."
Mindy Mann and her husband Bob have lived in the same house for 30 years, just down the street from where the shooting happened last night. Mindy Mann said that last night's get-together was quiet because the streets weren't blocked off and there wasn't a lot of noise.
"If it was a large party, I would have heard all the cars going up and back passing by my street or I would have heard the noise from the party, and I did not hearing anything"
– Mann said.
"If they had a party it must have been small because we didn't hear anything until I was rudely awakened by a helicopter at 2:45 in the morning."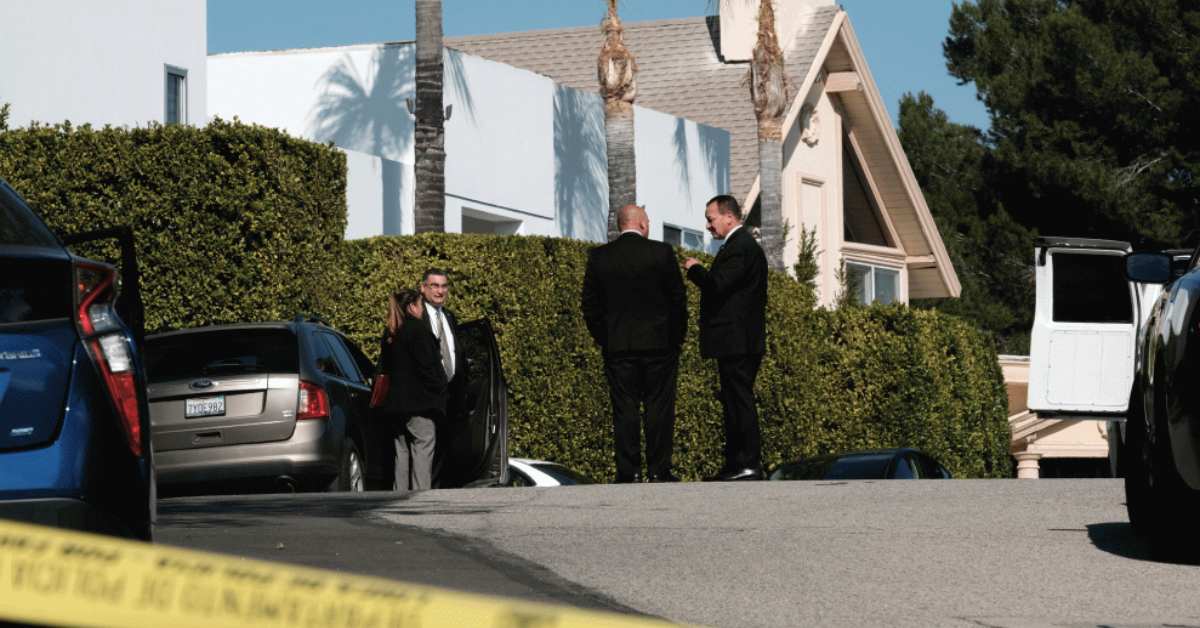 The four-bedroom house was sold in 2019 for more than $2 million to a British music manager based in London and his business partner. The tenants moved in through 365 Hospitality, a third-party company that helps people find luxury rentals. LA Mag doesn't say who owns it.
Travis Longcore, president of the Bel Air-Beverly Crest Neighborhood Council, whose area of responsibility includes everything from Laurel Canyon to the 405, except for Beverly Hills, said that the incident shows how important it is for the city to enforce the rules that are already in place about short-term rentals.
"Anybody who is an actual resident of the area and not a short-term residential operator, when you wake up to news like this the immediate reaction is: that's a short-term rental"
– Longcore said.
"That's what [a short-term rental in Benedict Canyon] attracts: People out on the street at 2:30 in the morning that have come to a party at a house in the hills."
One week ago, a 72-year-old gunman walked into the Star Ballroom Dance Studio in Monterey Park with a 9 mm Mac-10 and started shooting. He killed 11 people who were there to celebrate the Lunar New Year.
Two days later, another old man with a gun killed seven people in two places in Half Moon Bay, in Northern California. Later that day, gunfire broke out at a music video shoot in Oakland. One person was killed and seven others were hurt.