From the 1980s onward, Murray Bartlett has worked in the entertainment industry, first in his native Australia and later, after relocating to the Big Apple in the early 2000s. In Season 4 of Sex and the City, he even made his American television debut when he and Carrie (Sarah Jessica Parker) go out to gay bars. However, he is better known to fans as Armond, the horny hotel manager who is constantly irritated by the guests at The White Lotus. He won his first Emmy for his performance in this role.
Since then, he's played Nick De Noia, the legendary creator of male striptease routines, on Hulu's Welcome to Chippendales. In addition, Bartlett will appear in The Last of Us, HBO's take on the acclaimed video game, when it premieres in January. His character, Frank, will be paired with Nick Offerman's, Bill, in the post-apocalyptic zombie drama.
The actor discussed his early career decision to come out as gay with GQ in 2021. "As a younger actor I thought about being out or not," Bartlett told the outlet, adding "but I just never felt like lying about myself was an option." Though he thinks he may have "missed out on some parts because people knew I was gay," he has no regrets. "I've had incredible opportunities to play incredible gay roles."
It's only natural to wonder if Bartlett is taken, given his long list of iconic roles, most of which involve compelling romantic arcs. In spite of being in the public eye for over 30 years, the actor maintains a strict policy of not discussing his personal life, including his romantic interests. Everything you ever wanted to know about Bartlett's relationship with Matt is right here.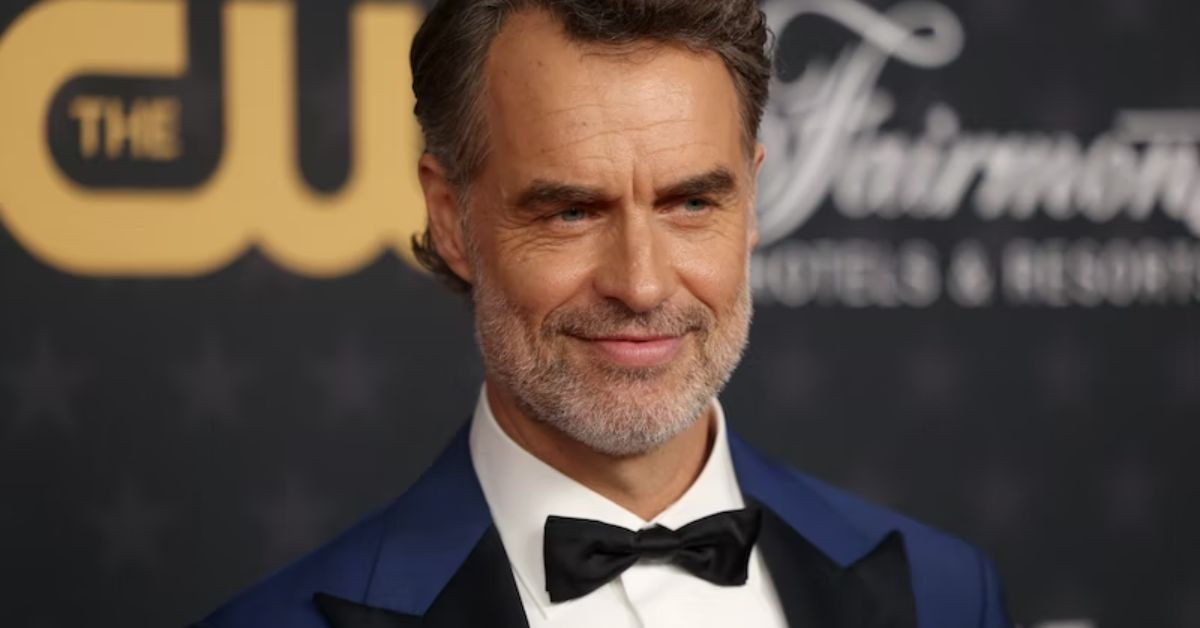 The following links will provide information about the personal lives of other celebrities in case you were curious about their romantic relationships.
In one of his acceptance speeches, he briefly revealed his relationship status by naming a partner. When Bartlett won the Emmy for Outstanding Supporting Actor in September 2022, he expressed gratitude to his significant other during his acceptance speech. The White Lotus actor also thanked his mother and friends, adding:
"To my partner, Matt, thank you for being my sanctuary."
You can watch Murray Bartlett's acceptance speech for his Emmy win below:
In an interview with Mr. Porter from January 2023, Barlett revealed some additional information about his "partner." His partner had the foresight to relocate from New York City to Provincetown, a small town in Massachusetts in 2019 just before the lockdown hit, and the two share a border collie rescue named Bo. The timeline makes sense, and although Bartlett doesn't name Matt by name in the interview, he does recall his partner saying, "I feel like something big is going to happen and I don't want us to be living in the city."
As for how long the couple has been together, we can only speculate that it has been at least three years, but it is likely that it is much longer. Bartlett also informed Mr. Porter that he and his partner have very different personalities.
"I'm a very emotional person," he began, "One of the things I've found intriguing, and a little frustrating at times, is that he doesn't sort of dive into the snake pit with me. In the beginning, I was like, 'Come on! Come on in! ' And it was a little disorienting for me."
Don't forget to add us to your bookmarks if you're interested in celebrity news and the latest updates on their personal life.