The much-anticipated premiere of Vera Season 12 will air tonight (January 29) at 8 p.m. on ITV1 and ITVX. As the coronavirus epidemic impacted filming, episodes from season 11 have been circulating in the prior weeks. Detective Vera Stanhope (Brenda Blethyn) and her team investigate a body tied to a yacht in the premiere episode of season 12, "Against the Tide."
The team is baffled as to the reason and the offender, especially since the victim has family and close friends and is well-respected at work. The team will piece together his final days and uncover disturbing things after Vera inevitably discovers evidence to suggest that all is not well.
Take a look at the Against the Tide guest stars and try to place them with their previous acting credits.
Check out the cast of the other seasons, which we have listed below: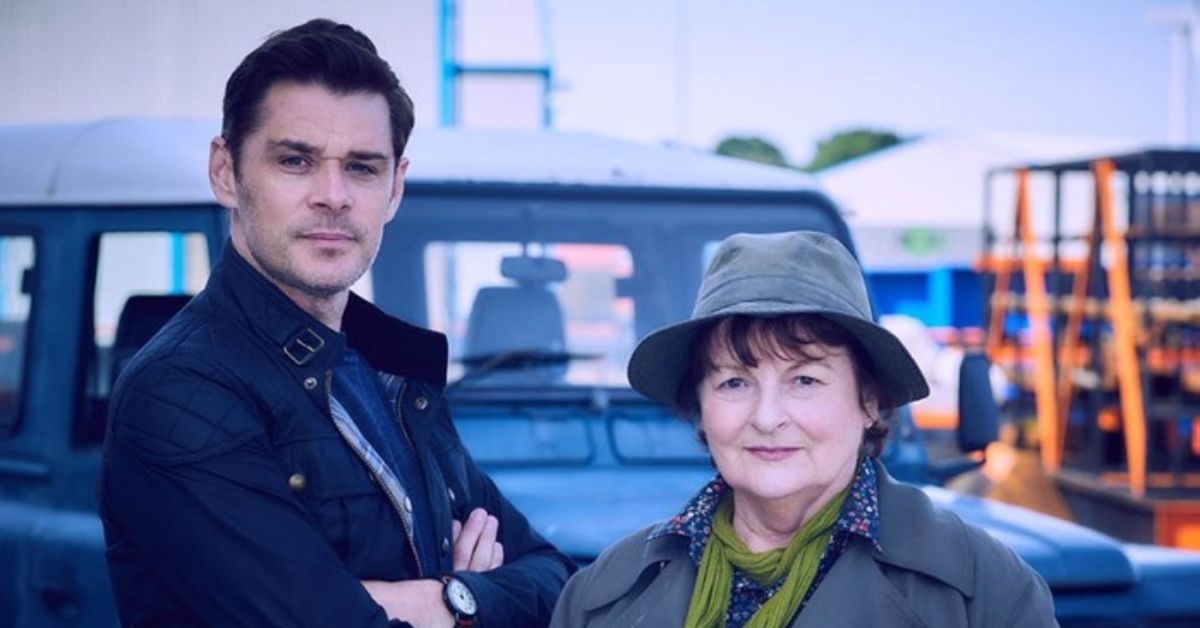 Who is in the Cast of Vera season 12?
Glynn Allen – Paul Bown
Paul Bown, who plays Glynn Allen, is known for his role as Richard Lucas on Coronation Street, but he has also been in Belgravia, The Damned United, Underworld, The Walk-In, Death in Paradise, and Bancroft.
Belinda Rayford – Samantha Spiro
Belinda Rayford is portrayed by Samantha Spiro, who is already well-known to fans of the show thanks to her appearances in such hits as Game of Thrones, S*x Education, Me Before You, and Semi-Detached.
Cal Wallace – Robert Wilfort
Star actor Robert Wilfort, known for his roles in films like Grimsby and The Huntsman: Winter's War and the recent Bridgerton and S*x Education, plays Cal Wallace.
Julia Channing – Amanda Horlock
Amanda Horlock, a veteran of shows like EastEnders, Casualty, The Larkins, and the Welsh soap Dal Y Mellt, plays Julia Channing in Vera.
Nitesh Aya – Dharmesh Patel
Dharmesh Patel, who plays Nitesh Aya, is a rising star who has appeared in films like The Inside Man 2 and TV shows like Common People and Here and Now, and on stage in productions like the Royal Shakespeare Company's Titus Andronicus, Antony, and Cleopatra, and Julia Caesar.
Oonagh Wallace – Patricia Potter
Patricia Potter, whose previous roles include Jane Fairweather on Doctors and Diane Lloyd on Holby City and Shakespeare in Love and Red Lights, will play Oonagh Wallace.
Leonie Becker – Ade Ajibade
Ade Ajibade, who plays Leonie Becker in the film, has appeared in several other films, including Moving On, Anthony, Doctors, and Interview of Sorrow.
Lyle Channing – Flynn Allen
Flynn Allen has been in Entebbe, The Honeymoon, and The Last Boy, as Lyle Channing in the upcoming films Black Dog, Down Is Up, and Never Let Me Go.
Alison Ayad – Jasmine Kerr
After starring roles in Mimi's World, Enslaved, Britannia High, and 42nd Street: The Musical, Jasmine Kerr plays Alison Ayad.
Jason Hewley – Theo Solomon
Theo Solomon, who has previously appeared in Enterprise, Temple, and Woyzeck, plays Jason Hewley.
Others in the cast include Rachel Morris as Carmen Harris and Eilis Konstantina as Amy Watson. Harvey Smith plays Frank Channing. Among the regulars are Kenny Doughty, who plays Detective Sergeant Aiden Healy, Jon Morrison, who plays Detective Commissioner, and many others.
Dr. Kenny Lockhart Ibinabo Jack (Jacqueline Williams) and DC (Riley Jones) Mark Edwards and Paul Kaye play Dr. Malcolm Donahue. Actor Kaye will also be leaving the show this week, as his character is leaving for greener pastures.
"The relationship between Vera and Malcolm has been interesting to play."
But the news of his replacement is welcome. Sarah Kameela Impey portrays Dr. Paula Bennett, a pathologist.
As Vera puts it,
"When they first meet, Vera isn't sure what to make of her, and she seems a little too intelligent for her own good. But her intelligence is of the constructive kind."