YouTuber Violet Flowergarden, best known for her gaming-themed videos featuring the Star Stable, has passed away. She wasn't even 24. According to her relatives, Violet passed away abruptly on January 17, 2023. It has not yet been made public what caused the death.
Through her gaming videos, the YouTuber, whose real name was Sophia Maureen Dinverno, amassed a sizable following. Her untimely passing has left her fans in despair. To learn more about her life and work, keep reading.
YouTuber Violet Flowergarden Dies at 23
Dinverno's family has published an obituary that reads:
"Dinverno, Sophia Maureen Of Grass Lake, passed away unexpectedly on Tuesday, January 17, 2023, at the age of 23. She was preceded in death by one brother, Micah Dinverno. She is survived by her parents, Joel and Deanna; sister, Lydia; and four brothers, Josiah, Noah, Isaiah, and Elijah."

"Sophia was a joy to watch as a member of the Jackson Dance Company performing in yearly recitals and competitions. She competed in numerous equestrian events throughout Michigan with her beloved horse Lola, aka 'Better Than Boys.'"
The family continued. On January 28, 2023, at 12 p.m., a memorial ceremony will be held in her honor in Jackson, Michigan's Desnoyer Funeral Home:
"When she wasn't at the barn, she was making videos for her successful YouTube channel, Violet Flowergarden, riding virtual horses in the online game Star Stable,"
We have recently covered the top News. If you want to read the posts, then click the links given below:
Flowergarden has 174k Subscribers on YouTube
In 2013, Dinverno started a YouTube account and posted several films with edits of the online equine game Star Stable. She started making other gaming videos as her work continued to gain prominence. Over 48 million people have watched all her training videos, which became viral.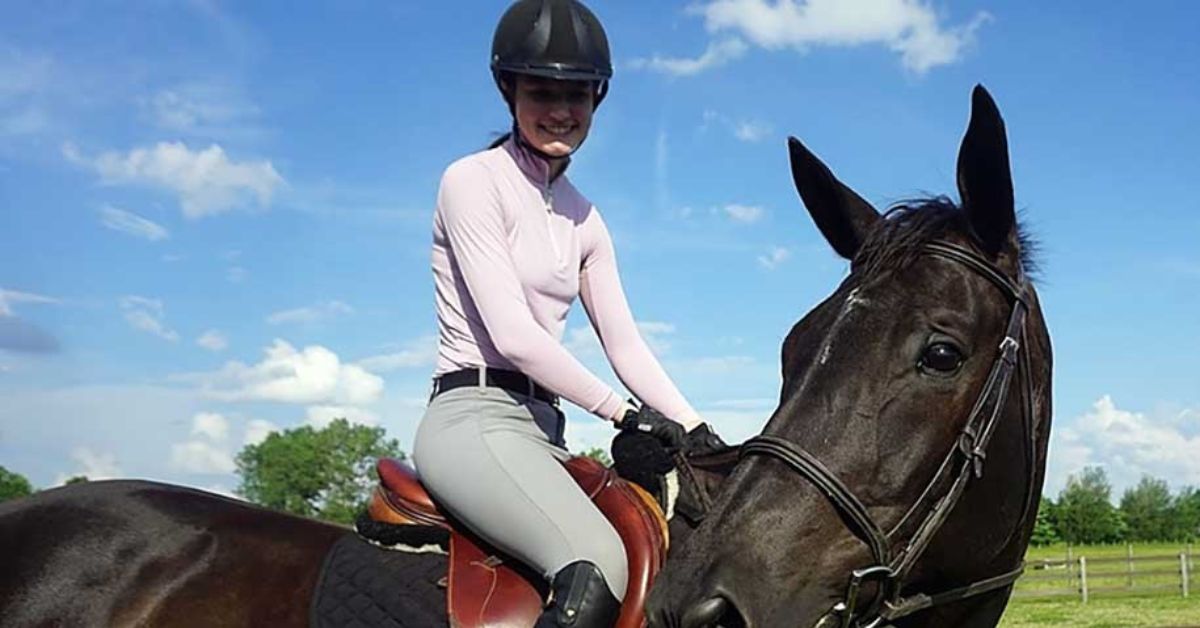 Her YouTube account had more than 174k subscribers at the time of her passing. She had more than 56k followers on Instagram, where she also had a sizable following. She would have been a YouTuber for 10 years in February 2023.
Fans Lament the Death of Flowergarden
Violet's followers started expressing grief as soon as the tragic news came out. Read the statement written by a fan:
"Just found out Violet Flowergarden passed away. In tears and disbelief rn. She was such a light for the SSO community and loved by many. Rest in peace, lovely. I hope you're galloping through the fields with Lola & pumpkin rn."

https://twitter.com/EmilyxGoldenx/status/1618265697586679809
Another tweeted:
"as an equestrian, like many others I grew up playing and watching star stable online. I would watch this Youtuber called violet flowergarden every day and I loved her so much. Today I found out she passed away and I'm heartbroken. Rest in peace pinky,"

https://twitter.com/saphbd/status/1618295565640667137
Another tweeted:
"Why do we have to lose so many amazing people? I just found out Violet Flowergarden passed away. I always used to watch her when I was younger and even now I still sometimes watch her videos. She was my favorite sso youtuber and now she has passed. I really wish all the best to her family. Rest in peace to another legend,"
The Leedaily is not responsible for the statements mentioned above, which were obtained from Thetealmango.