Following the success of the second Benoit Blanc film, Glass Onion, Rian Johnson makes a comeback with Peacock's Poker Face, a collection of short mysteries.
Poker Face, starring Natasha Lyonne as Charlie Cale, follows the former casino employee as she travels in her trusty Plymouth Barracuda in search of mysterious murders to solve, helped by her fantastic talent for being able to tell when someone is lying.
As a mystery-of-the-week series, Charlie meets a new cast of characters in every episode of Poker Face, but who makes an appearance as a guest star in episode 4?
Poker Face Episode 4 Cast
Every episode of Poker Face has a slew of brand-new cast members, and episode 4 is no exception. A slew of fresh faces make up the Doxxxology band and their entourage in this episode:
Natasha Lyonne as Charlie Cale
Benjamin Bratt  as Cliff Legrand
Chloë Sevigny as Ruby Ruin
Nicholas Cirillo as Gavin
Chuck Cooper as Deuteronomy
John Darnielle as Al
G.K. Umeh as Eskie
John Hodgman as Narc / Dockers
Emily Yoshida as Elsie / Murder Girl
Daniel Ray Rodriguez as Victor
Brett Bartholomew as Krampus
Bryan Burton as Chip
Pedro Hollywood as Mike
Carmine Famiglietti as Franco
Adam Gagan as Manuel
Erik McKay as Foreman
Ari Barkan as Drunk Guy
Brian Anthony Wilson as Dennis
Aeon Andreas as Krampus Fan
Mo Stark as Cameron
Haaron Hines as Security Guard
Tanji Liam as Metal Fan
David Chen as Rock Lawyer
Neal Mayer as Corporate Lawyer
Michio Hay as Kid #1
Julian Shapiro as Kid #2
Chris Anthony Hernandez as Day Laborer #1
Juanes Montoya as Day Laborer #2
Ineke Garbacz as Bartender
Robert Loftus as Roadie
Who is Guest Stars in the Mystery Series?
Chloë Sevigny as Ruby Ruin
The most prominent guest star in Poker Face episode 4 is unquestionably actress, model, and director Chlo Sevigny, who plays Ruby Ruin, the lead singer of the metal band Doxxxology. Sevigny is from Massachusetts.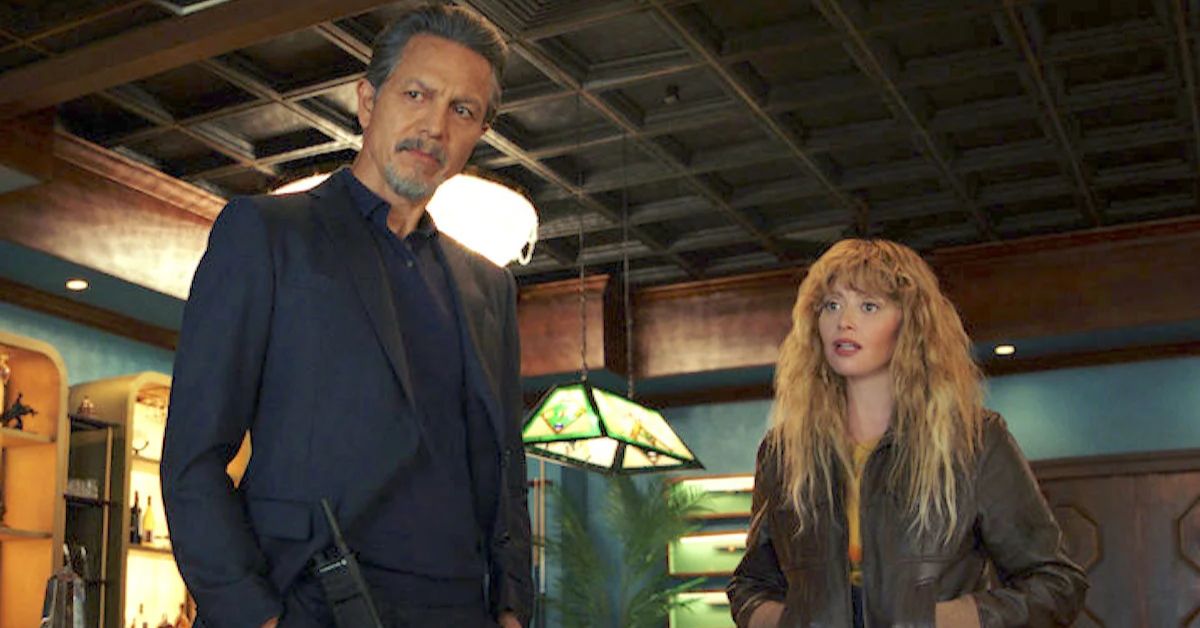 Her impressive acting resume includes appearances in Big Love. We Are Who We Are. The Dead Don't Die, The Girl from Plainville, Queen & Slim, The Act, Love Is Blind, Bloodline, American Horror Story, Those Who Kill, and even Russian Doll, where she co-starred with Natasha Lyonne as Nadia's mother, Lenora Vulvokov. The 48-year-old received an Oscar nomination for her role in the movie Boys Don't Cry.
Nicholas Cirillo as Gavin
Nicholas Cirillo only made his acting debut in 2019 when he appeared in an episode of The Act, a far cry from the long-acting experience of Chlo Sevigny. He has since made appearances in Netflix's Outer Banks, She-Hulk: Attorney At Law, Teenage Bounty Hunters, The Giant, Stranger Things, and Teenage Bounty Hunters.
Do you want to read more articles related to Stranger Things?
Chuck Cooper as Deuteronomy
Another well-known actor is Chuck Cooper, who has started his career in a remarkable 70 different parts. Power, Little Voice, House Of Cards, Gossip Girl, The First Lady, and 100 Centre Street are just a few of the shows in which he has had important cameos. He has starred in the movies Evening, Find Me Guilty, The Karma Club, and Vacation Friends.
You are welcome to check out the cast of the other seasons, which we have listed below:
G.K. Umeh as Eskie
Gavin-Keith Umeh, also known as G.K. Umeh, plays band member Eskie in episode 4. The actor has several parts in Law & Order: SVU, and he also has film and television credits including Gossip Girl, Hostages, State of Affairs, and Sniper: Ghost Warrior 3.
John Hodgman as Narc / Dockers
Many people may be familiar with John Hodgman because he has played more than 55 parts throughout his nearly 20-year acting career. He has appeared in several films and television series, including Blindspot, The Tick, Jon Glaser Loves Gear, Red Oaks, Bored to Death, The Knick, Married, and Mozart in the Jungle.
He has also provided voices for several programs, including Dicktown, DuckTales, Kipe And The Age Of Wonderbeasts, Adventure Time, and DuckTales.
Brett Bartholomew as Krampus
Another newcomer to the acting scene is Brett Bartholomew, whose expanding resume includes parts in Marvel's The Punisher, For Life, Power Book III: Raising Kanan, and The Blacklist.
Bryan Burton as Chip
Since his acting debut in 2008, Bryan Burton has taken on more than 40 roles. His most famous parts have been in the films FBI: Most Wanted, Kevin Can F**k Himself, The Comey Rule, Succession, and The Night Of. He has also had minor roles in The Wolf Of Wall Street and Birdman.
Pedro Hollywood as Mike
Pedro Hollywood is the perfect name for an actor, and his expanding list of prior credits supports that. In addition to The Equalizer series, The Scent Of Passion, FBI, Power Book III: Raising Kanan, and most recently, the Netflix series Kaleidoscope, Pedro has made appearances since making his debut in 2016. According to IMDb, he will also make a last appearance in Poker Face while portraying a young Raoul in episode 8.
Carmine Famiglietti as Franco
Carmine Famiglietti, a veteran of more than 30 roles, including performances in Paramount+'s Tulsa King, Pam & Tommy, The Last OG, Crashing, Gotham, and Unforgettable, joins the cast of episode 4 as the character Franco.
Adam Gagan as Manuel
In episode 4, Adam Gagan plays the part of Manuel. The actor has a long resume with appearances in Hunters, Godfather of Harlem, The Equalizer, The Looming Tower, Stranger Things, and The Blacklist among his 15 roles.
Brian Anthony Wilson as Dennis
Brian Anthony Wilson, born in Philadelphia and has played close to 200 roles, is undoubtedly one of the most seasoned guest stars in episode 4. He has appeared in numerous films and television shows, including Manifest, We Own This City, Servant on Apple TV+, Wu-Tang: An American Saga, Phase 6, Ocean's Eight, Bloodline, Underground Kings, and Atlantic City Chronicles.
See the tweet below:
We've been in silence about our ex-Drummer Roman Pankow for quite long time. He left the band few months ago. After that he began to send absolutely inadequate information about Alex and others, threaten people, write disgusting comments. pic.twitter.com/I2NWrMwOJY

— Pokerface Official (@BandPokerface) October 17, 2018
Mo Stark as Cameron
Finally, Mo Stark, who plays Cameron, rounds off our list of episode 4's cast members. Russian Doll, Law & Order: Organized Crime, Hustlers Chronicle, The Dream, and For Life all feature the actor. After its debut on January 26, 2023, Poker Face is currently streaming on Peacock in the US.
If you enjoy reading our articles and want more content, you can find similar pieces on our Pinterest account.