When the Houston Texans hired DeMeco Ryans as their head coach, he returned to the city where he began his professional football career. Ryans has been the defensive coordinator for the San Francisco 49ers for the past two years and has now moved on to work for the Houston Texans.
Lovie Smith, who he replaced, was let go after leading the squad to a 3-13-1 record in his lone season. Ryans released a statement in which he expressed gratitude to the 49ers and thanked head coach Kyle Shanahan and general manager John Lynch for their time with him.
"Being the head coach of the Houston Texans is my dream job and my family is thrilled to be back in H-Town,"
– Ryans said.
"I have been around the game of football my entire life and I've always had a natural ability to lead others. I know what it takes to win and be successful in this league as both a player and coach."

"We're going to build a program filled with players who have a special work ethic and relentless mindset,"
– he continued.
"I understand the responsibility I have to this organization and to the fans of Houston to build a winner and I can't wait to get to work."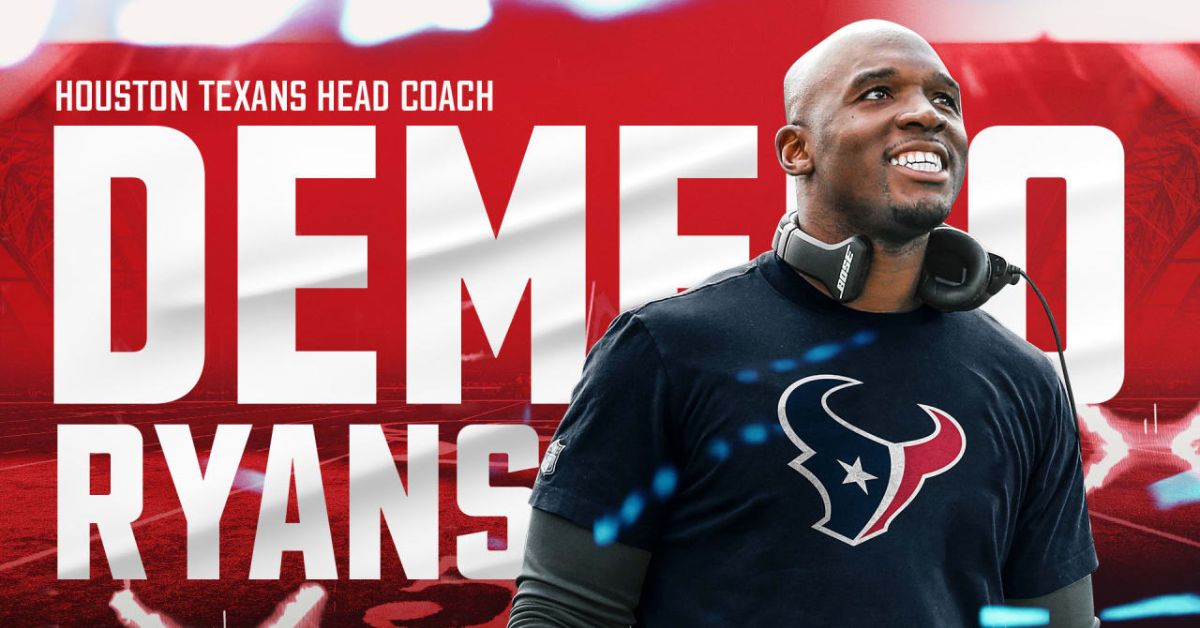 With his popularity among Houston supporters during his playing days, Ryans might help the Texans win back some of those who have lost faith in the team's current leadership after three consecutive losing seasons after their 2018 and 2019 AFC South titles.
Retiring defensive end J.J. Watt tweeted last week a photo of the two of them from their time together on the Houston Texans, suggesting his approval of the decision.
After the Texans sacked their previous two coaches after only one season, team owner Cal McNair vowed to be more active in this hiring. Prior to Smith's hiring, former head coach David Culley was let go after the 2021 season.
"For so many reasons, DeMeco is everything we are looking for in a leader and coach for our organization,"
-McNair said.
"He has a proven track record for developing high-quality players and constantly innovated his defensive scheme over the last six seasons in San Francisco."
This is the third year in a row that the team has hired a Black head coach, and Ryans is the third. The Texans came under fire for terminating two Black coaches after just one season, despite the fact that their teams had no stars and were underwhelming overall.
The 49ers allowed the fewest yards per game in the NFL this season thanks to Ryans's leadership on defence. When it came to stopping the run, San Francisco ranked second in the league, allowing just 77.7 yards on the ground to opposing teams.
If you want to learn more about what's going on in San Francisco, click on the links we've provided:
When compared against Houston's run defence, which allowed 170.2 yards per game, the difference is striking. The 49ers won the NFC West Division thanks to Ryans' efforts this season, finishing with a 13-4 record. After advancing all the way to the NFC title game, San Francisco ultimately lost on Sunday to Philadelphia.
After talking to candidates like Denver's defensive coordinator Ejiro Evero, New York Giants offensive coordinator Mike Kafka, St. Louis Rams assistant head coach Thomas Brown, former New Orleans Saints head coach Sean Payton, Philadelphia's defensive coordinator Jonathan Gannon, Philadelphia's offensive coordinator Shane Steichen, and Detroit's offensive coordinator Ben Johnson, the Texans settled on Ryans.
In 2006, the Texans selected linebacker Ryans (then 38) in the second round. He was named the AP's Defensive Rookie of the Year because he led the NFL with 126 solo tackles that season. He played for the Texans for his first six NFL seasons, where he earned Pro Bowl nods in 2007 and 2009.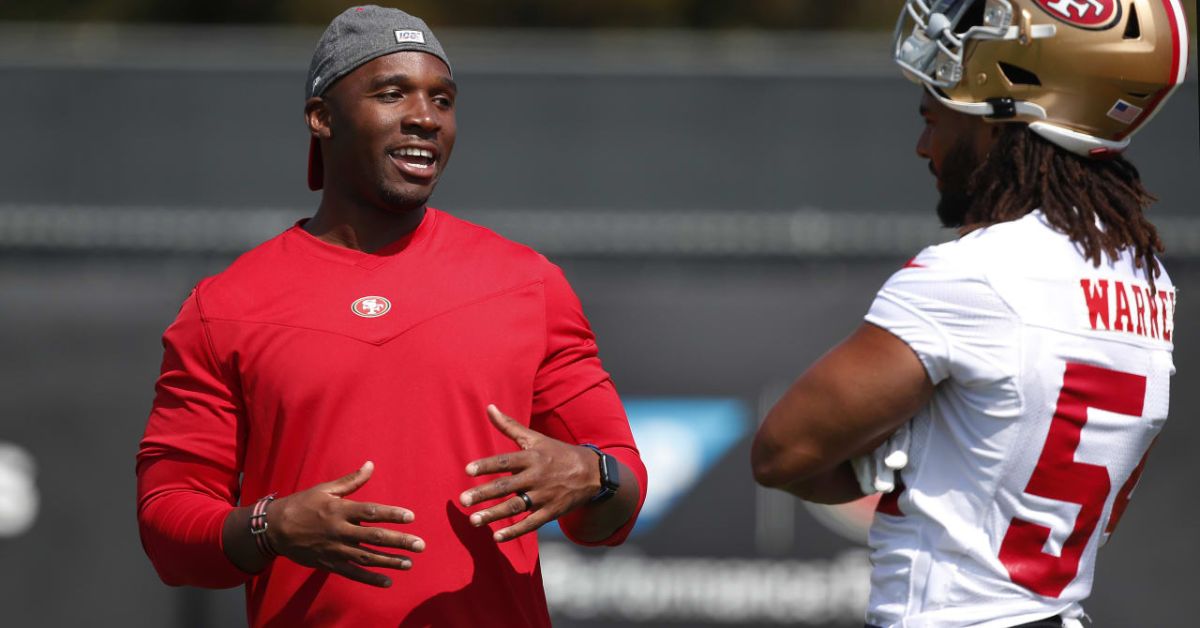 Six hundred thirty-six tackles, including 43 for losses and 812 sacks, were amassed by Ryans over his six seasons with the Houston Texans, five of which he started all 16 games. After four years with the Eagles (2012–2015), Ryans retired from professional football.
Ryans has coached exclusively for the 49ers throughout his whole career. From 2018 to 2020, he coached the 49ers' inside linebackers after serving as the defense's quality control coach in 2017.
"DeMeco is a proven coach with a track record of success who has an innate ability to lead people,"
general manager Nick Caserio said.
"He is progressive in his vision, a great communicator, a connector and somebody that values collaboration."

"We are working to build a sustainable program that has long-term success and DeMeco is the coach we feel is the best fit to help us achieve our goals,"
Caserio continued.
"We know how important it is to get results now and we have a lot of work to do, but I'm excited to partner with DeMeco to build our football team together."
The team that signed Ryans has many needs and eleven draught picks this year, including the second and twelfth overall picks. Houston acquired two first-round picks from Cleveland in the Deshaun Watson trade the first is believed to be used to address the Texans' glaring need at quarterback, while the other may be used to bolster the team's defence. As the team's new head coach, Ryans is the first former player.