Toronto Raptors forward Scottie Barnes learned on Tuesday that he'd be traveling twice in February, even though Eastern Conference teams only make one trip to Salt Lake City per season to play the Utah Jazz. The first visit will be for the Jazz game on Wednesday night.
After that, on February 17, Barnes will return to the Beehive State to participate in the NBA's Rising Stars Challenge over All-Star Weekend. According to the NBA, Utah will also participate in the Rising Stars competition, which it is hosting for the second time. Walker Kessler of the Jazz was among 11 rookies chosen for the yearly prize.
The 2021–22 Rookie of the Year, Barnes, 21, is averaging 15.7 points, 7.1 rebounds, and 4.9 assists per game this year. After contributing 24 points, six rebounds, five assists, and two blocked shots in Toronto's 129-117 loss to Golden State last Friday, Barnes recently received some high accolades from Warriors star Draymond Green.
"He could be a lot better than me. "I saw a tweet the other day that said, 'Scottie Barnes' floor is Draymond Green.' And that's a damn good floor. And I believe that. He's such a special talent."
It's common for the 7-foot Kessler to be compared to Rudy Gobert, the All-Star player he took Rudy Gobert's spot in Utah. Kessler has had an impact in his first NBA season despite not yet being at a Defensive Player of the Year level by blocking an average of two shots in 20.2 minutes per game.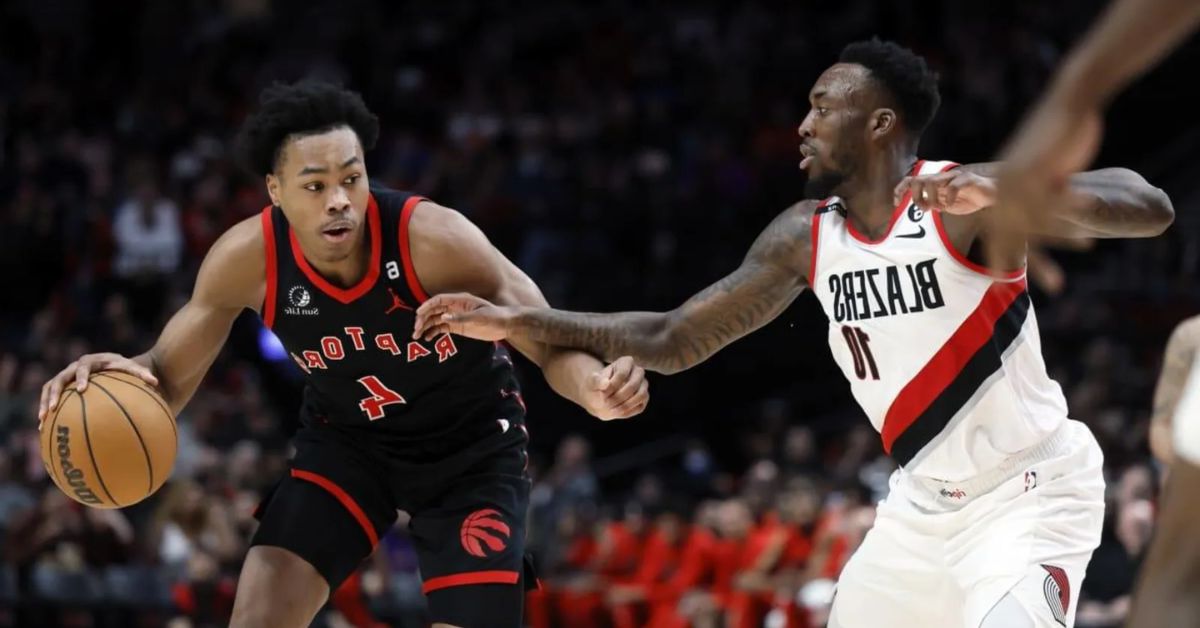 In addition to averaging 7.7 points and 7.3 rebounds per game, Kessler, who is 21, also shoots an impressive 71.5 percent from the field. He was selected by Memphis with the 22nd overall pick last summer, and after being traded twice since the draft, he has settled nicely in Utah.
"I'm thankful to my teammates and coaching staff. "I wouldn't be able to do it without them. Very, very excited. Very, very thankful. Very blessed. I'm gonna keep rambling, so I better stop, but very thankful."
Since selling Gobert to Minnesota in the off-season, the Jazz's defense hasn't been nearly as strong, but Kessler has filled more of that vacuum than anticipated. And he made up a relatively minor portion of the haul Utah received in return for Gobert.
Jazz coach Will Hardy said:
"The physical tools that he has allows him to have an opportunity to be successful. "He's shown so much growth on both ends of the floor. I think defense probably comes natural to Walker in a lot of ways, but his ability to learn the offense on the fly has been tremendous."
You can open the links that we have provided below to check out other news:
In his 15 starts, Kessler has increased his output to 10.5 points, 9.7 rebounds, and 2.1 blocks in 26.0 minutes. The Raptors are 2-2 to start their seven-game road trip heading into their matchup on Wednesday. Fred VanVleet told reporters after Monday's 114-106 loss to the Phoenix Suns:
"We need every win we can get. It's just crunch time. "It's not time for us to try to take moral victories. We need real victories."
See the tweet below:
Walker Kessler became the first rookie in @utahjazz franchise history to record 20+ PTS and 20+ REB in a game as they got the W in Minnesota!

Ant Edwards: 29 PTS, 4 REB, 5 AST, 3 STL

For more, download the NBA app:
📲 https://t.co/WFdLNEjQ9Y pic.twitter.com/hoYwISviee

— NBA (@NBA) January 17, 2023
Utah has won four last six contests, including a 108-100 triumph over Dallas on Saturday. Lauri Markkanen scored 29 points to lead the Jazz, and Kessler finished with a double-double of 14 points and 11 rebounds in addition to five blocks.