According to jail and court records, Georgetown, Texas State Senator Charles J. Schwertner was arrested and charged with DWI in Austin. Schwertner, 52, was taken into custody by the Austin PD at 12:46 a.m. on Tuesday, February 7th, near the intersection of Avenue B and West 45th Street, according to records.
Official records reveal that Schwertner was recklessly driving around the Hyde Park neighborhood. Documents show that during a traffic check, Schwertner slurred his words, appeared confused, and had bloodshot, glassy, watery eyes. As an added bonus, his breath reportedly smelled strongly of booze.
Schwertner was arrested at 2:12 a.m. on a charge of driving while intoxicated, a Class B Misdemeanor, and put into the Travis County Jail. On Tuesday afternoon, he was given his freedom from jail.
Perry Minton, Schwertner's attorney, sent the following statement to the KVUE Defenders: "After Senator Schwertner's regrettable detention this morning, I was able to meet with him. It's true that he was humiliated by his predicament, but he was also level-headed, sober, and making sensible arguments.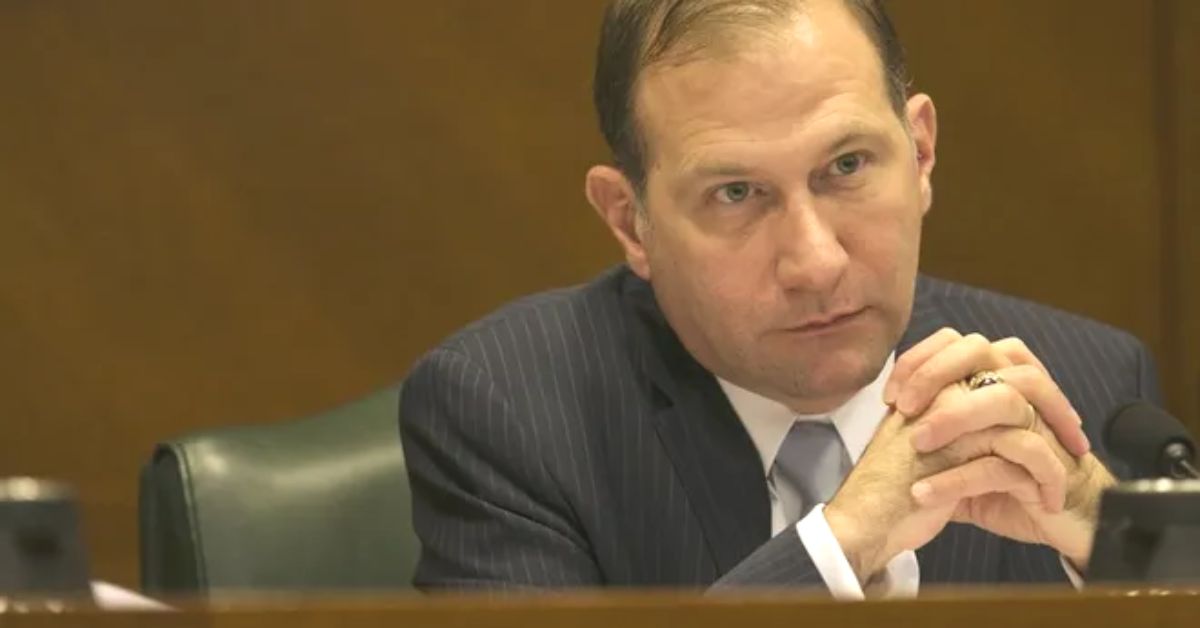 We will be looking forward to hearing more about the finding when it becomes public." Schwertner is the head of two different Senate committees: the Commerce Committee and the Constitution Committee.
In addition to his work on the Legislative Budget Board and the Texas Sunset Advisory Commission, he is a member of the Senate Committees on Education, Finance, and State Affairs. The Texas Tribune claims that this is not the first scandal Schwertner has endured.
Sexually explicit images of his genitalia were allegedly sent to a graduate student at the University of Texas in 2018. He claimed that someone else had sent the messages from his LinkedIn account and another privacy phone messaging service he owns, refuting the accusations.
Schwertner was labeled as a recalcitrant and was not exonerated in a UT probe. The university, however, came to the conclusion that they could not verify Schwertner sent the texts. Schwertner resigned as head of the Texas Senate's Health and Human Services Committee after the sexual harassment complaint surfaced.
If you like this kind of content then peek at these ones:
Charles J. Schwertner
American orthopedic surgeon and politician Charles J. Schwertner was born on May 29, 1970, in Georgetown, Texas. After serving in the Texas House of Representatives for one term beginning in January 2011, he was elected to the Texas State Senate on November 6, 2012. It's the Republican party, and he belongs to it.
Schwertner is the head of the Senate Committee on Business and Commerce in Texas. He is now serving on the Senate's Legislative Oversight Committee for the HHS Transition, as well as the Committees on Education, Finance, and State Affairs.
Schwertner also presides over the 12-person Sunset Advisory Commission, which is comprised of legislators and members of the public and is tasked with reviewing the work of more than 130 state agencies on a regular basis.
Follow Leedaily Twitter to get the most latest information and news as it breaks.