Maria Menounos is capable of anything, as far as we've come to understand her. Aside from hosting and contributing to shows like Extra and Access Hollywood, the Boston native has also dabbled in professional wrestling, established the AfterBuzz TV network, and launched her own podcast.
The jack-of-all-trades is also expecting her first child, but we're curious about her husband, Keven Undergaro. Continue reading to learn how they met, when they married, and other details.
Who is Maria Menounos's Husband?
Maria Menounos is married to Keven Undergaro, who is a writer, director, producer, and co-creator of AfterBuzz TV. AfterBuzz TV is a digital broadcast network that has made after-shows for more than 500 titles.
Surprisingly, Undergaro went to college to study history. But after he graduated, he changed his mind and decided to work in entertainment instead. He started as a TV writer.
Since then, he has worked on movies like In the Land of Merry Misfits, Longtime Listener, and Guilty Movie Pleasures. He has also done some acting, like when he played Nick in The Holiday Fix-Up, a Lifetime movie from 2021.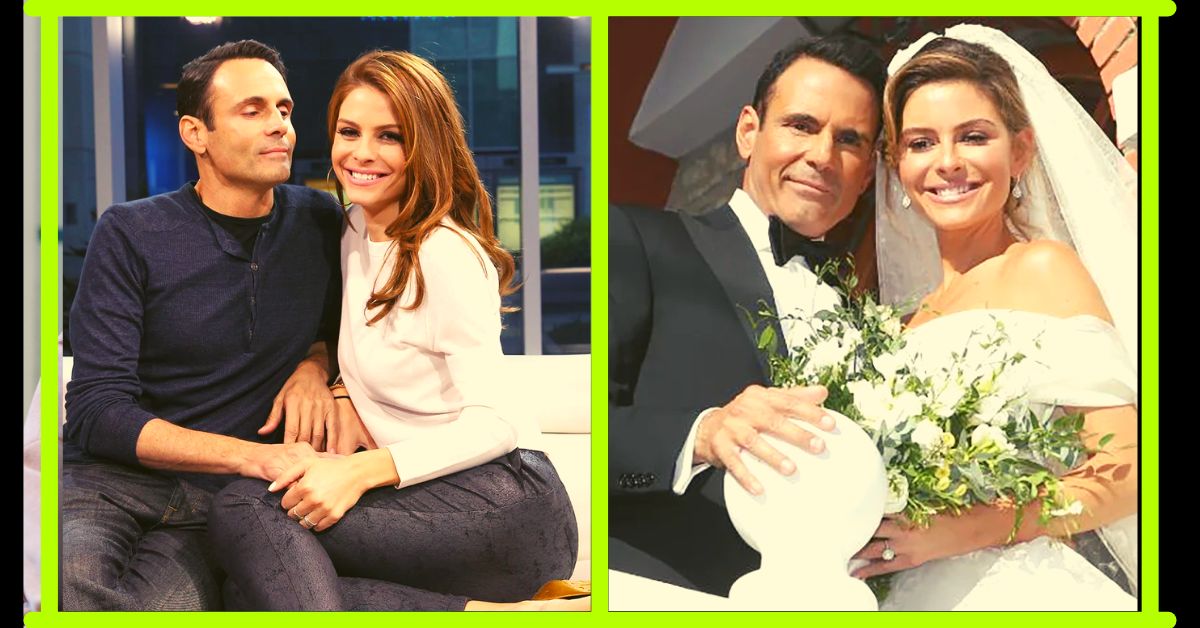 Have a look at some of the latest trending news:
How did Maria Menounos and Keven Undergaro's Love Story begin?
Menounos told Yahoo! Entertainment that they met in 1998 on the set of a movie they were both working on. At the time, she was only 19 years old. She told the news source, "It was love at first sight."
Undergaro, meanwhile, felt the same way about the woman who would become his wife. He said, "When I first met Maria, I had never met anyone like her. Even though we had only known each other for a few days, it was very hard to say goodbye. We both felt like crying, but neither of us knew why.
When Did the Couple Get Engaged?
In 2016, when they were promoting Menounos's book, The Every Girl's Guide to Cooking, on The Howard Stern Show, Undergaro asked her to marry him. This was almost 20 years after they first started dating. He told Yahoo that he didn't propose right away because,
"We knew we were married in our hearts. We didn't need any of that stuff to solidify it, we were Kurt and Goldie-ing it."
Well, fast forward to when Menounos actually proposed, and she was very happy to have a ring on it. Undergaro said, "We had so many special memories watching Howard Stern when we were in that basement. It was such a milestone for us to come together on that show."
When Did They Tie the Knot?
The couple celebrated their special moment with the world by tying the wedding in Times Square during a live New Year's Eve broadcast on national television.
Menounos said, "We ended up getting married on Fox NYE. Steve Harvey was officiating our wedding. Everybody was invited, and everybody got to be a part of it."
The couple also got married in Akovos in a Greek Orthodox Church.
Menounos said, "Everyone there made sure that the wedding was about love and us, and everyone made it the most special day for us. There was no bitching, no complaining, no nothing. Everybody just wanted to make it special for us. It was beyond special."
How Many Kids Does the Couple Have?
Menounos told Undergaro in February 2023 that she and Undergaro are having their first child through a surrogate. People got an exclusive video of the mom-to-be and her father, Constantinos, looking at an ultrasound.
In the video, Menounos said, "Guys, that's my baby. I love you."
View this post on Instagram
Looking forward to their family growing!
Thank you for visiting leedaily.com and reading our article. For more such information related to Celebrity and other entertainment news keep reading our articles on the website we will update you here from time to time.