Fans of the thriller series can start speculating about what will happen to killer Joe Goldberg in the second half of You Season 4 now that the first episode is available on Netflix. Additionally, a teaser at the end of You Seasons 4 Part 1 provides some quite unexpected hints. SPOILERS, however, will follow.
The fourth season of the popular series takes up with Joe in the present and now residing in London under his new identity as "Jonathan Moore," a university English professor, without giving anything away regarding the final conclusion of You Season 4 Part 1. He becomes intrigued by Kate Galvin, his annoying colleague professor Malcolm Harding's girlfriend who resides in the apartment across from him.
A teaser slapped onto the end of You Season 4 Part 1 says that Joe will be haunted by a ghost from his past and that the episode will once more be filled with suspicion, killings, and images of Joe wearing a cap. A truly unexpected ghost. Even though it was just for a brief moment, it appears that Love Quinn, who is also a serial killer and is played by Victoria Pedretti, will somehow appear in You Season 4 Part 2.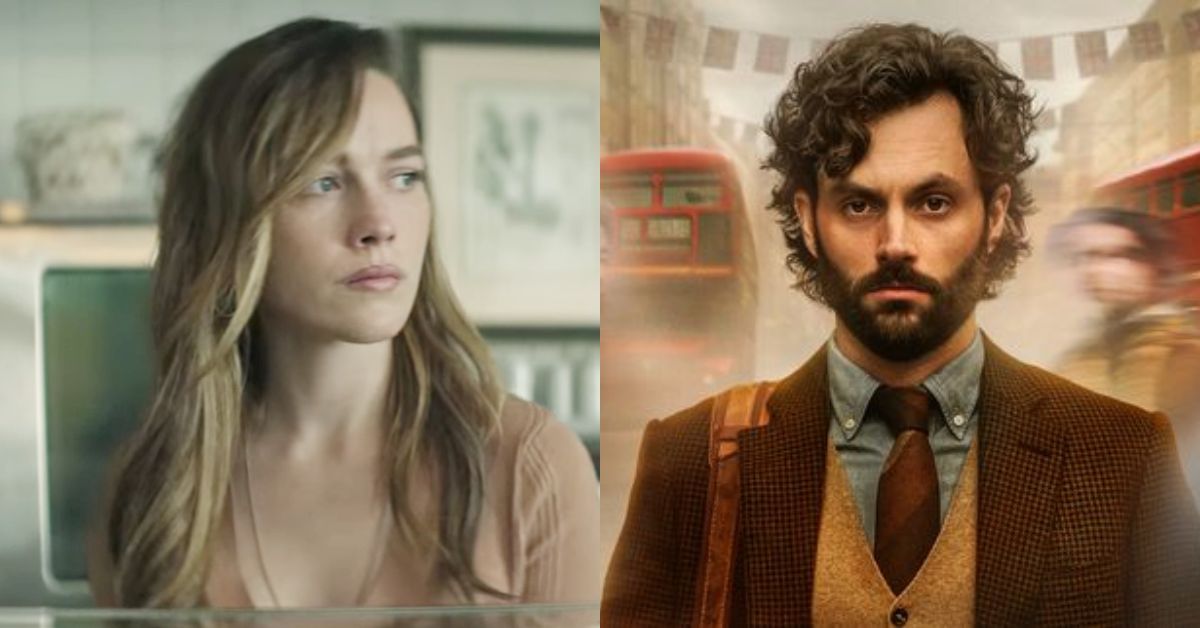 Exactly How Will the Character Make a Comeback?
The first season of You premiered in 2018 and stars Penn Badgley as Joe Goldberg, a New York City bookstore manager with a deadly obsession. It is based on Caroline Kepnes' 2014 novel of the same name.
Since then, Joe has killed a variety of characters in the series who he believes are impeding his pursuit of love. In the third season, the character wed Love Quinn, the object of his affection and a murderous assassin like Joe.
The last scenes of You Season 3 showed Joe outsmarting his equally deadly wife and fleeing to Paris in search of Marienne, the most recent target of his evil infatuation, after quickly growing weary of living in a suburban nightmare with his wife and newborn baby. However, was everything really what the You Season 4 Part 2 teaser revealed?
#younetflix you season 4 part 2 teaser spoilers
–
–
–
–
–
–
PLEASE DONT BE A FLASHBACK PLEASE GOD LET MOTHER COME BACK TO US. NETFLIX I WILL NEVER SLANDER U AGAIN (maybe) pic.twitter.com/UJJgG4QlCF

— stephanie (@nitefilm) February 9, 2023
Of course, Love will probably just exist in Joe's jumbled head, perhaps giving him suggestions on how to handle his current situation and playing the Devil on his shoulder. However, some supporters are expecting it would mean more.
The cast of You Season 4 includes Amy-Leigh Hickman as Nadia, Ed Speleers as Rhys, Charlotte Ritchie as Kate, Tilly Keeper as Lady Phoebe, Penn Badgley as Joe Goldberg, aka Jonathan Moore, Tati Gabrielle as Marienne Bellamy, Lukas Gage as Adam, and Charlotte Ritchie as Kate.
You Season 4's first episode is currently streaming on Netflix, and the second episode will be made accessible on the service on March 9 of next year.
Leedaily.com published an informative article about the You Season 4 Part 2 Teaser, which created a lot of curiosity in the internet community.