At the age of 27, Austin Majors, a former child actor who spent many seasons on the ABC series "NYPD Blue," passed away. The L.A. County Medical Examiner-Coroner reports that Majors, also known as Austin Majors-Setmajer, passed away on Saturday. The case has been "delayed" pending investigation because the cause of death has not yet been established.
Majors, who was born on November 23, 1995, is best known for his role as Theo Sipowicz, Det. Andy Sipowicz's son, in the television series "NYPD Blue," which lasted from 1999 to 2004. He was given a Young Artist award in 2002 for his contribution to the show, which over the course of its 12 seasons garnered 20 Emmys. Jimmy Smits, Gordon Clapp, James McDaniel, and Bill Brochtrup also starred in "NYPD Blue."
Episodes of "ER," "NCIS," "American Dad," "Desperate Housewives," and "How I Met Your Mother" were also among Majors' television credits. Majors passed away at a homeless shelter in Los Angeles, according to TMZ, which first reported the actor's passing on Monday.
You can read our previous article:
Majors' agent, Clear Talent Group, recalled the actor as "the kind, compassionate, and kindhearted guy that he was" in a statement provided to The Times. The statement read, "Austin's talents were limitless. A graduate of USC's School of Cinematic Arts with a passion for directing and music production, Austin's talents were endless. "Our thoughts are with his family. Please accept our sympathies."
According to a statement the actor's sister, Kali Majors-Raglin, published with The Times on Monday, "Austin took enormous joy and satisfaction in his performing career." Since he was a little child, he never met a stranger, and his life's purpose was to make other people happy.
Majors encouraged his fans to "watch for me on Fox tonight" in his Instagram story a few days before he passed away. He also said that he "got to meet" Los Angeles Mayor Karen Bass. On February 7, the Hilda L. Solis Care First Village in downtown Los Angeles was the site of a meeting between Majors and Jeff Olivet, executive director of the U.S. Interagency Council on Homelessness.
Majors earned a degree in cinematography and film/video production from USC in 2017. According to his LinkedIn page, Majors has recently worked as a photographer, videographer, and documentarian. He has appeared in the movies and television shows Treasure Planet, Brother Bear, Elf, Threshold, and "According to Jim." Additionally, Majors released songs under the moniker Pope!
Who was Austin Majors?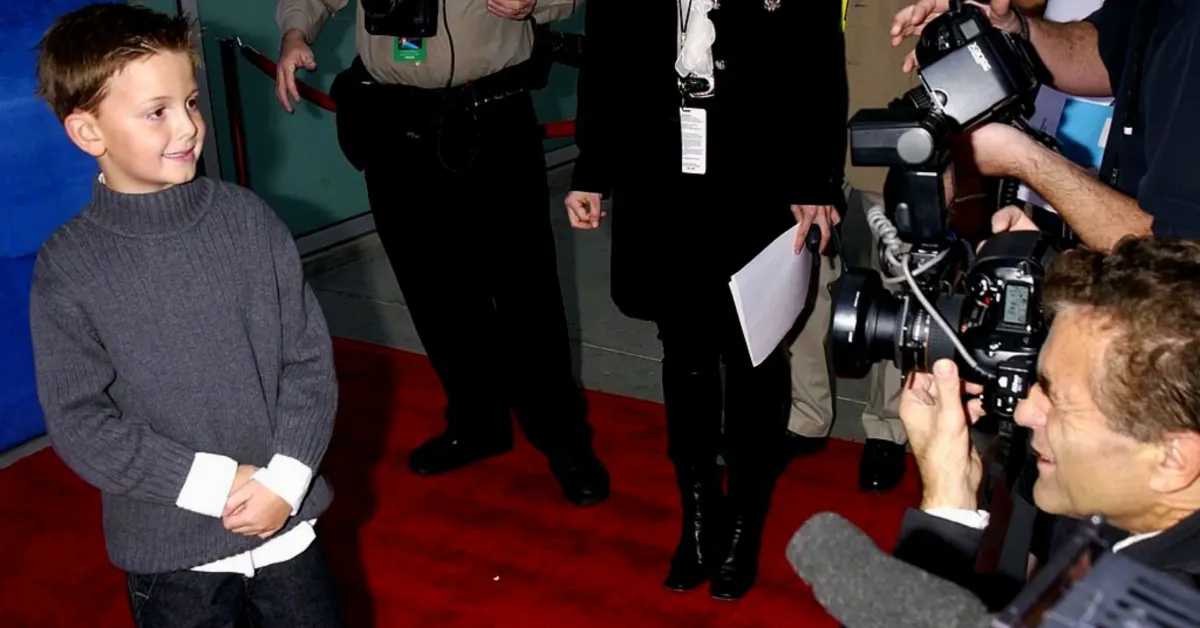 Actor Austin Majors received his big break at the young age of four when he was cast as Theo Sipowicz, the son of Detective Andy Sipowicz (Dennis Franz), on the NYPD Blue television show. Up until 2004, he played Theo on the show. After that, he made numerous appearances on ER, NCIS, Desperate Housewives, and How I Met Your Mother.
According to Majors' IMDb biography, he also provided the voice for American Dad!, The Gray Man, and The Any Bully. Majors had a very lucrative career as a child, but he quit acting in 2009 and eventually disappeared from the public eye.
What Was Austin Majors' Cause of Death?
TMZ broke the news of Majors's passing on February 13, 2023. He allegedly passed away in a homeless shelter in Los Angeles. It was verified that he had passed away, but the reason for his death was not disclosed. However, a source with direct information told TMZ that it is "believed he may have swallowed a deadly dose of fentanyl." His family described him as "a loving, artistic, bright, and lovely human being" in a statement to TMZ.
The statement stated that Austin "took much excitement and pride in his performing career." "He graduated from high school as Salutatorian and was an avid Eagle Scout. "After graduating from the USC School of Cinematic Arts, he pursued his interest in directing and music production.
"The three things that Austin's younger sister, Kali, cites as her favorite memories of him are growing up on set with him, volunteering with "Kids With a Cause" at events, and going on backpacking trips. "We will always miss Austin because he was the kind of son, brother, grandchild, and nephew that made us proud.
Was Austin Majors Married?
Majors avoided discussing his private life with the public once he left the spotlight. It is currently unknown whether he was wed or in a committed relationship when he passed away.