The Eminence in Shadow by Daisuke Aizawa, which aired for 20 episodes from October 5, 2022, to February 15, 2023, without any age restrictions, is regarded as the best dark fantasy anime.
The series quickly became one of the most popular Isekai anime ever because of its incredible cast of characters, unique location, and enigmatic yet humorous protagonist.
Due to the series' widespread popularity, fans are going crazy and clamoring for the sequel because they want to follow the "eminence in shadows" aspirations of their favorite protagonists.
This post is a part of the content linked to shows; if you liked it, you might also like the following:
Has the Release Date Been Announced of The Eminence in Shadow Season 2?
The creator and the production company have not yet announced the season 2 release date for The Eminence in Shadow. However, it may be anticipated that the sequel will be approved soon considering the enthusiasm and expectation for the second part.
Recently, the series' official Twitter account said that on February 22 at 8:00 PM JST, a major announcement will be made about the show (6.00 am ET).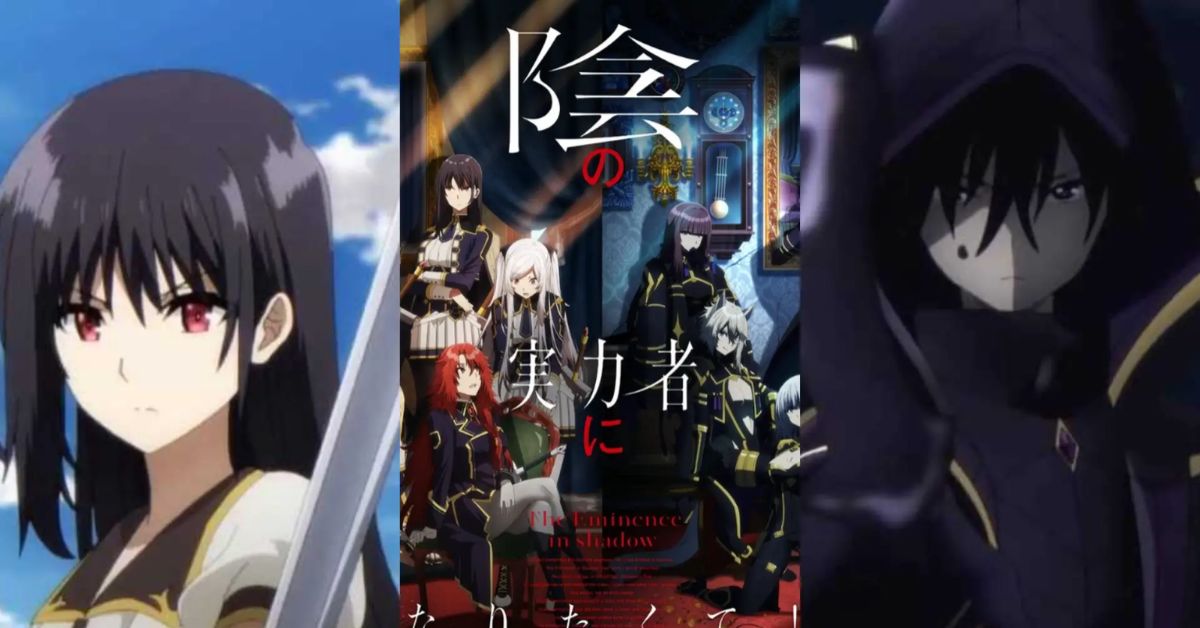 Although the big reveal is what series fans have been anticipating, the event will also feature four virtual assistants (VAs) portraying Cid Kagenou, Claire Kagenou, Alpha, and Epsilon, as well as a live repeat of the series finale, Advent of the Demon.
The big unveiling is likely to reveal the sequel that is now in production and will finally give the planned release date and timeframe to reduce the mounting anxiety among committed fans.
The Eminence in Shadow Season 2: What Can You Expect From it?
The captivating first season of the show covers the first two volumes of the original light novel series by Daisuke Aizawa as well as volumes 1 through 6 of the manga adaptation by Anri Sakano. The third volume, which covered the Lawless City Incident and Corporate Alliance Conflict, will be continued in the future season.
If you enjoyed this post and want to read more like it, check out the following:
The Blood Queen Elisabeth, the Spirit Fox Yukime, the famed vampire hunter Mary, and Delta's older brother Ole are just a few of the mysterious figures that will appear in the second season.
If the second season similarly adheres to the same 20-episode schedule, it will cover the fourth volume, which is focused on Cid and Beta's travel to post-apocalyptic Japan and Oriana's "Black Rose" Civil War Wedding Incident.
The Eminence in Shadow Finale literally gonna be a banger…

Crossing my fingers for a Season 2 announcement pic.twitter.com/QRb47EkvEi

— Chibi Reviews (@ChibiReviews) February 10, 2023
Many crucial members of the Cult of Diablos make their debuts in the fourth book of the series, notably Mordred, who holds the 9th seat in the Knights of the Round. For the uninitiated, there are currently five volumes of the light novel series The Eminence in Shadow available globally.