The anthology crime drama True Detective is returning with exciting new episodes. Season 4 of True Detective has a brand new cast and a brand new showrunner, but the official title remains the same: True Detective: Night Country. Nevertheless, the central enigma will always be there for the characters (and the audience) to ponder.
True Detective, starring Matthew McConaughey and Woody Harrelson, premiered its first season in 2014 to widespread critical acclaim. A second season of True Detective starring Colin Farrell, Rachel McAdams, Vince Vaughn, Taylor Kitsch, and Kelly Reilly premiered in 2015.
With fresh writers at the helm and an all-star cast including Mahershala Ali, Carmen Ejogo, Stephen Dorff, Scoot McNairy, Ray Fisher, and Mamie Gummer, True Detective's third season didn't premiere until 2019.
You might be interested in the below content which is also related to the release date:
True Detective Season 4 Release Date
The fourth season of True Detective was ordered into a series on June 28 by HBO, although the network has not yet said when the new season would premiere. True Detective: Night Country was featured in HBO's 2023 preview film, so we know that a new season will premiere in that year.
Who Are in The Cast of The True Detective Season 4?
Jodie Foster is a major player in the fourth season of True Detective, continuing the trend of the show's major stars starring in each season. After appearing in films like Taxi Driver, The Accused, The Silence of the Lambs, Contact, Inside Man, and The Mauritanian since she was a child, Foster has earned the status of a Hollywood legend.
Foster's career began with television, but True Detective will mark her first significant appearance in the medium since the '70s. Foster portrays Liz Danvers, one of the show's principal detectives, in season four.
Kali Reis will play Evangeline Navarro, the other detective. Known for her work as a professional boxer and an advocate for Indigenous rights, Reis made her acting debut in the independent film Catch the Fair One in 2021.
She was nominated for Best Female Lead at the 2022 Film Independent Spirit Awards and received a Special Jury Mention at the 2021 Tribeca Film Festival for her performance in the film. It was obviously noticeable to the True Detective staff as well.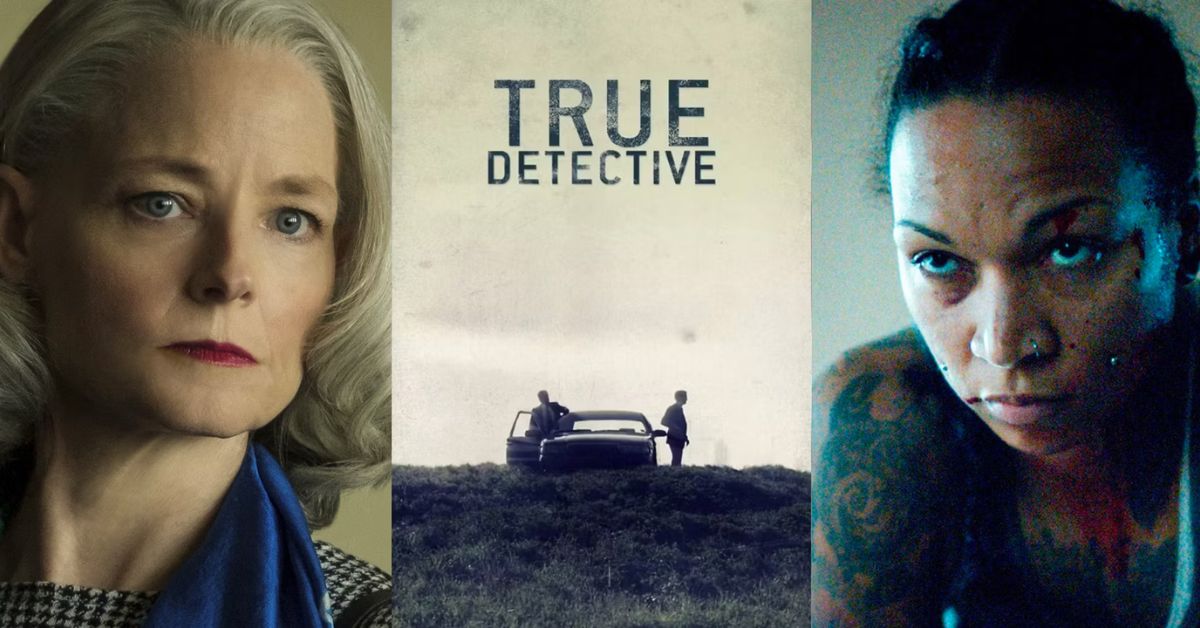 John Hawkes (Winter's Bone), Christopher Eccleston (Doctor Who), Fiona Shaw (Killing Eve), Finn Bennett (The Nevers), Anna Lambe (Three Pines), Joel D. Montgrand (Altered Carbon), and newcomers Aka Niviâna and Isabella Star Lablanc have all joined the cast of True Detective for season 4.
Hank Prior, played by Hawkes, is a police officer with a cool exterior who harbors deep resentment. Eccleston will play Regional Police Chief Ted Corsaro, a political savage who has known Liz Danvers for quite some time.
Shaw is joining the cast in the role of Rose Aguineau, a survivor with a dark past. Bennett portrays the role of Peter Prior, Liz Danvers's protege and apprentice. Lambe is cast as Nurse Kayla Malee, who has zero tolerance for anyone who threatens her loved ones.
What is The Storyline of True Detective Season 4?
"The eight men who run the Tsalal Arctic Research Station in Ennis, Alaska, disappear without a trace when the long winter night sets in. In order to crack the case, detectives Liz Danvers and Evangeline Navarro must face their own demons as well as the hidden truths of the Arctic."
Trailer for True Detective Season 4
Even though we haven't seen a trailer for True Detective season 4, we did get our first peek at the show in that preview clip. Foster and Reis's characters are depicted, and Foster even has a line of conversation.
True Detective season 4 has a release year, if not a specific release date https://t.co/arIQPskhQA

— Vulture (@vulture) December 22, 2022
All the Rest of the Cast and Crew of True Detective Season 4
Foster and Reis will occupy the bulk of on-screen time, but they'll be supported by a strong team of technicians and creatives in the background. For Season 2, Issa López has taken on the roles of Showrunner, Head Writer, Executive Producer, and Director.
Lopez is well-known in her own country of Mexico as a writer/director thanks to films like Tigers Are Not Afraid and Casi Divas. Barry Jenkins is an executive producer on the film and works closely with López. Aside from Nic Pizzolatto, Matthew McConaughey, Woody Harrelson, and Cary Joji Fukunaga, Jodie Foster serves as an executive producer as well.
If you want to know more release dates of other shows then click here:
A Viewer's Guide to "True Detective"
If you live in the United States, you can watch True Detective, seasons 1-3, on HBO Max (and wherever HBO Max is available). Sky Go and Now TV provides the first two seasons of True Detective, but season three may be rented online only in the UK.
You may get the latest breaking news and updates by following Leedaily on Twitter.