Early American civil aviator Bessie Coleman was a pioneer. She was the first woman of African descent and the first American Indian to acquire a pilot's certificate. She was the first Black person to obtain an international pilot's license, receiving it from the Fédération Aéronautique Internationale on June 15, 1921.
Coleman was raised in a sharecropper family in Texas and began working in cotton fields at a young age. He also attended a small, segregated school. She studied at Langston University for one term.
Early on, Coleman became interested in flying, but there were no possibilities for African Americans, Native Americans, or women to receive aviation training in the United States. As a result, Coleman gathered money and found sponsorships in Chicago to travel to France for flight school.
She then rose to fame as a prominent pilot in the notoriously perilous American air shows. She wanted to build a school for African-American aviators and was also known as Queen Bess and Brave Bessie.
In 1926, Coleman perished in an airplane crash. Her pioneering work served as an example for early aviators as well as the Native American and African-American communities.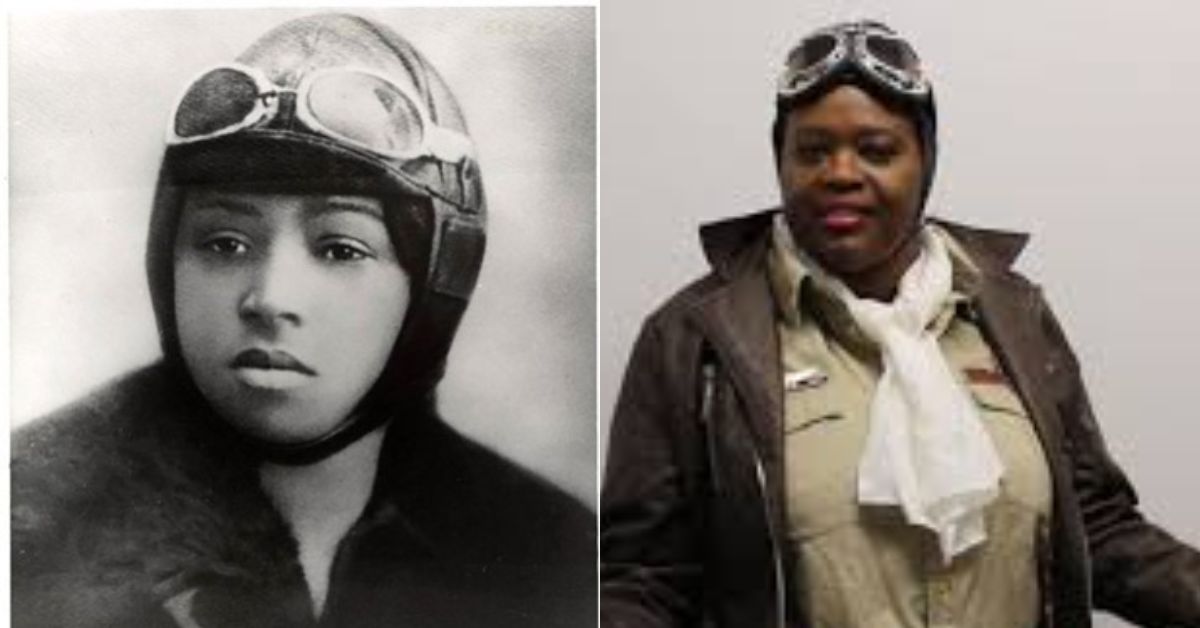 The Early Life of Bessie Coleman
Elizabeth Coleman (also known as Bessie) was born on January 26, 1892, in Atlanta, Texas. She was the tenth of thirteen children born to Susan Coleman, an African American, and George Coleman, a mixed-race African American with Cherokee ancestors. Nine of the kids made it through childhood, which was common at the period.
Coleman's family relocated to Waxahachie, Texas, when Coleman was two years old, where they worked as sharecroppers. At the age of six, Coleman started attending school in Waxahachie.
She traveled four miles each day to attend her segregated, one-room school, where she excelled in math and loved to read. She finished her elementary education there.
Coleman's daily schedule of church, housework, and school was frequently disrupted by the cotton harvest. George Coleman abandoned his family in 1901. His wife and children did not follow him when he left Oklahoma, or Indian Territory as it was then known, in search of better possibilities.
Bessie was given the scholarship to attend the Missionary Baptist Church School when she was 12 years old.
When she turned 18, she used her money to enroll at the Langston, Oklahoma-based Oklahoma Colored Agricultural and Normal University (now called Langston University). Before her funds ran out and she had to return home, she finished one term.
Check out some of the most recent trending articles:
The Inspiring Career of Bessie Coleman
Coleman, who was 23 years old at the time, relocated to Chicago, Illinois, where she resided with her brothers. She was a manicurist at the White Sox Barber Shop in Chicago. There, pilots returning home from World War I told her tales of flying in combat.
In an effort to save money for her dream of becoming a pilot, she accepted a second job as the manager of a chili restaurant. Robert S. Abbott, the creator, and publisher of the Chicago Defender newspaper pushed her to pursue an education abroad because women and black people were not allowed to enroll at American flight schools at the time.
Coleman gained financial support from banker Jesse Binga and the Defender, and Abbott advertised Coleman's mission in his publication.
The Aspiring Airman
Coleman relocated to Chicago and moved in with her older brother and his family on the South Side. She started working at a barbershop after completing manicurist training. There, she heard accounts of World War I veterans returning, which piqued her interest in aviation and the thought of becoming a pilot.
Coleman, however, was unable to enroll in any flying schools. She trained during a period when only white men were allowed because she was a woman, Black, and Native American.
During her time working at the barbershop, Coleman developed significant relationships, one of which was with Robert S. Abbott, publisher of The Chicago Defender.
Coleman was urged by Abbott to study French and obtain her pilot's license in France. Coleman worked hard and saved. And she sailed for Europe in November 1920.
The Pioneering Pilot
In France, Coleman originally encountered opposition. Due to the recent deaths of two female students in accidents, one school refused her and declared they no longer trained women. Coleman persisted, and eventually, she was accepted to the Ecole d'Aviation des Frères Caudron in the northern French region of Somme.
Coleman acquired navigational and flying abilities in flight school, as well as a few aerobatic moves used in air shows.
She became the only woman to receive her pilot license from the Fédération Aéronautique Internationale in June 1921. She obtained her international pilot's license the following year, being the first female pilot to do so.
When Coleman returned to the United States, she was mobbed by the media, and she was astute enough to understand the power of positive publicity.
She adopted an aviator suit that she would wear to speeches and airshows during the ensuing years. She was also unafraid to hand out press kits and tout her achievements.
Is She Still Alive or Not?
Coleman was slated to appear in an air show in Jacksonville, Florida, in May 1926. A mechanic flew her Curtiss JN-4 plane from Texas to Jacksonville while she arrived a few days early and gave speeches to local groups.
Witnesses reported the aircraft as being "worn" and "poorly maintained." Due to performance concerns, the mechanic had to stop three times during the trip.
Abbott, a friend of Bessie Coleman, was seen by her the previous evening at a restaurant. He warned Coleman that he didn't like the Texas mechanic as he passed through town after seeing his mother. Abbott advised her to keep the mechanic off the wheel as she performed parachuting feats.
The Fallen Star
Coleman and the mechanic performed a test flight over the airport the following morning. Coleman sat in the back seat as the mechanic piloted the aircraft. She took off her seatbelt and looked out the side of the aircraft to see where she could safely land her parachute.
The aircraft unexpectedly sped to 110 miles per hour after five minutes of circling at 3,500 feet at an altitude of 80 miles per hour.
The aircraft suddenly nosedived and slid out of control. Witnesses said that once Coleman was shoved out of her seat, she somersaulted through the air before crashing to the ground.
"Don't miss out on trending articles and exclusive content – join our community on Leedaily.com today."
Have a look at some of the latest trending articles: