Karla Camila Cabello Estrabao is an American singer and songwriter who was born in Cuba.
She gained notoriety when she joined the girl group Fifth Harmony, which went on to become one of the most successful female groups of all time in terms of sales.
Sometimes celebrity couples manage to attract the attention of their followers, as is the case with Tom Holland and Zendaya or ex-couple Madelyn Cline and Chase Stokes.
Camila and Shawn were also one of those fan-favorite couples up to their breakup in November 2021, with fans genuinely *obsessed* every time they went out, were photographed together or talked about one another.
But now, it appears Camila from Cinderella might be dating a different guy! Here is some information about Camila Cabello's current boyfriend as well as some information about her previous relationships.
Who is Camila Cabello Dating?
According to the Daily Mail, Camila and Austin Kevitch, the CEO of the dating app Lox Club, were allegedly dating after they appeared to confirm their relationship by walking hand-in-hand in LA, allegedly on a coffee date.
When it was revealed by Entertainment Tonight that they had been set up on a date by pals in June, they were spotted looking fairly cuddly in August 2022, with Camila even giving Austin a peck on the cheek.
But unhappily, it appears as though the couple has broken up after just eight months together, according to Page Six.
According to the publication, the CEO of the Lox Club was "single again" when the news was announced in their newsletter.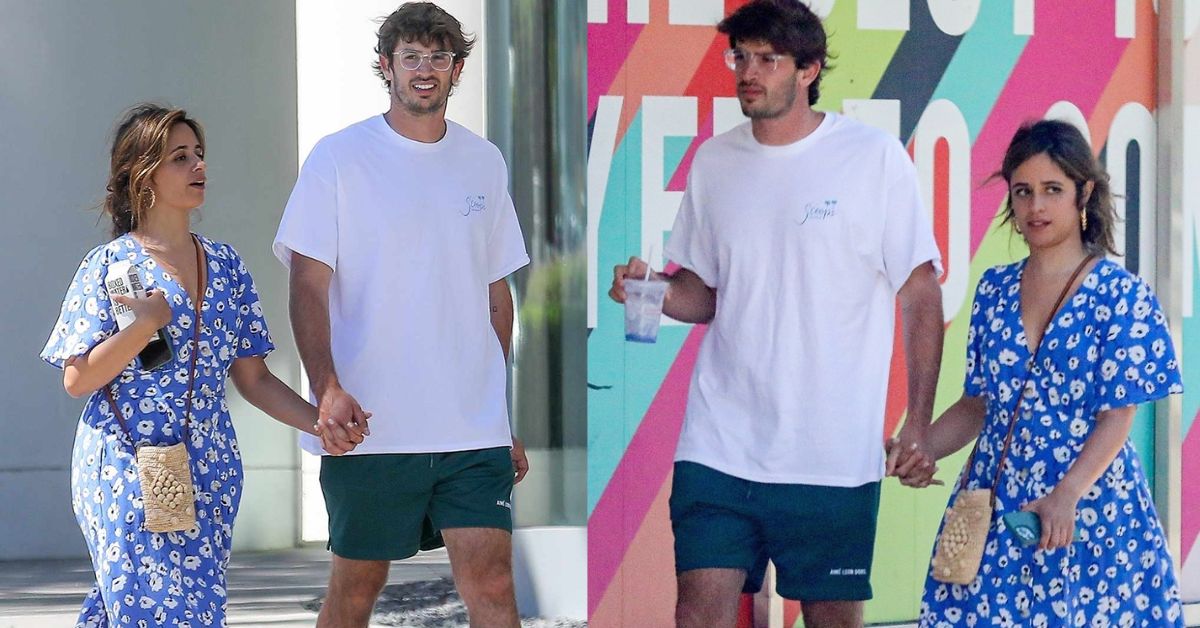 According to Page Six, Austin and Camila split up because it "got tough to reconcile that and their relationship" due to their demanding work schedules.
We're sorry to hear this news if it's true, but neither Austin nor Camila vocally acknowledged their relationship or made it official on Instagram. But, they had been appearing quite a in love at the end of last year.
Camila Cabello's Dating History
The most well-known romance of the 25-year-old involved singer Shawn Mendes, 24.
In July 2021, not long after the premiere of their incredibly hot music video for the song Seorita, which had already had the rumor mill a-whirling, he was officially announced as Camila Cabello's boyfriend.
They dated for two years and were together for the majority of the pandemic lockdowns, but they officially ended the relationship in November 2021.
They broke the saw news with joint statements on Insta, which read:
"Hey guys, we've decided to end our romantic relationship but our love for one another as humans is stronger than ever. We started our relationship as best friends and will continue to be best friends. We so appreciate your support from the beginning and moving forward. Camila and Shawn."
Camila has only had kind things to say about Shawn since their breakup. She declared, "I love Shawn and I feel like there is nothing but love for him," in an interview with Zane Lowe from 2022.
"As I get older, the priorities shift. And I feel like that was that way for both of us. Because we both started so young too, it's like we're really learning how to be healthy adults."
Matthew Hussey
Camila dated relationship expert Matthew Hussey before starting a relationship with Shawn. They fell in love in 2018, dated for 18 months, and then called it quits in June 2019.
He's so similar to me, she gushed about her (former) partner at the time, telling Marie Claire in 2018. When we're together in person, we're just odd, ridiculous, and idiotic. I've never been happier in my life than I am now thanks to him.
Check out:
Camila Cabello Dating Rumours
Except for the two men mentioned above, the Havana singer has never verbally confirmed a connection with any of the several prominent men she has previously been associated with.
According to Cosmopolitan, Camila and Nick Jonas were rumored to be dating in 2016, but sadly, it was only a rumor.
Although nothing was ever said about the connection, she has also been linked to guitarist Michael Clifford from the band Five Seconds of Summer after the two met at dinner.
Also, there are rumors that when Camila was a member of Fifth Harmony in 2014, she was a dating singer, Austin Mahone. Again, the two hardly ever spoke, so it's unclear whether they were dating or were just good friends for a long.