The Phillies announced on Friday morning that they had extended left-hander José Alvarado's contract for a further three years with a 2026 club option.
Alvarado will receive $3.45 million this season, $9 million in 2024, and $9 million in 25. There is also a $9 million club option or a $500,000 buyout for the next year, according to a source who spoke to MLB.com.
After this season, Alvarado could have entered the free-agent pool. The Phillies want to continue making people happy because they are currently making a lot of people happy.
Right-hander Seranthony Dominguez received a two-year, $7.25 million contract extension on Thursday. Sources confirmed a report in The Athletic and stated that the team is also negotiating a contract extension for Nola.
Nola has frequently expressed his desire to stay in Philly. There is some hope that a deal will be reached before Spring Training is over.
The Phillies have signed left-handed reliever José Alvarado to a three-year contract extension, taking him through 2025 with a club option for 2026, President of Baseball Operations David Dombrowski announced today.

— Philadelphia Phillies (@Phillies) February 17, 2023
Nola's extension will cost a lot of money. In December, the Phillies agreed to a four-year, $72 million deal with Taijuan Walker.
This deal's average annual value (AAV) is $18 million, which is $2 million more than Nola's salary this year.
Carlos Rodón signed a six-year, $162 million contract with the Yankees in December ($27 million AAV); Chris Bassitt signed a three-year, $63 million contract with the Blue Jays ($21 million AAV); and Jameson Taillon reached a four-year, $68 million agreement with the Cubs ($17 million AAV).
Before the offseason, Joe Musgrove agreed to a five-year, $100 million agreement with the Padres ($20 million AAV), while Luis Castillo agreed to a five-year, $108 million extension with the Mariners ($21.6 million AAV).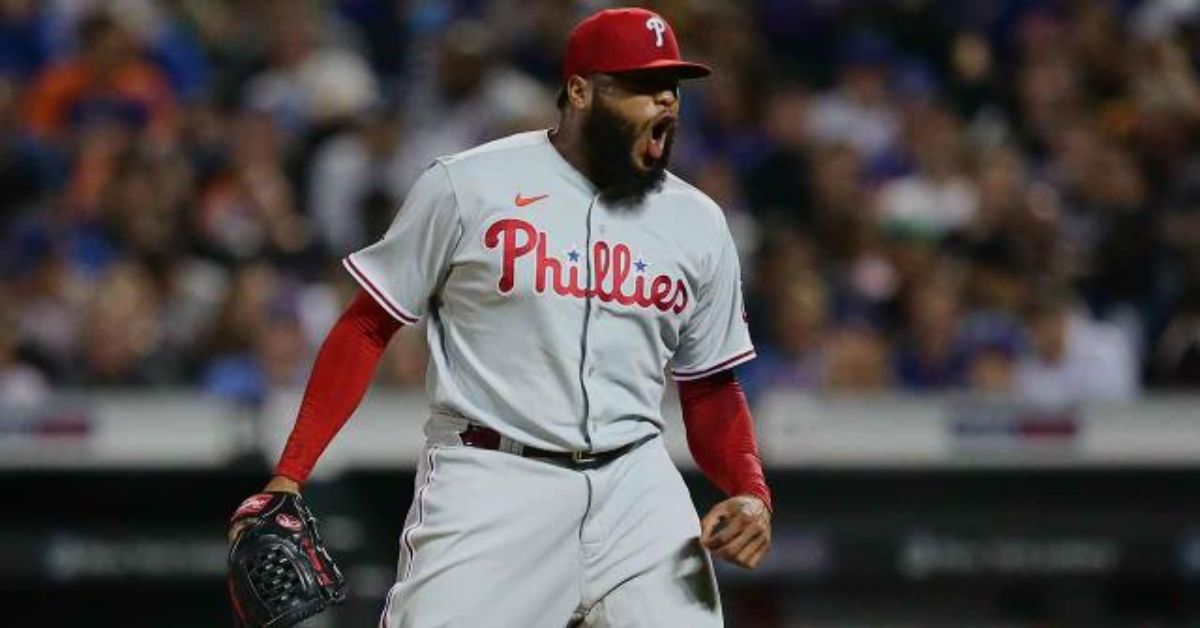 Every single one of those pitchers is older than Nola. Likewise, he has exceeded them. Throughout the previous five seasons, Nola has thrown 871 2/3 innings, more than 100 innings more than the next pitcher (Castillo), who has thrown 768 1/3 innings.
Nola outperformed Castillo (16.7), Rodón (12.1), Bassitt (12.0), Musgrove (10.2), Taillon (8.5), and Walker in that period with a WAR of 23.9. (4.7).
If Nola signs with the Phillies, he will join Trea Turner (2033), Bryce Harper (2031), Nick Castellanos (2026), Walker (2026), Alvarado (2025), J.T. Realmuto (2025), Kyle Schwarber (2025), Dominguez (2024), Matt Strahm (2024), and Zack Wheeler as the 11th player with a deal through the 2019 season (2024).
José José José José pic.twitter.com/oYVIdSINou

— Philadelphia Phillies (@Phillies) February 17, 2023
The tenth was Alvarado, who turned 27 on Friday. When the Phillies acquired him from Tampa Bay before the 2021 season, he was something of a reclamation project.
He tried hard, but he was unable to deliver strikes. He had shoulder and elbow problems. He ate too much weight gain. He lost the Rays' favor, who were glad to move him.
In 64 appearances for the Phillies in '21, Alvarado had a 4.20 ERA, 68 strikeouts, and 47 walks over 55 2/3 innings. Before Philadelphia optioned him to Triple-A Lehigh Valley in May of that year, he had a 7.62 ERA in his first 17 outings.
When Alvarado made a comeback in June, he quickly rose to become one of baseball's top relievers. He had a 1.66 ERA in his final 42 regular-season appearances, along with 64 strikeouts and 14 walks in 38 innings.
Check out:
His cutter had a strike rate of 55.7 percent, which was the ninth-highest of any reliever's pitches in the Majors (minimum 50 swings).
"Baseball's not easy," Alvarado said. "If you're not prepared with your mentality, if you're not coming here every day to compete if you don't respect the uniform, you're out. I looked in the mirror, I said never give up."
Nola bounced back. Alvarado said he will bounce back, too, from his final memory of 2022, allowing that towering game-winning home run to Yordan Alvarez in Game 6 of the World Series.
"I've watched it," Alvarado said. "That's baseball. If you're not pitching, if you're not playing, nobody can hit you."