The upcoming role-playing video game Octopath Traveler II was created by Square Enix and Acquire and will be distributed by Square Enix.
Although it has a new cast of characters and location distinct from previous games, it is a sequel to Octopath Traveler (2018) and the third installment in the series following Octopath Traveler: Champions of the Continent (2020), both of which were prequel mobile games.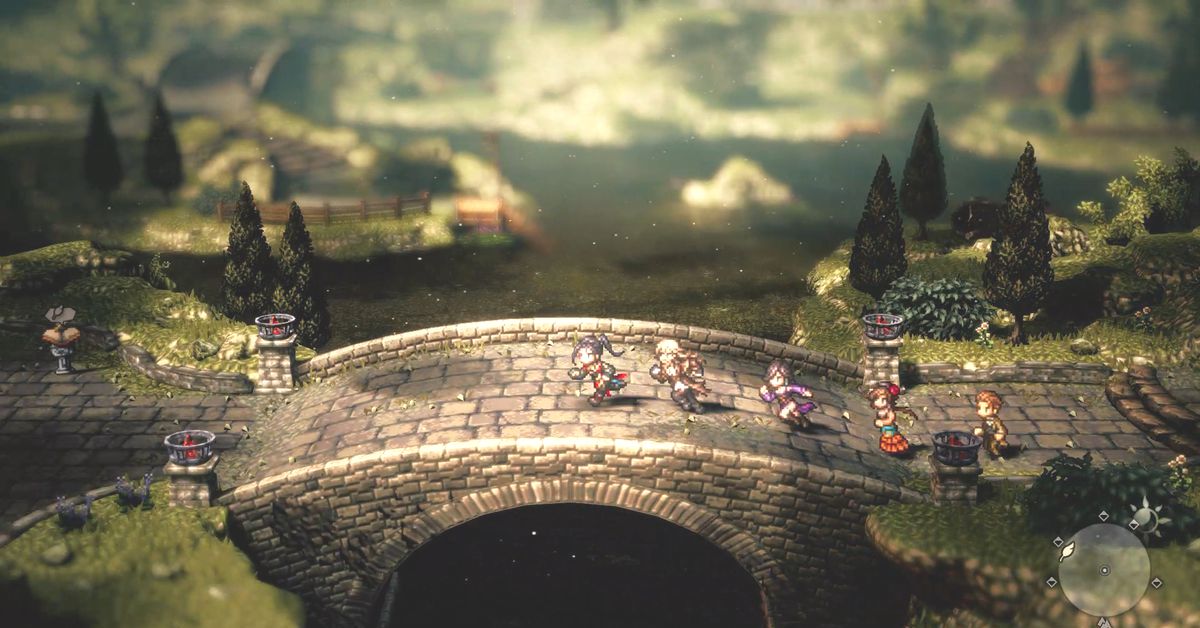 Octopath Traveler 2 Coming to Consoles Soon
Unexpectedly, Octopath Traveler 2 received a release date at the September 2022 Nintendo Direct, with the game going on sale on February 24, 2023.
The sequel to Octopath Traveler won't be a Nintendo Switch exclusive, unlike the original installment. The game will be available on PS4, PS5, PC, and Nintendo Switch on launch day.
It's noteworthy to note that the first Octopath is presently only accessible via PC and Nintendo Switch (Sports Out Now), not PlayStation devices. Although Square Enix hasn't officially made a demo announcement, it seems highly likely to happen soon.
The majority of Square Enix's most recent titles, such as Triangle Strategy, Harvestella, Star Ocean: The Divine Force, The DioField Chronicle, and Valkyrie Elysium, have prologue demos as well.
Octopath Traveler 2 won't be available on Game Pass any time soon because, as of this writing, it isn't even coming to the Xbox platform
The Next Adventure Awaits: Octopath Traveler 2 Story
While Octopath Traveler II keeps the same overall framework of following the lives of eight different characters, it does it with eight new characters in a setting that is distinct from the previous games.
It takes place in the world of Solistia, which is more contemporary than the medieval setting of the previous game, which was depicted as something from the nineteenth or twentieth centuries.
Agnea, a dancer; Partitio, a businessman; Hikari, a warrior; Osvald, a scholar; Throné, a thief; Temenos, a cleric; Castti, an apothecary; and Ochette, a hunter, make up the game's core cast.
The primary objective of a character is typically related to their line of work; for example, the dancer Agnea wants to become a well-known performer, and the shopkeeper Partitio wants to generate money and eradicate poverty.
Castti and Temenos are on different quests connected to self-discovery and truth, while Hikari is on a quest to return home after being tormented by previous battles.
Osvald is seeking retribution on a person who shattered his life, Throné is seeking independence, and Ochette is looking for legendary creatures. More so than in the last game, the stories of the characters overlap.
Explore New Lands and Battle New Enemies in Octopath Traveler 2
The gameplay of the game is conventional for a JRPG (Japanese role-playing game), much like the first Octopath Traveler. Eight different characters are switched between by the player, and each has a different objective in the game's setting.
Once more, each character has a unique "path action" that the player can use to have that character interact with other non-player characters in the game environment. This is frequently done in order to obtain rewards or recruit others to fight for the player's cause.
The sequel introduces separate "daytime" and "nighttime" gameplay phases, with varied course actions based on the time of day.
For instance, the player can decide to have the character Hikari fight other players during the day in the hopes of picking up new fighting techniques, but at night, there is a different option to pay in-game currency to bribe other players in exchange for information or stuff.
Moreover, the game keeps the "break" and "boost" features from the first game's turn-based battle system. Every opponent has a variety of concealed "weakness" characteristics that relate to being vulnerable to specific weapons or elements.
When a vulnerability is found, an indicator is displayed on the screen, and if it is used frequently enough, a "break" takes place, temporarily weakening the adversary.
"Boost points" are accumulated each round and can be applied to additional moves in subsequent turns. "Latent Powers," which work like limit breakers in Final Fantasy Vii, are new to the fighting system and are moves that can only be used after a gauge fills up during the course of a battle.
Is There an Octopath Traveler 2 Trailer Available?
The new characters and settings for Octopath Traveler 2 are introduced in a lengthy four-minute reveal video. But, Square Enix also showed about 20 minutes of gameplay at Tokyo Game Show, which features towns, exploration, and fighting.
Despite the fact that Square Enix has an English version with translated audio, the game itself is in Japanese in the video. Square Enix is releasing a series of trailers leading up to the debut that pair up the new protagonists.
In the most recent video, Partitio the Merchant and Osvald the Scholar are introduced. Their stories will eventually converge in one of the game's brand-new "crossover" tales.
For more information, please stay connected with us on our site Leedaily.com.
Check out some of the most recent trending articles: