Susan Wojcicki, the CEO of YouTube, is leaving her position after nine years in charge of the biggest video platform on the planet. Neal Mohan, her longstanding lieutenant, will take her position.
Wojcicki explained her decision to leave YouTube in a letter to the company's staff, stating that she was doing so to "start a new chapter focused on my family, health, and personal initiatives I'm passionate about."
For Google, which acquired the website in 2006, and Alphabet, the holding company that houses both of them, YouTube grew in importance to the company's operations during her tenure: YouTube sold $29.2 billion worth of advertisements in 2022, accounting for more than 10% of Alphabet's overall income.
If you are a news lover, then read also this news about various celebrities:
The resignation of Wojcicki also carries significant symbolism for Google and technology in general. She has long been one of the incredibly few women running a significant tech company.
She also played a crucial role in the founding of Google; in 1998, she famously rented out her Silicon Valley garage to co-founders Larry Page and Sergey Brin (Forbes), and a year later, she became the company's 16th employee.
Page and Brin stated in a statement that Susan "holds a unique place in Google history and has made the most remarkable contribution to products used by people everywhere." "We're very appreciative of everything she's done for us over the past 25 years."
When Wojcicki first joined Google, she was in charge of marketing. She later helped develop the company's online advertising division and oversaw its attempt to compete with YouTube by running its video service. She ultimately argued that Google ought to purchase the website instead.
She made it a priority to make YouTube more approachable to marketers while also trying to control the sizable and unruly group of video producers that drove the site.
This occasionally drew criticism from both insiders and outsiders who claimed that the company wasn't doing enough to stop hate speech and other objectionable content.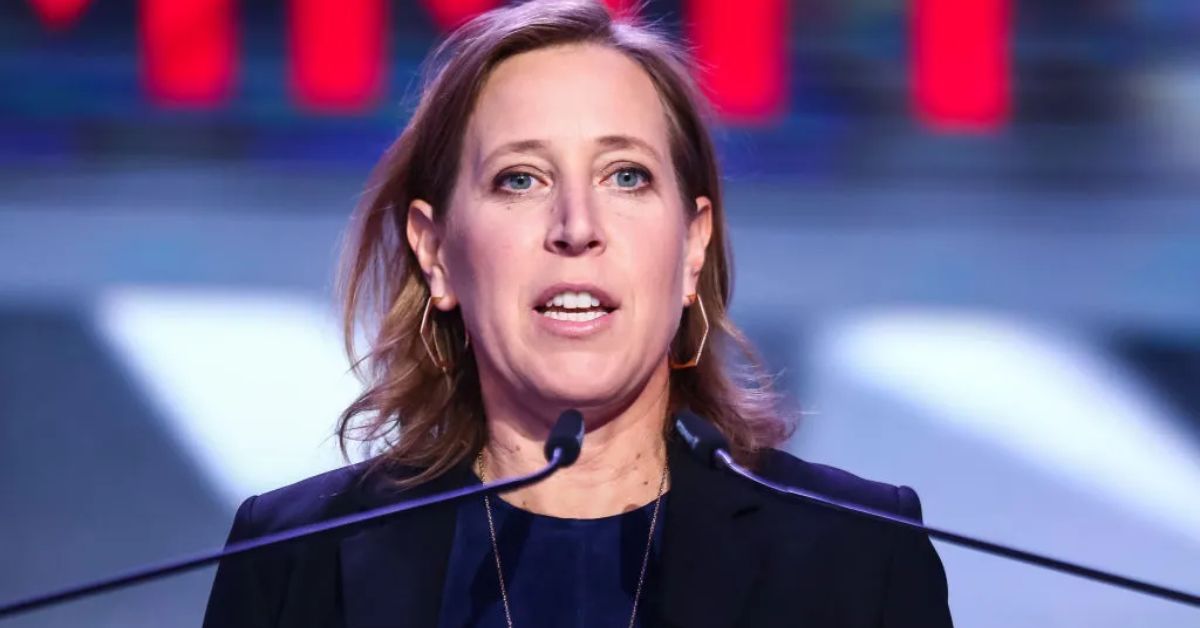 The former group included video creators who claimed that YouTube's rule changes and moderation decisions made it difficult for them to make a living. In a 2019 interview, Wojcicki said, "We succeeded to annoy everyone."
Wojcicki and Mohan, her successor, have collaborated closely for years. Mohan has been Wojcicki's No. 2 on YouTube since 2015. The two of them first collaborated on developing Google's display advertising business.
If you like reading about celebrities, you may also be interested in the following reports:
Sundar Pichai, CEO of Alphabet, said in a statement that "Susan has built a great team and has in Neal a successor who is ready to hit the ground running and lead YouTube through its next decade of success." The full text of Wojcicki's message to her staff is provided below:
Subject: A personal update

Hi YouTubers,

Twenty-five years ago I made the decision to join a couple of Stanford graduate students who were building a new search engine. Their names were Larry and Sergey. I saw the potential of what they were building, which was incredibly exciting, and although the company had only a few users and no revenue, I decided to join the team.

It would be one of the best decisions of my life.

Over the years, I've worn many hats and done so many things: managed marketing, co-created Google Image Search, led Google's first Video and Book search, as well as early parts of AdSense's creation, worked on the YouTube and DoubleClick acquisitions, served as SVP of Ads, and for the last nine years, the CEO of YouTube. I took on each challenge that came my way because it had a mission that benefited so many people's lives around the world: finding information, telling stories and supporting creators, artists and small businesses. I'm so proud of everything we've achieved. It's been exhilarating, meaningful and all-consuming.

Today, after nearly 25 years here, I've decided to step back from my role as the head of YouTube and start a new chapter focused on my family, health and personal projects I'm passionate about.

The time is right for me, and I feel able to do this because we have an incredible leadership team in place at YouTube. When I joined YouTube nine years ago, one of my first priorities was bringing in an incredible leadership team. Neal Mohan was one of those leaders, and he'll be the SVP and new head of YouTube. I've spent nearly 15 years of my career working with Neal, first when he came over to Google with the DoubleClick acquisition in 2007 and as his role grew to become SVP of Display and Video Ads. He became YouTube's Chief Product Officer in 2015. Since then, he has set up a top-notch product and UX team, played pivotal roles in the launch of some of our biggest products, including YouTube TV, YouTube Music and Premium and Shorts, and has led our Trust and Safety team, ensuring that YouTube lives up to its responsibility as a global platform. He has a wonderful sense for our product, our business, our creator and user communities and our employees. Neal will be a terrific leader for YouTube.

With all we're doing across Shorts, streaming and subscriptions, together with the promises of AI, YouTube's most exciting opportunities are ahead, and Neal is the right person to lead us.

For all the YouTubers I've had the privilege to work with, you have done so much to make this platform better over the years. You created the largest creative economy the world has ever seen, enabled entirely new forms of art and storytelling, and supported millions of creators and artists to reach new audiences—all while investing in responsible growth so that this brilliant community of creators, artists, viewers and advertisers could not only co-exist but thrive together. Thank you!

As for me, in the short term, I plan to support Neal and help with the transition, which will include continuing to work with some YouTube teams, coaching team members, and meeting with creators. In the longer term, I've agreed with Sundar to take on an advisory role across Google and Alphabet. This will allow me to call on my different experiences over the years to offer counsel and guidance across Google and the portfolio of Alphabet companies. It's an incredibly important time for Google—it reminds me of the early days—incredible product and technology innovation, huge opportunities, and a healthy disregard for the impossible.

And beyond that, I'll still be around, so I'll have a chance to thank the thousands of people from all across the company and the world who I've worked with and learned from. But for now, I want to thank Sundar for his leadership, support and vision over the years. I also want to thank Larry and Sergey for inviting me on what has truly been the adventure of a lifetime. I always dreamed of working for a company with a mission that could change the world for the better. Thanks to you and your vision, I got the chance to live that dream. It has been an absolute privilege to be a part of it, and I'm excited for what's next.

Thank you for everything,

Susan