The wrestling world is still sad about the untimely death of former Ring of Honor World Champion Jay Briscoe, whose real name was Jamin Pugh. Both WWE and AEW have paid him many tributes. His family will say goodbye for the last time today.
For family, friends, and fans who can't be there in person, the funeral service is being streamed on the Laurel School District YouTube page and will start at 1 pm ET. There is no information about when the service will happen or who will be there.
Wrestling Observer Radio says that AEW President Tony Khan hired a private jet so that Briscoe's friends and family could come. Briscoe died in Laurel, Delaware, when the truck he was driving hit another truck. The other truck's driver also died in the accident.
It has already been covered in our coverage of 38-Year-Old Wrestler Jay Briscoe Dies in a Car Crash if you're curious about the circumstances of Jay Briscoe's death.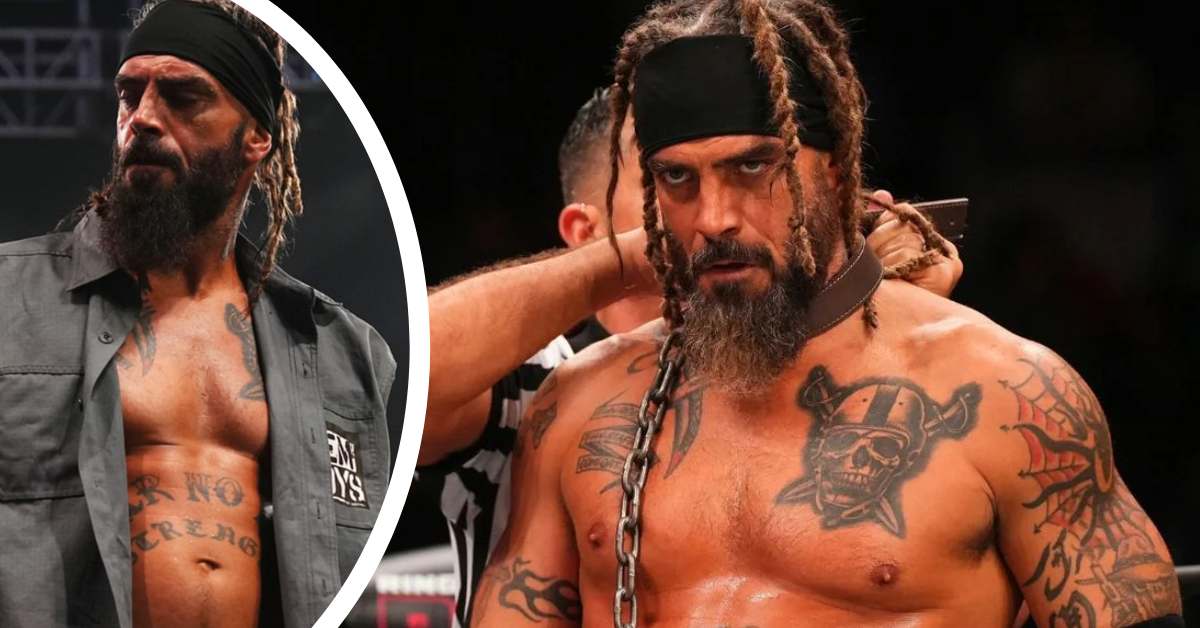 Briscoe's two daughters, Gracie, 12, and Jayleigh, 9, were also in the truck, but they both lived. They are currently going through a lot of physical therapy, but reports say that their progress so far has been very good.
Gracie is said to have gotten stronger over the weekend, and Jayleigh is no longer getting food through a Nasogastric Tube, which was a big relief for the 9-year-old.
Many Twitter users have also shared their condolences and memories of the late wrestler:
Jay Briscoe Forever! pic.twitter.com/LIjcqIkSpD

— Tony Khan (@TonyKhan) January 30, 2023
What a great daddy @jaybriscoe84 was. Those babies are blessed to ha e had such a wonderful dad. My prayers go to the Pugh Family. #ripjaybriscoe #RIPJaminPugh pic.twitter.com/o3Foz3yfVI

— Heather Powell RIP #JayBriscoe Jamin Pugh (@Heathermayrie) January 28, 2023
Watching #JayBriscoe funeral service on YouTube during early morning hours hasn't been good for Mr. Poe's mental state.

— Mr. William Henry Leonard Poe 🇺🇸🏴󠁧󠁢󠁳󠁣󠁴󠁿 (@WadeJo8) January 31, 2023
I never knew that The Briscoes are followers of Christ.

Rest in Peace, Jay Briscoe! 🙏🏾

— Daniel (@HiitsDaniel_) January 31, 2023
WWE paid tribute to Jay Briscoe by letting everyone know about his death on an episode of "WWE NXT." This was a heartening show of unity since Briscoe never wrestled for the company.
Briscoe is part of All Elite Wrestling because Tony Khan bought Ring of Honor. The company paid tribute to Briscoe last Wednesday, a week after holding an ROH tribute show, by having his brother Mark's AEW television debut.
Mark beat Jay Lethal in an emotional main event that the whole AEW roster watched. Wrestling Inc. sends its condolences to Jay Pugh's family as they remember and bury him.