In 2023, Virgin River will premiere on Netflix internationally for a fifth season. We have a tonne of information on the recently finished filming of the upcoming season. The skinny on what we currently know about Virgin River season 5 is provided below.
Virgin River, a love drama that made its Netflix premiere in December 2019 and stars Alexandra Breckenridge, Martin Henderson, Colin Lawrence, and Jenny Cooper, has quietly become one of the streaming service's unexpected sensations.
Virgin River Season 5 Release Date On Netflix
The premiere window for the fifth season of Virgin River on Netflix has not yet been determined. Season 5 of Virgin River is expected to premiere on Netflix in the summer of 2023, after production wrapped up in November 2022. In February 2023, some actors speculated that a release in July of that year was possible.
More relevant articles on the release date of other shows and dramas are available at the following links:
According to an interview with Netflix's head of drama, the show "has some of the most attractive economics for a TV series with a very high return on investment as it costs a lot less to make than special effect-heavy productions," which suggests that Virgin River continues to surpass all internal goals.
How Did Virgin River Season 4 Get Success On Netflix?
Even though it doesn't often make the news, the show has been a huge success on Netflix. Season 4 debuted in the top 10 hourly charts on Netflix for six weeks, garnering 304.790M hours worldwide between July 17 and August 28, 2022.
Where is the Currently Production Of Virgin River Season 5?
Virgin River season 5 filming was initially scheduled to start in March 2022, as we reported in early 2022. After that, it was put off until July 2022, though even those dates were flexible and ultimately changed.
The delay's cause is unknown, however, Alexandra Breckenridge (Instagram) said in a video clip that she preferred summer filming because it's more enjoyable than winter in Vancouver.
The fifth season of Virgin River was filmed between July 18 and November 17, 2022. The fifth season of Virgin River is now in development, according to the official Instagram account for the show.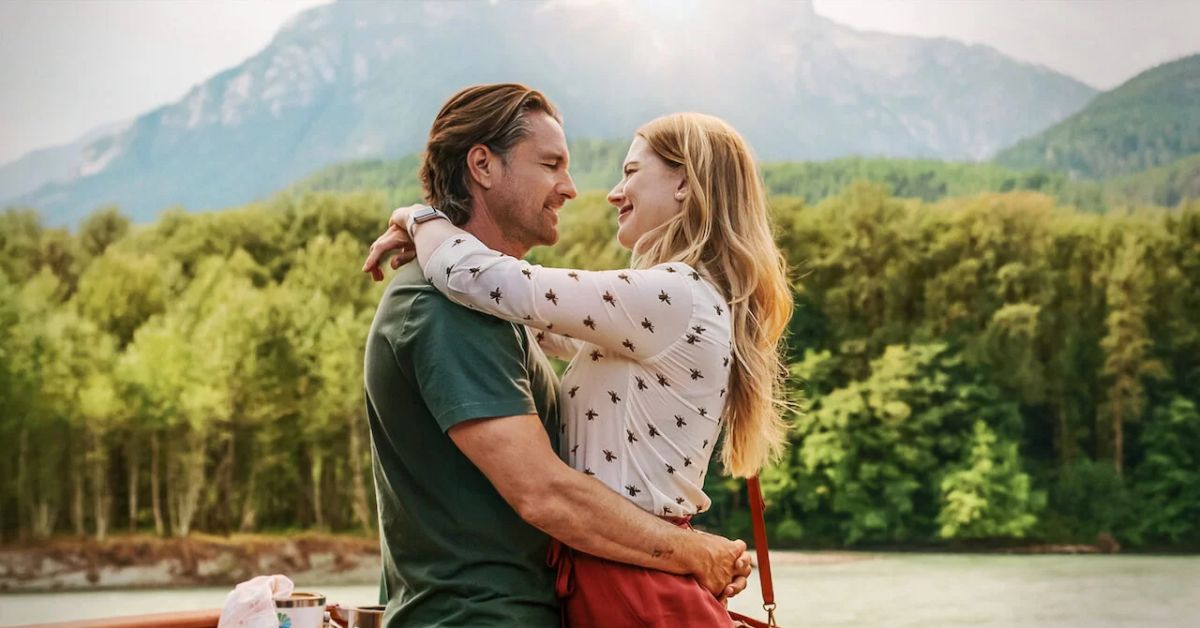 A New Showrunner for Virgin River Season 5 Will Be Hired
The biggest development for season 5 is that Patrick Sean Smith will take over as showrunner from Sue Tenney. Tenney is shifting gears and working on new initiatives.
Smith is best known for writing the episode Jolene on Netflix's limited series Dolly Parton's (Twitter) Heartstrings and serving as executive producer and showrunner for The CW's Supernatural and ABC Family's Chasing Life.
Virgin River Season 5 Cast Additions on Netflix
What's on Netflix was the first to report exclusively in October 2022 that Kandyse McClure has joined the cast for season 5 in an unspecified role. McClure has previously been in Battlestar Galactica and V-Wars on Netflix.
Parade magazine tweeted on his account on Feb. 17 and said 'Virgin River's highly-anticipated fifth season may be headed to Netflix sooner than you think. 
'Virgin River's highly-anticipated fifth season may be headed to Netflix sooner than you think. https://t.co/TgWiUZ0Rgb

— Parade Mag 🦎 (@ParadeMagazine) February 16, 2023
Virgin River's Fifth Season Will Consist of an Additional 12 Episode
Up to the fourth season, each Virgin River season averaged about ten episodes. Nonetheless, Season 4 had an extra 12-episode season, and now, thanks to a live stream from Alexandra Breckenridge, we know that Season 5 will also receive an expanded 12-episode season.
What to Expect from Virgin River Season 5
If season 4 didn't end on a cliffhanger, Virgin River wouldn't be Virgin River.
Virgin River Season 5 Burning Questions
At the end of the season, Charmaine confesses to Jack and Mel that the two boys aren't actually his because she is in excruciating pain, afraid of losing her twins, and in pain.
The following links will take you to more relevant articles on the release dates of various programs and dramas:
For season 5, this will undoubtedly be one of the most significant and essential questions. Henderson and Breckenridge acknowledged that they are the twins' parents in an interview with Glamour Magazine, which suggests that the twins' father is a current cast member. Brady, Mike, and Dr. Cameron are the main "suspects."
The show's most adored couple, Mel and Jack, will continue to play a significant part in season 5. They should be followed in the future season, with attention given to their marriage, family, and new baby daughter.
Maintaining an active connection to the website Leedaily.com is highly advised. if you're interested in learning more about the information in the previous sentence. This is due to the fact that you will have access to more information there.