All 54,000 of PG&E's affected customers who lost power on Sunday have had it restored, according to company representatives on Monday.
According to a spokesperson on Twitter, "We continue to work safely and as quickly as possible to restore customers impacted by yesterday's outage in Oakland. We expect to restore all impacted customers by 2:00 pm today. Please check http://pge.com/outages for the latest updates and restoration times.."
Some 8,500 individuals in the East Bay were still without power as of Sunday afternoon, even though the power had been restored at Oakland International Airport and planes were able to arrive and depart.
The safety of our customers and coworkers is our most important responsibility. We continue working to restore customers in Oakland who experienced a power outage yesterday. Initially 54,000 customers were impacted by the outage which was caused by equipment damage at approximately 2 p.m. Sunday. We worked closely with fire officials to make the situation safe, and approximately 45,500 customers were restored as of 9:00 pm last night. Our crews worked through the night to assess and complete repairs to damaged equipment and are working safely and as quickly as possible to restore remaining customers by 12:00-2:00pm today.
This comes after a "major" power outage Sunday afternoon that affected more than 50,000 people throughout the East Bay and briefly shut down the Oakland International Airport.
According to representatives from PG&E and the Oakland Fire Department, a fire at a transformer at a PG&E substation caused an outage. When power will be restored is a matter of concern for AMP.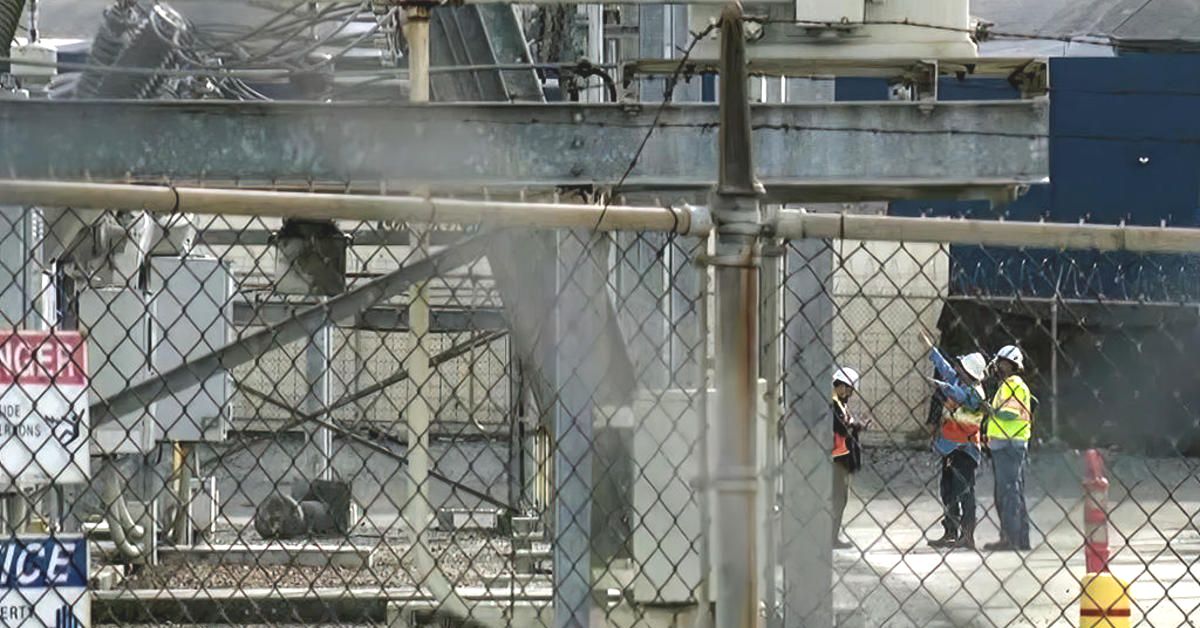 OFD received the call, according to OFD Battalion Chief James Bowron, about flames and brown smoke visible inside the PG&E yard close to the intersection of 50th Avenue and Coliseum Way.
Firefighters discovered a transformer on fire once they had access to the scene. Around 4 o'clock the fire was gone. According to BART, the Oakland Airport Connection was not in operation throughout the outage.
Bus #73 operated by AC Transit offered transportation between Coliseum Station and Oakland International Airport.
Just before 1:00 p.m., Oakland International Airport personnel reported a power outage to KRON4. The security queue appeared to be at a stop in a video taken inside the airport.
By 5:45 p.m., according to PG&E, power may be restored to the region. Travelers may be seen waiting at the baggage claim and swarming into hallways in photos. Airport officials report that power was brought back to the airport at 2:50 p.m.
TSA lines began to move once more at about 3 p.m., airport visitors report KRON4. A picture taken at the security checkpoint demonstrates that at least some of the devices now have electricity.
The City of Alameda reported that the Fruitvale and High Street bridges were both locked in the up position as of 2:15 p.m. on Sunday. Drivers were instructed to take an alternative path. KRON4 received a statement on the event from PG&E.
"The safety of our customers and employees is our most important responsibility. We are aware of the large outage in the Oakland area impacting approximately 50,000 customers. We are currently investigating the details, and will provide more information on the timing of restoration once we have more information."
Assemblywoman Mia Bonta advised motorists to exercise caution on Sunday because the outage also affected the lamps in the region.
To know more about the latest news, click on the link given below:
More Than 2.5 Million Florida Residents Have Lost Electricity Due to Hurricane Ian