Retsuko, the crazy red panda from the Netflix series Aggretsuko, made a comeback in February 2023 for the fifth and final season. Fans have been eagerly anticipating season five ever since season four was released more than two years ago in order to find out what type of adventure Retsuko has in store for them in the final season. In this post, we talk about Aggretsuko Season 5's ending. Thus, it is advised to read the complete essay.
Aggretsuko Season 5 Ending Explained
The series has maintained consistency since it first aired. Retsuko, a young red panda who works in the accounting division of a Japanese trading company, is the subject of the anime series Aggretsuko. Retsuko, like many other young adults in 21st-century Japan, struggles with the standard issues faced by those juggling a busy daily schedule of work and life.
Retsuko turns to heavy metal as a form of self-expression to help her deal with the boredom and aggravation of her work. The plot of the series shows that Retsuko's life is anything but monotonous. She encounters ongoing difficulties both at work and in her personal life, which sets her on a quest for self-knowledge and happiness.
Retsuko and Haida, her love interest who is unemployed and battling an addiction to online gaming, are the main focus of Season 5. Retsuko experiences pressure at work and in her personal life, such as the need to introduce her "hotshot" lover to her family.
The season addresses significant issues like addiction and the challenges of genuine relationships, highlighting the sharp contrast between romantic relationships at work and cohabitation. The audience is motivated to see Retsuko and Haida succeed as they deal with the demands of contemporary relationships.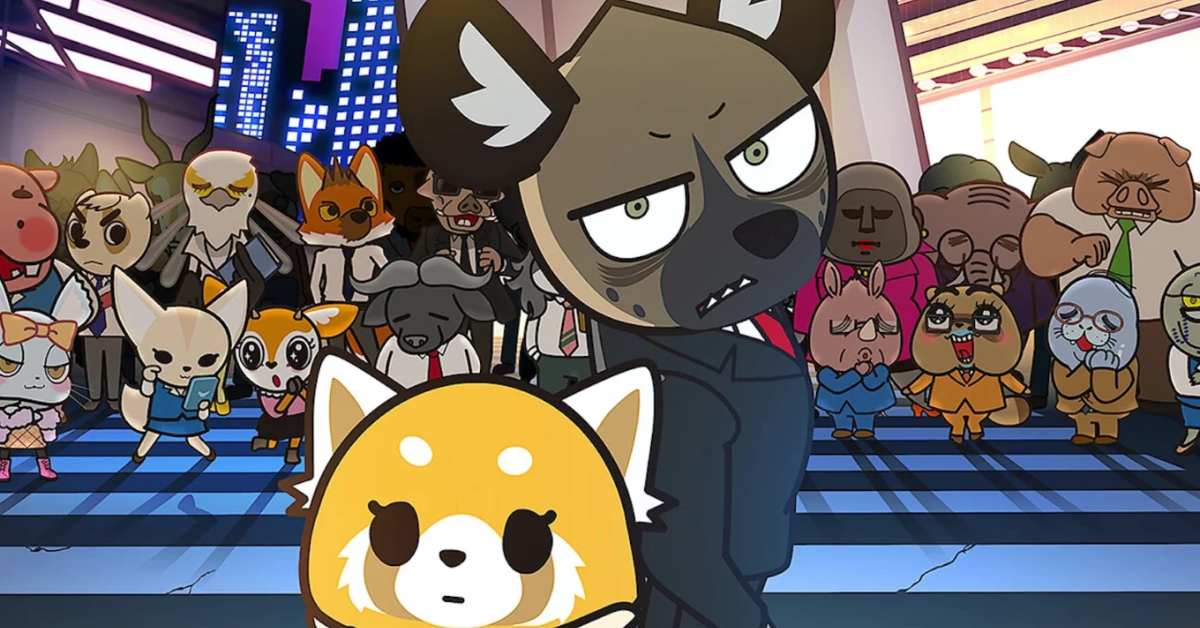 Aggretsuko Season 5 concludes by delivering significant messages about addiction, work-life balance, and embracing one's own self. The show continues to explore the daily struggles of a 9–5 work, the erratic nature of politics, and the search for happiness, as it always has.
The series finale's strongest feature is that it offers a satisfying finish, tying up any remaining threads yet allowing room for the audience to use their imagination. Retsuko's narrative ends on a happy note, which is a wonderful gift from the artist to the audience. Aggretsuko Season 5 is a must-watch for Aggretsuko lovers and a wonderful way to say goodbye to a cherished anime. Now streaming on Netflix is Aggretsuko.
Other fascinating series like this can be found here:
Does Retsuko Win the Ward 8 Elections?
However, Retsuko finishes in second place after losing to Jiro, the brother of Haida. She still gives it her all, and occasionally her roaring voice can even enthrall and rile up sizable crowds of people. She struggles at first, losing her voice and her rage in the face of a massive undertaking and the labor it requires; the journey is not easy for her, though.
She is slumping and appears defeated, which is not at all like her. He tells her about the time she used her trademark wrath voice to defeat him at Karaoke—a voice she still employs today—and she is inspired to launch her campaign once more as a result. Jiro triumphs in the election despite the efforts of Retsuko, Haida, and the rest of the campaign, according to Aggretsuko Season 5. Jiro becomes friendlier with Haida and Retsuko after his victory.
Who is Responsible for Haida's Truck Crash?
Haida narrowly avoided being crushed by a truck and living to tell the tale. He is sitting on the sidewalk with shaky hands and an unfocused mind when Retsuko approaches in total amazement. Maybe one of the competitors' devious ploys to intimidate them, Haida believes this goes too far. Retsuko, who is already grieving, responds by stating through teary eyes that she will not be participating in the race any longer.
She is however motivated by Haida's rekindled commitment, and he exhorts her to keep fighting and support those who have given up hope, like Shikabane. Aggretsuko's Jiro explains to his brother and Retsuko that the truck accident was not his fault at the end of the fifth season, and Haida accepts his explanation without hesitation.
Does Haida Find a Job?
She eventually secures a job following a run of demoralizingly fruitless job interviews. In reality, he holds a number of jobs prior to the one he obtains after Retsuko's election campaign. At the beginning of Aggretsuko season 5, Haida is still unemployed and lounging around while gossip about him is going around Retsuko's workplace.
Despite his promises to Retsuko that he would secure a job, he spends most of his time playing video games as his possessions accumulate all around him. Later, Jiro, his younger brother, humiliates him, which causes him to be kicked out of his apartment. Retsuko won't speak to him either, though, until he gets his act together.
He is initially unable to do so, even after beginning a physically hard job on a construction site. Yet with Retsuko's assistance, he gradually recovers and begins working at a grocery store. Towards the end of Aggretsuko Season 5, we still don't know what he does for a career. He quits his job to assist Retsuko with her election campaign, then he gets new employment.
Aggretsuko Season 5 Plot
He can't be bothered to look for a job, so he continues to be a slacker and a video game addict. Retsuko urges him to look for employment so she won't be branded as a pushover, and they split up until he does. He finally loses his job and gets kicked out of his flat for not paying the rent as a result of his obsessive gaming binge with his online gaming buddy.
He occasionally does odd jobs, but the majority of his time is spent in the internet café with his gaming friend Shikabane. He deceives Retsuko by saying he still resides there while, in reality, he and Fenneko have already learned it is untrue.
Everyone reassures Retsuko that Haida is cheating on her with a video gamer girlfriend. Fenneko makes Shikabane and Haida online acquaintances using a fictitious gamer tag, and she and Retsuko plan to meet them in person to eavesdrop on their relationship.
After Fennelope, alias Fenneko doesn't arrive, Haida and Shikabane go back to the cafe, and just before they depart for the evening, Haida is surprised to see Retsuko. She doesn't stop being upset, but the situation is clarified and her worries are allayed. When she first moves in with Haida, it makes her feel better, but it quickly turns into a terrible experience. She learns that her daughter is currently living with her lover when her mother unexpectedly pays a visit.
Haida has to get to work so that she can meet Retsuko's parents. However, he just can't seem to find a single solution no matter how hard he searches. When he eventually meets the parents, he initially acts as though everything is OK before confessing that he is currently unemployed. Retsuko's parents don't appear to be too upset by the news.
Shikabane hasn't been visiting the café recently, as Haida discovers when she asks about her. During this time, a suspicious man with stalker tendencies approaches Tadano and asks about "Aggressive Retsuko," which causes Tadano to arrive to make sure Retsuko is safe.
Other fascinating series like this can be found here:
Aggretsuko Season 5 Trailer
I hope you find out everything you need to know about "Aggretsuko Season 5 Ending Explained". If you found this post helpful, please forward it to your friends and family. Don't forget to bookmark our site leedily.com, so you can find more interesting posts.