Every year, Lent officially begins on Ash Wednesday, which is 46 days before Easter Sunday. Without including Sundays, Lent is a 40-day period of meditation, fasting, and repentance that ends in celebration.
The 40 days symbolize Christ's 40 days of fasting and temptation in the desert, where he was tested by the devil.
As part of a deliberate season of reflection on Christ's life, ministry, sacrifice, and resurrection Lent invites believers to set aside a period of time each year for similar fasting.
Who Celebrates Ash Wednesday?
Have you ever noticed how many people wear an ash cross on their foreheads once a year, typically around February or March? Although you were presumably aware that it related to Lent, you were unsure of the significance of the ash cross.
Or perhaps you are familiar with the ceremony because you attended an annual Ash Wednesday service in a Catholic or Protestant church when you were a child, but you are unsure of the origins of Ash Wednesday and Lent or how they relate to Christianity.
Learn more about this significant day in the liturgical calendar and the reasons why so many people observe Ash Wednesday and Lent by reading about it!
Ash Wednesday, also known as the Day of Ashes, ushers in Lent by directing the Christian's heart toward repentance and prayer, typically through individual and collective confession. This occurs throughout a special Ash Wednesday service.
Check out some of the most recent trending articles:
What Takes Place on Ash Wednesday?
A penitential and contemplative sermon is typically delivered by the priest or pastor during Mass (for Catholics) or worship (for Protestants) services.
The atmosphere is serious; numerous services feature protracted silence, and worshipers frequently leave services in silence. A responsive portion of Scripture is typically read aloud concerning the leader and congregation, usually centering on confession.
Participants will participate in group confession and have opportunities to pray and confess their sins in private. The congregation will then be given the opportunity to receive the ashes on their foreheads.
"From dust, you came and from dust, you will return," the priest or pastor would typically say as he spreads the ashes in the shape of a cross on the brow.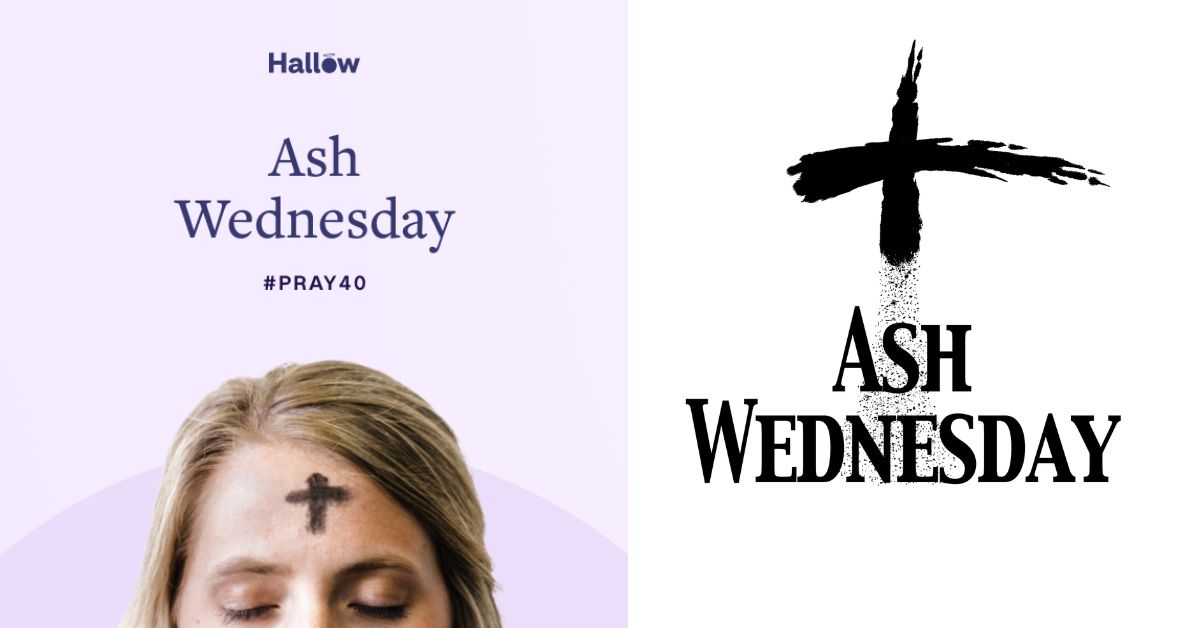 When is Ash Wednesday in 2023?
| | | |
| --- | --- | --- |
| Palm Sunday | Celebrates Jesus's triumphant entry into Jerusalem | April 2, 2023 |
| Holy Week | The week leading up to Easter | April 2 – April 8, 2023 |
| Maundy Thursday | Commemorates the foot washing and Last Supper of Jesus Christ with the Apostles | April 6, 2023 |
| Good Friday | Commemorates the crucifixion of Jesus and his death at Calvary | April 7, 2023 |
| Easter Sunday | Celebrates the resurrection of Jesus from the dead and His victory over sin and death | April 9, 2023 |
The History of Lent and Ash Wednesday
Lent's origins and history are unclear. Lent has probably been celebrated "since apostolic times," though it wasn't formally recognized until the First Council of Nicaea in 325 CE.
Christian scholars observe that after the legalization of Christianity in A.D. 313, Lent became more routinely observed.
While serving as bishops, St. Irenaeus, Pope St. Victor I, and St. Athanasius all appear to have written about Lent. The majority of people concur that "by the end of the fourth century, the 40-day season of Lent existed, and that prayer and fasting constituted its principal spiritual exercises."
Is There Fasting on Ash Wednesday?
The specific guidelines and customs of Lent have evolved over time. Fasting regulations were stringent in the early years, as they are currently in Eastern churches. Meat, fish, eggs, and butter were not allowed for the one permitted meal per day, which was in the evening.
The consumption of wine, oil, and dairy items is likewise prohibited by the Eastern church. These fasting regulations have progressively become laxer in the West. Following the end of World War II, only Ash Wednesday and Good Friday are currently observed as Lenten fast days among Roman Catholics.
A Prayer for Ash Wednesday
Lord, Holy One, have mercy on us. We confess our sins to you. We have fallen short of your glory and without your mercy and grace, we would be dust. We repent now. Lord, as we enter this Lenten season, be near us. Help us, by your Holy Spirit, to feel the proper conviction and repentance for our sin. Help us, by your Spirit, to have the strength to overcome the enemy.

Thank you, Lord, that Easter is coming! Death has no sting, no victory, because of Jesus! Glory and honor and praise to His name! Thank you for rescuing us. Help us keep the weight and the joy of this season in our hearts as we move through the next several weeks. Help us bear the good fruit of your Spirit.

Thank you that the ashes on our forehead do not symbolize our ultimate reality. From dust, we might have been formed, but our bodies, our spirits, ourselves, await beautiful redemption and the restoration of all things. Help us long and look forward to that day, and let it come quickly, Lord Jesus. Amen. 
Please visit Leedaily.com for more updates.