Emme and Max, the twins who are Jennifer Lopez's children, turned 15 today, and their mother shared a personal glimpse into their family life with her many fans.
With Fifteen (Taylor's Version) by Taylor Swift playing in the background, Lopez posted an Instagram Reel with clips from Emme and Max's whole lives. Lopez and her ex-husband Marc Anthony (Who is his wife now) are parents to her twins.
Happy birthday to my beautiful, brilliant coconuts," Lopez wrote. "I am so proud of you both in every single way. You bring so much joy and happiness to my heart and soul. I love you beyond forever HAPPY BIRTHDAY #Twins
In a December Vogue interview, Lopez discussed how becoming a mother altered her and the qualities she values in a partner.
I just didn't understand what it was to care for myself, to not put somebody else's feelings and needs—and your need for them to love you—in front of taking care of yourself," she started. "You turn yourself into a pretzel for people and think that that's a noble thing, to put yourself second. And it's not. Those patterns become deep patterns that you carry with you, and then at a certain point you go, Wait, this doesn't feel good. Why am I never happy? I really felt that way for a long time. And finally I was just like, Ugh! It's time to figure me out because I need to be good for these babies. And even from there, with all the willingness I had, it took years and years to really put the pieces together, like, Oh, this thing I do because of this, that thing I do because that happened to me at this age.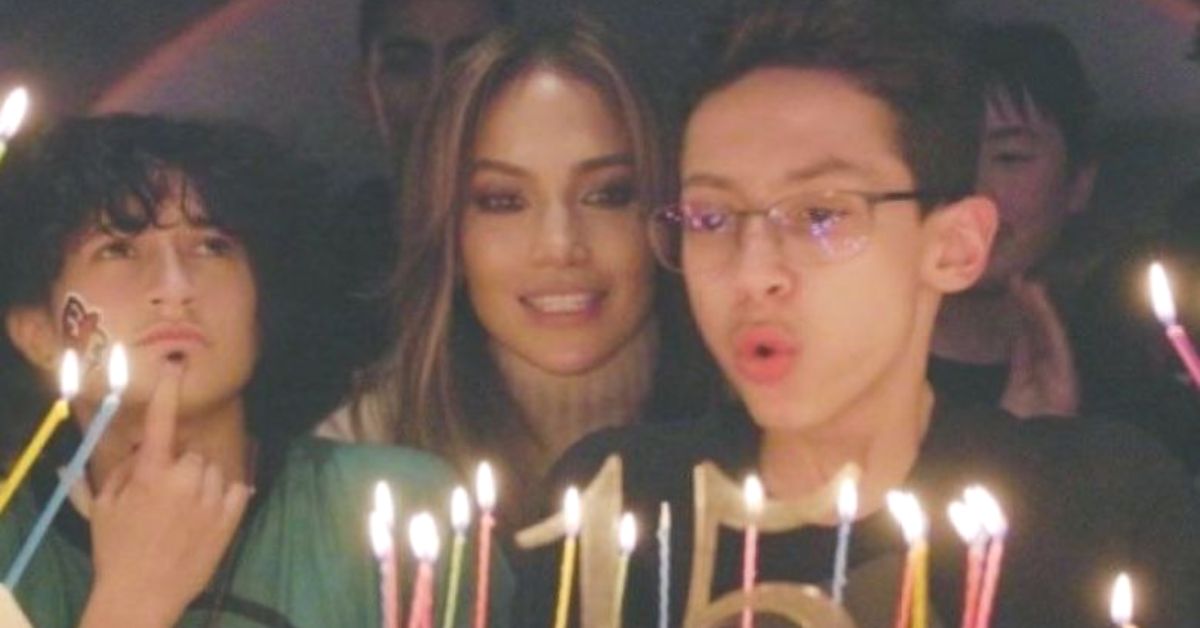 "This generation is beautifully informed, involved, and bold, and they will call bullshit on something fairly rapidly," she said in reference to her children and their peers.
I want my children to advocate for themselves and the causes they find important. I want the little females all across the world to scream. Make noise! Say it when it is incorrect. Be not afraid.
Have a look at some of the latest trending articles: