According to Orange County Sheriff John Mina, three individuals were killed in shootings on Wednesday, including a 9-year-old girl and a television reporter who was in a neighborhood in Central Florida covering a homicide that had happened earlier in the day.
According to Mina, a woman had been shot to death when police were first summoned to the site on Haleigh Street this morning. Afterward, they received 911 reports regarding a second shooting there and a third incident close.
"On Hialeah street deputies located two men who had been shot in or near a vehicle. They are a (Spectrum) News 13 reporter and photographer who were on the scene to cover the homicide from this morning," Mina said.
The sheriff stated that a mother and her 9-year-old daughter were also shot inside their home on neighboring Harrington Street. According to Mina, the 9-year-old girl died as a result of her wounds.
Here are the articles which are the same as the Florida news:
The sheriff said, "The patients were taken to local hospitals, and regrettably, one of the News 13 staff members has gone." A statement on Spectrum News' website Wednesday night said the news outlet was not currently releasing the names of the crew members involved.
According to Mina, authorities seized the suspect in connection with both the afternoon shootings and the murder that took place earlier in the day. He was recognized as 19-year-old Keith Moses.
"He's eventually going to be charged with the murder this morning and then the four shootings this afternoon, definitely murder on the news reporter," Mina said.
At a nearby hospital, the mother of the girl and the photographer were reportedly both in severe condition. Moses, according to the sheriff, has a criminal record that includes burglaries, grand theft, aggravated battery with a deadly weapon, and firearms offenses.
Moses wasn't giving detectives much information, according to Mina, and it was unclear whether the TV crew had been targeted. It was also unknown why Moses had entered the woman and child's home.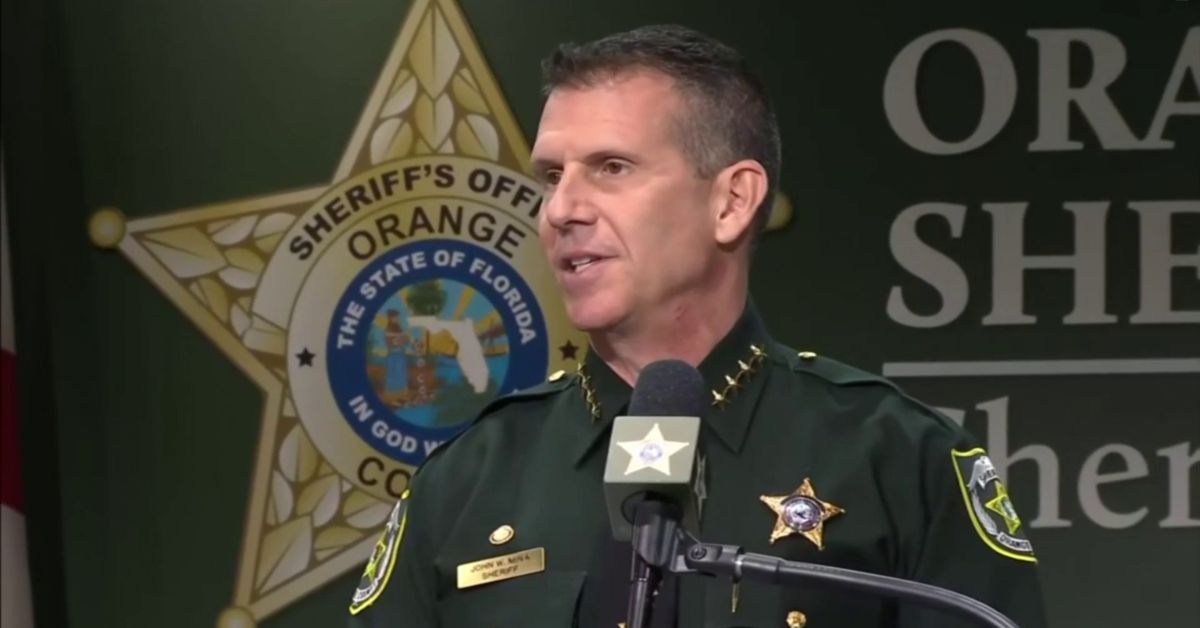 In front of a room full of reporters, Mina said, "I want to realize what a horrific day this has been for our community and our media partners." "I work closely with all of you, know many of you, and am aware of the incredibly difficult work you perform as well as the vital service.
You do for law enforcement and our community. No one in our community should experience gun violence, not a mother, not a child under the age of nine, and most definitely not news journalists.
According to Mina, none of the shootings had a clear purpose at this time. The parent company of Spectrum News 13, Charter Communications, issued the following statement in response to the shooting on Wednesday night:
"We are deeply saddened by the loss of our colleague and the other lives senselessly taken today. Our thoughts are with our employee's family, friends and co-workers during this very difficult time. We remain hopeful that our other colleague who was injured makes a full recovery. This is a terrible tragedy for the Orlando community."
This is 19-year-old Keith Melvin Moses, the suspect in a series of shootings today that left three dead, in OCSO custody. This is a sad day for our community. Three were murdered today, including a woman in her 20s, a 9-year-old girl and a @MyNews13 employee. pic.twitter.com/DXXkxzRHl5

— Orange County Sheriff's Office (@OrangeCoSheriff) February 23, 2023