Outer Banks is a popular Netflix series that follows a group of teenagers called the Pogues as they search for treasure and navigate the treacherous waters of the Outer Banks in North Carolina. One of the main storylines of the show is the relationship between John B and Sarah Cameron.
Fans of the show have been eagerly anticipating the release of Season 3 and wondering whether John B and Sarah break up. In this article, we will explore the question, "Do John B and Sarah break up in Season 3?" and look at some of the evidence for and against this claim.
Do John B and Sarah Break Up in Season 3?
In Outer Banks season 3, Sarah and John B do, regrettably, split up. Fortunately, their separation will not last long. Sarah tries to turn to the other Pogues after essentially being abandoned by John B, but they are not available. After that, she begins to hang out with her ex-boyfriend Topper (Austin North), who welcomes her.
Topper and Sarah spent the night together, sharing kisses and dozing off on the sand. Yet Sarah discovers her error the following morning. She tells John B what she did the next time she sees him, and he is understandably furious. She feels alone once more as he breaks up their relationship. One evening, John B punches Topper in the face and beats him up during their violent altercation.
OBX posted on Instagram with the caption: "gonna tell my kids this was Romeo and Juliet"
You may also check other celebrity love life here:
Do Sarah and John B Get Back Together in Outer Banks Season 3?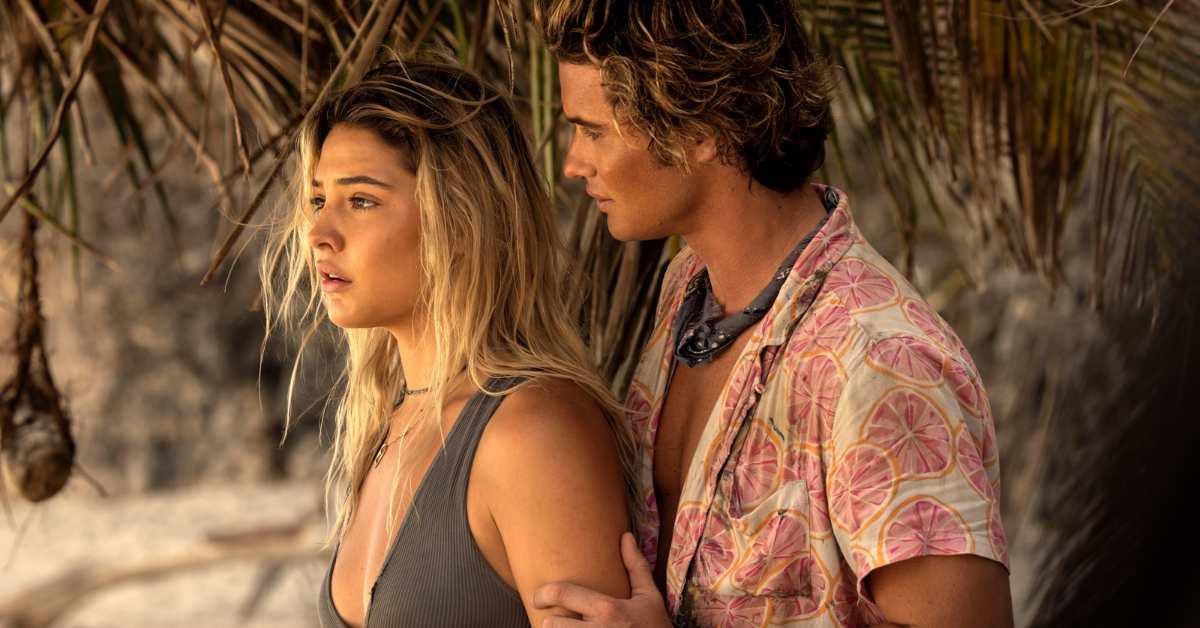 John B and Sarah do reunite soon after the major argument. John B is taken into custody after Topper decides to accuse him. Sarah promises Topper she will testify in court against John B but ultimately decides against it. Instead, she persuades Topper to withdraw the charges for the time being by stating that John B simply needs an extra day to go look for his dad (who has once again vanished).
After John B learns that Sarah was the one who saved him from problems, they reconcile. Sarah once again demonstrates her ride-or-die nature when she suggests she can assist him in traveling to South America to locate Big John. Unfortunately, Big John and Ward pass away in the Outer Banks season 3 finale, further straining the union of John B and Sarah.
Nonetheless, I believe they could become closer as a result of their awful trauma-filled friendship. There will definitely be a fourth season of Outer Banks when it airs, and John B. and Sarah will undoubtedly still be together.
Are Outer Banks Stars Still Dating?
Chase Stokes and Madelyn Cline no longer have a relationship in real life despite acting as lovers on Outer Banks. The couple, who play cherished couple John B and Sarah Cameron on the popular Netflix series (Watch Outer banks on Netflix), have broken up after more than a year of dating, a source confirms to E! News.
You may also check other celebrity love life here:
Does John B Marry Sarah?
Sarah and John B are married, but according to "Outer Banks" actor Madelyn Cline, they are still getting to know one another. If there were an Outer Banks season 3, according to Cline, it would be great to watch John B. and Sarah genuinely come to know one another "in a very true way" following their "wedding."
What Happens to Sarah in Outer Banks?
So in a way, Sarah did pass away during the second season of Netflix's Outer Banks. But with John's help, she almost managed to regain consciousness. Despite the fact that their lives were always in danger, neither member of the pair died by the end of the series.