"Outer Banks" is a popular teen drama series that premiered on Netflix in 2020. The show follows a group of teenagers known as the "Pogues" as they search for treasure and navigate through the challenges of living in the Outer Banks of North Carolina.
Two of the main characters of the show are Pope and Cleo, played by actors Jonathan Daviss and Carlacia Grant, respectively. Pope and Cleo are two of the newer characters on the show, but they quickly become fan favorites as their stories unfold.
As the show progresses, viewers become invested in the relationship between Pope and Cleo, and there is a great deal of speculation and anticipation surrounding the question of whether or not they will end up together. This question has left fans on the edge of their seats and eager to find out what happens next.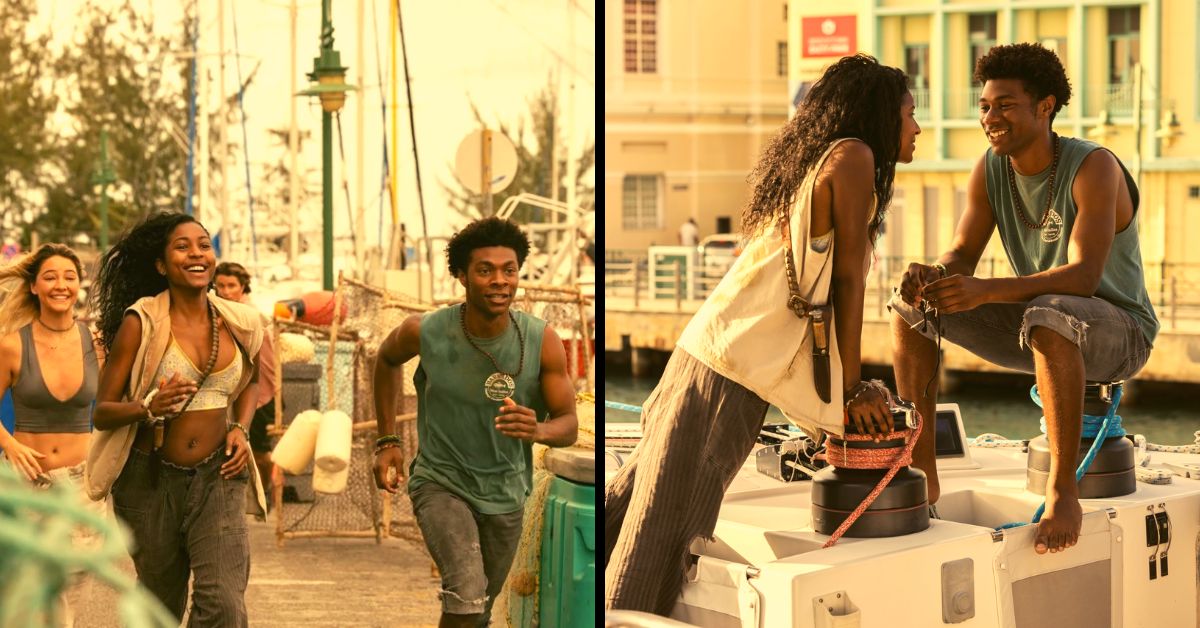 You Can't Miss These Hidden Gems if you love Outer Banks:
Do Pope and Cleo Get Together in Outer Banks Season 3?
Early in the season, Pope overhears JJ and Kiara flirting, and it is soon apparent that he is still hurt over their hookup in season 2. As Cleo learns of the scenario, we eventually see the two of them come together over their prior romantic misfortunes. The two decide to start the No Love Club, essentially forbidding romances, after bonding over their lack of luck in love.
Although the two make a vow to avoid romance and commitment at the start of the season, their friendship and bond deepen as a result of the numerous interactions they have. They appear to have a friendship-only relationship for the majority of the season. Yet in the season finale, despite everything going on around them, the couple finally acts on their underlying sentiments and shares a tender kiss.
After making the decision to dissolve the No Love Club, they share an even more intense kiss that seems to confirm their status as a couple. There is an 18-month time leap at the end of the season, so we are unsure if Pope and Cleo are still together.
We're hoping to see more of the couple in the show's previously confirmed fourth season, but it seems reasonable to assume that they will still be together when the season ends. Outer Banks season 3 is currently available on Netflix.
Outer Banks Season 3 is now streaming! pic.twitter.com/3MZWgnN6Cp

— Netflix (@netflix) February 23, 2023
Frequently Asked Questions
Do kiara and JJ get together?
One thing that is clear is that Shannon Burke, Jonas Pate, and Josh Pate, the people who made Outer Banks, listen to their audience. Fans have wanted Kiara (Madison Bailey) and JJ (Rudy Pankow) to get together for a long time, and in Season 3, they finally do.
Who does Pope get with in Outer Banks?
Kiara and Pope are best friends and both are in a group of close friends called "The Pogues." They seem to have a good friendship, which led to a romantic room in the end.
Do Cleo and Pope meet?
On the Coastal Venture, The Pogues would again be a part of Cleo's life. As she met Pope, the two of them fought for a few minutes until Pope brought up John B. Cleo would help the Pogues get The Cross and save Sarah Cameron on their Mission.