Netflix enthusiasts, the time has arrived! The third season of the addictive teen drama Outer Banks has finally arrived, and fans have undoubtedly stayed up late to begin binge-watching.
The eagerly awaited season returned to the OBX and the Pogue Life in the early hours of February 23. The Pogues are still living independently in Poguelandia following the events of season 2, but they finally have to return to reality.
Big John (Charles Halford), the father of John B (Chase Stokes), returns in Outer Banks season 3 along with a new treasure hunt and fresh dangers. Of all, this show isn't all action and adventure.
Also included is romance! And this time around, John B. and Sarah (Madelyn Cline) aren't the only ones experiencing feelings of emotion.
Here are the articles which are the same as the seasons and shows:
Outer Banks Season 3 Spoilers Follow
It's quite clear from watching the first two seasons of Outer Banks that JJ (Rudy Pankow) feels something for Kiara (Madison Bailey). Nonetheless, Pope (Jonathan Daviss) shares this opinion, and even John B and Kiara shared a brief moment early on.
It goes without saying that JJ's condition is challenging. Yet JJ and Kiara experience some highs and lows in Outer Banks season 3, which thankfully comes to a happy conclusion. Yet, it takes them a while to arrive.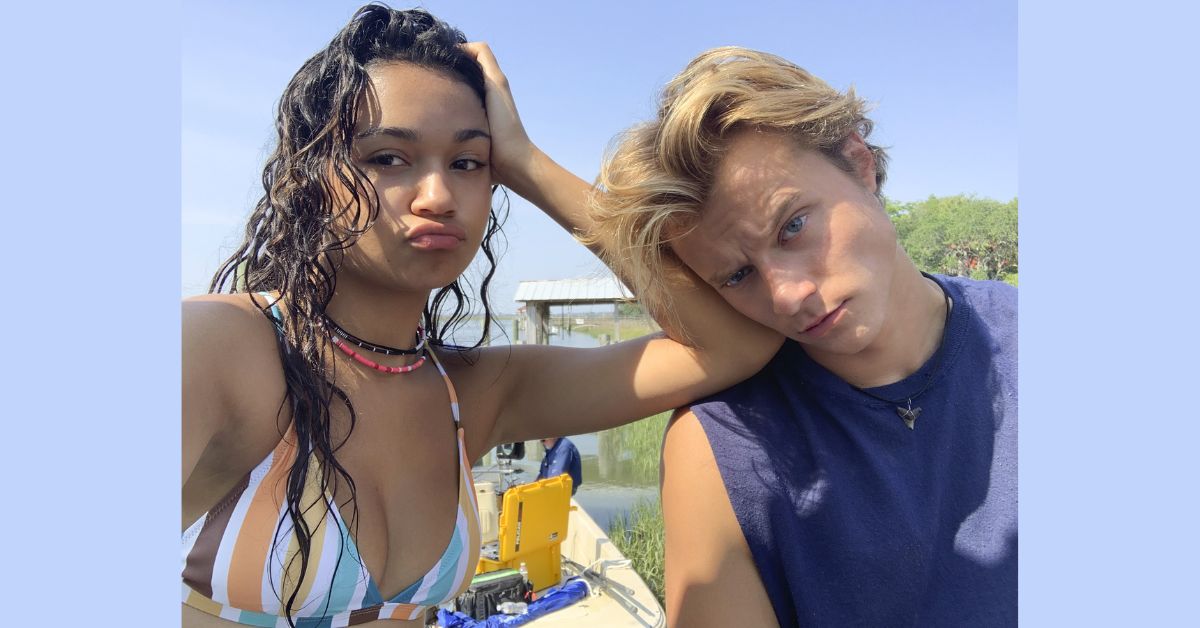 Given that Kiara's parents are kooks, they cannot relate to her way of life and are undoubtedly against her pals, especially JJ. In season 3, JJ steals from Kiara's father, which puts her in even more trouble.
Her parents ultimately decide to send her away to Kitty Hawk, a wilderness programme for children with behavioural problems. This occurs at a pivotal moment as the remaining Pogues travel to South America in search of Big John. After JJ makes the decision to go save Kiara from Kitty Hawk, their friendship starts to develop.
Do Kie and JJ Get Together or End Up in Outer Banks Season 3?
Fans have been waiting so long for Kiara and JJ to get together, and it does happen in Outer Banks season 3! Kiara tells JJ that she loves him after he apologises for robbing her father during the middle of the night when he breaks into Kitty Hawk.
The other people laugh in amusement as he replies and they share a kiss. They are reunited with the other Pogues when JJ sneaks Kiara out of the place.
Also, you can get various season shows by clicking on the following links:
At the conclusion of Outer Banks season 3, there is an 18-month flash forward in which we see the Pogues being praised for discovering the wealth. The fact that the group appears content in the OBX (Instagram) leads us to believe that JJ and Kiara are still together.
Let's hope Kiara and JJ continue to be a couple in Outer Banks season 4 now that they have finally gotten together! Another episode of the series has been added to Netflix's schedule, but its release date is currently unknown. Now available for streaming are all 10 episodes of Outer Banks season 3.
Please forward this post and encourage your friends and family to visit Leedaily's Twitter for the latest update.