The Strays is one of the newest movies to show up on Netflix, and it has a very interesting ending. The scary psychological thriller, which was based on a true story, kept us on the edge of our seats the whole time. But if you just finished it, you might still have some questions about it. Here's a look at how The Strays ends.
Cheryl, played by Ashley Madekwe, is living a pretty miserable life in London when the movie starts. She packs up and decides to leave her life behind. We then jump ahead a few years to find Cheryl living a completely different life under the name Neve. She is married and has two kids. She is the deputy head of a private school in the area and lives in the suburbs.
But soon after a Black man and woman, played by Jorden Myrie and Bukky Bakray, move into town, she starts to feel scared and paranoid.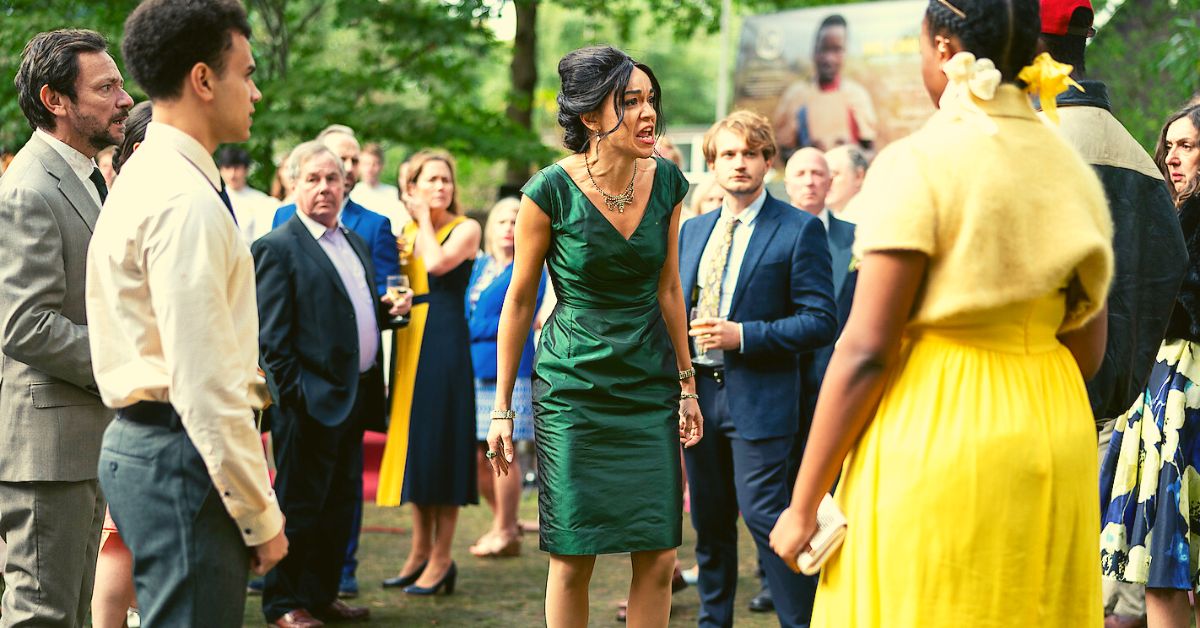 Enjoy the Exciting Endings of These Movies:
The Strays Ending Explained
After worrying that these two people are following her, we find out at her school's charity gala that these two mysterious strangers aren't really strangers at all. They are, in fact, her kids. Neve tells her new family why she had to leave her children with their abusive father when she ran away.
Her oldest daughter thinks that Neve will let them stay with her new family, but their mother tries to make things right by giving £20,000 to Carl and Dione, who are her two oldest children. She decides she's done enough, so she tells her new family that her other kids have moved back to London. But the last part of the movie shows that it's time for a family get-together!
Carl and Dione break into Neve's house in the end and take the family hostage. Carl and Dione insist on celebrating Dione's birthday with the whole extended family by playing a board game and ordering Chinese food. This quickly turns into a very tense situation.
Things get worse when Carl threatens Ian, Neve's husband, with a machete and forces him to bench too much weight in the home gym. Ian dies because of the force of the weight. When their takeout order rings the doorbell, Neve tells the driver to wait so she can tip him. When she sees a chance to get away, she takes her purse and sneaks out the front door.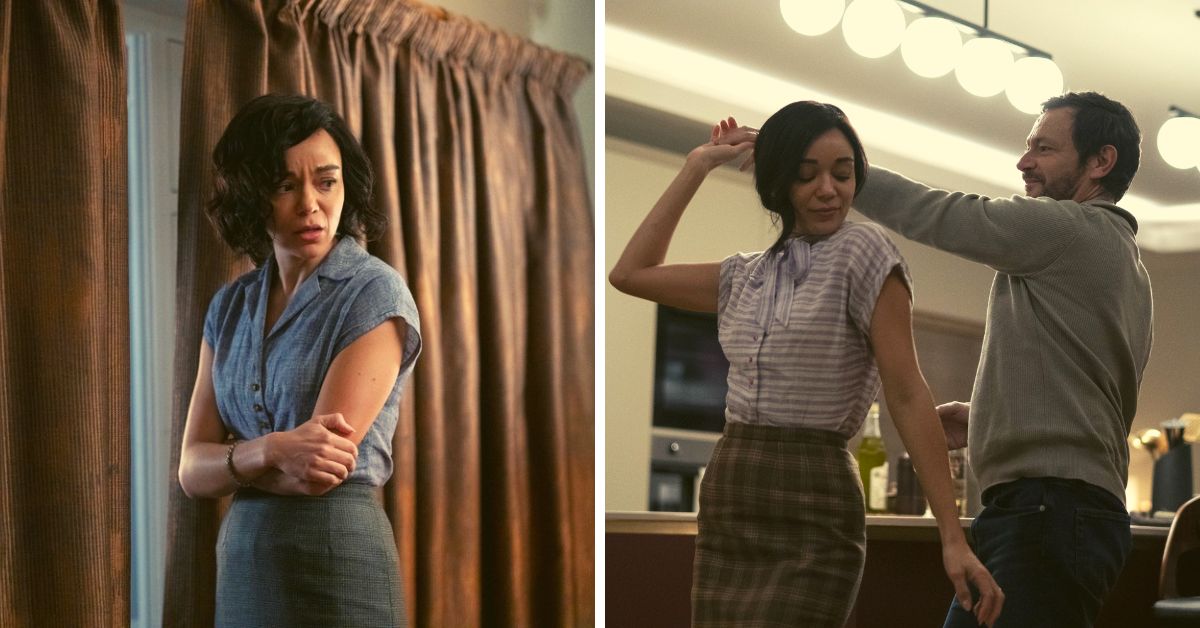 But before she does that, Neve looks at herself in the mirror, just like she did at the beginning of the movie before she left her old life. As Carl comes out of the gym, only Neve's kids are left in the house, and they can hear the roar of a motorbike driving away in the distance.
The end of The Strays is just like the beginning: Neve runs away and leaves all four of her children behind, leaving them again without a mother. Everyone in the story is now a stray, from Neve's four kids to Neve herself, who doesn't feel at home anywhere and has no home or family.
Madekwe told Digital Spy that the scenes with the mirrors weren't in the first script. "I think it's a useful addition. You can look at a piece like this and think, "Okay, how can we make this better?" I think showing a bit of the backstory is one way to do that "she told.
"So what came first was the final act and the pausing looking in the mirror and that just came organically from the exit. I exited and I looked and Nat was like: 'I love it, let's do it every time'. When we shot the additional scene, it was added to that. It's a good moment for the character I think, she's confronting herself."
Oh, this is so good.
You can now watch The Strays on Netflix.
Don't miss out on the latest news from leedaily.com – come back for more seasons updates!