Thomas H. Lee, a multimillionaire financier who oversaw some of the most lucrative transactions in the early years of the private equity sector in the 1980s and 1990s, passed away at the age of 78.
In 1974, Lee established Thomas H Lee Partners, a boutique investment firm that pioneered the early art of leveraged buyouts.
By the middle of the 1990s, following a string of lucrative transactions highlighted by the acquisition of Snapple, the firm had grown to become one of the largest in the sector.
By the middle of the 2000s, Lee was one of the wealthiest private equity investors in the US, and his Boston-based company, which managed more than $12 billion in assets, was among the largest in the sector.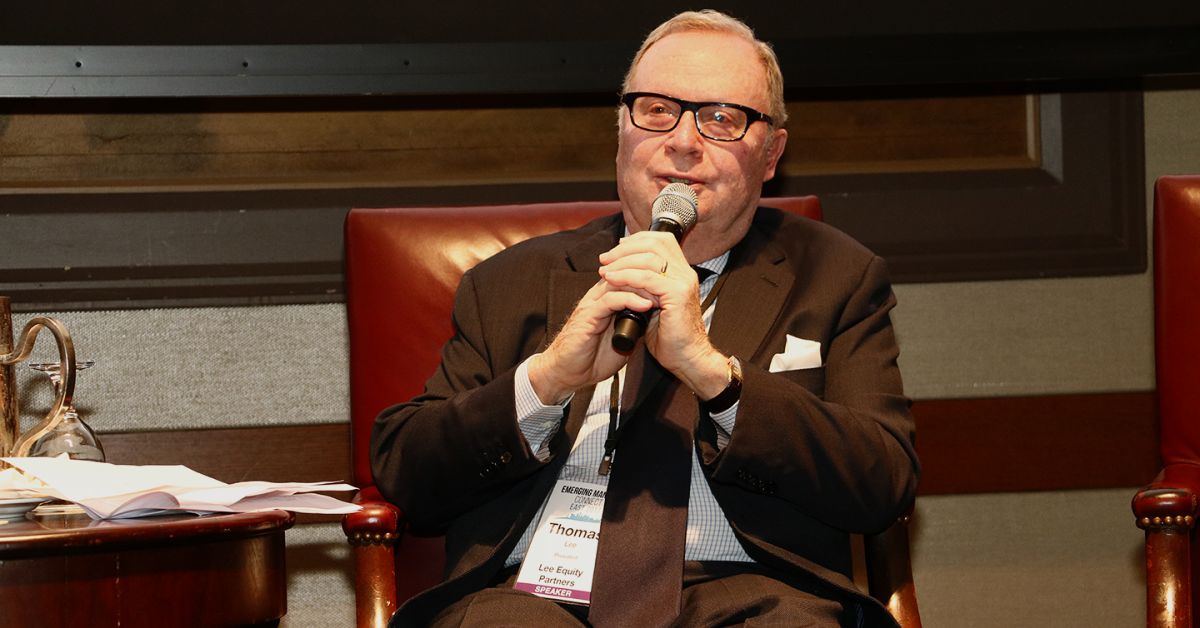 Lee was also a prolific dealmaker during a wave of large takeovers, including those of Dunkin' Brands and Nielsen Media Research.
Lee founded Lee Equity Partners, a New York-based private equity firm that specializes in midsized buyouts, in late 2005 after leaving his eponymous business, which is now known as THL.
He most recently served as the firm's chair. The organization oversees a portfolio of private holdings in the financial services, healthcare, and business services industries totaling $3 billion in the capital.
Forbes estimates that at the time of his passing, his net worth was $2 billion. "We are profoundly saddened by the unexpected passing of our good friend and former partner, Thomas H Lee," THL said in a press release late on Thursday.
"Tom was an iconic figure in private equity. He helped pioneer an industry and mentored generations of young professionals who followed in his footsteps."
Lee, who was up in the Boston region and is the son of a senior executive at the former manufacturer of Clark's brand shoes, Shoe Corporation of America, graduated from Harvard College in 1965 before working as a securities analyst for LF Rothschild.
He began his career as a director of technology lending at First National Bank of Boston in the late 1960s and early 1970s before establishing his own company that specialized in corporate buyouts, which were at the time referred to as "bootstrapped" deals because they made extensive use of debt financing to acquire companies.
You may also check:
Following his commercial success in the 1980s and 1990s, Lee rose to prominence as a philanthropist and ardent art collector.
He served as a trustee for cultural organizations including the Lincoln Center, the Museum of Modern Art, the Whitney Museum of American Art, and the Museum of Jewish Heritage.
He was also a generous donor to numerous organizations, including his alma mater Harvard University, Brandeis University, and the Cardozo School of Law at Yeshiva University.
"The family is extremely saddened by Tom's death," said Mike Sitrick, a spokesperson and family friend. "Our hearts are broken. We ask that our privacy be respected and that we be allowed to grieve."
Dan Primack tweeted on Twitter: "Letter from Lee Equity Partners to its limited partners, on the death of firm founder Thomas H. Lee."
Letter from Lee Equity Partners to its limited partners, on the death of firm founder Thomas H. Lee. pic.twitter.com/zEA6Eq7Dy7

— Dan Primack (@danprimack) February 24, 2023
If you want to know more, bookmark Leedaily.com and check back regularly.