Just a few months after the birth of their second baby, "1000-Lb Sisters" star Amy Slaton and Micheal Halterman reportedly called it quits. According to rumors, there have been problems between the two, and Amy plans to leave her husband soon. Sarah and Michael have two kids together, Gage, 2, and Glenn, who is only 7 months old.
According to reports, Amy has also moved in with her sister Tammy Slaton after leaving their family home with her sons. Tammy recently got married and left the rehab center where she was residing while undergoing therapy. Although the couple has been having problems for a while, they haven't made any official separation announcements.
Amy and Michael Divorce: Why is Amy Slaton leaving Michael Halterman?
The '1000-Lb Sisters' star Amy Slaton Halterman and her husband, Michael Halterman, with whom she has two young sons, allegedly split up, according to a report in The Sun on Monday. Amy lives with Michael in a joint residence and has already moved out and will soon file for divorce. Since the beginning of the year, the couple's relationship has been rocky, and it appears that the reality star is considering filing for divorce because of the seriousness of the issues.
According to a reliable insider, the major problem between Amy and Michael is that "Amy claims Michael is lazy and has been envious of her care towards the kids." However, Michael has been unhelpful and lax after the birth of their second son, which has generated some conflict between the pair.
Check out the articles given below to read more about the divorce of various stars:
Amy Slaton's Frustration With Michael in the Latest Episode
In a recent episode, the show's viewers got a glimpse of Amy's issues with Michael. Amy has been looking to her husband for assistance as she manages to raise two small children and family concerns. Yet, despite requests, Michael has not been providing much assistance or support for his wife or children, and Amy is growing impatient.
Amy returned home in the episode that came after Glenn was born. Amy is left in charge of Gage and Glenn at a Barbeque while Michael eats. Amy is annoyed that Michael isn't there to assist her with the kids as she is still recuperating from a C-section.
Afterward, in front of the cameras, Amy acknowledges that Michael only plays video games at home and doesn't assist with any household duties. "Daddy isn't doing anything. In the episode, Amy noted, "There are moments when I feel like I have three kids. Michael and Amy have not yet made any official remarks on the rumors of their breakup.
When Did '1000 Lb? Sisters' Stars Amy and Michael Get Married?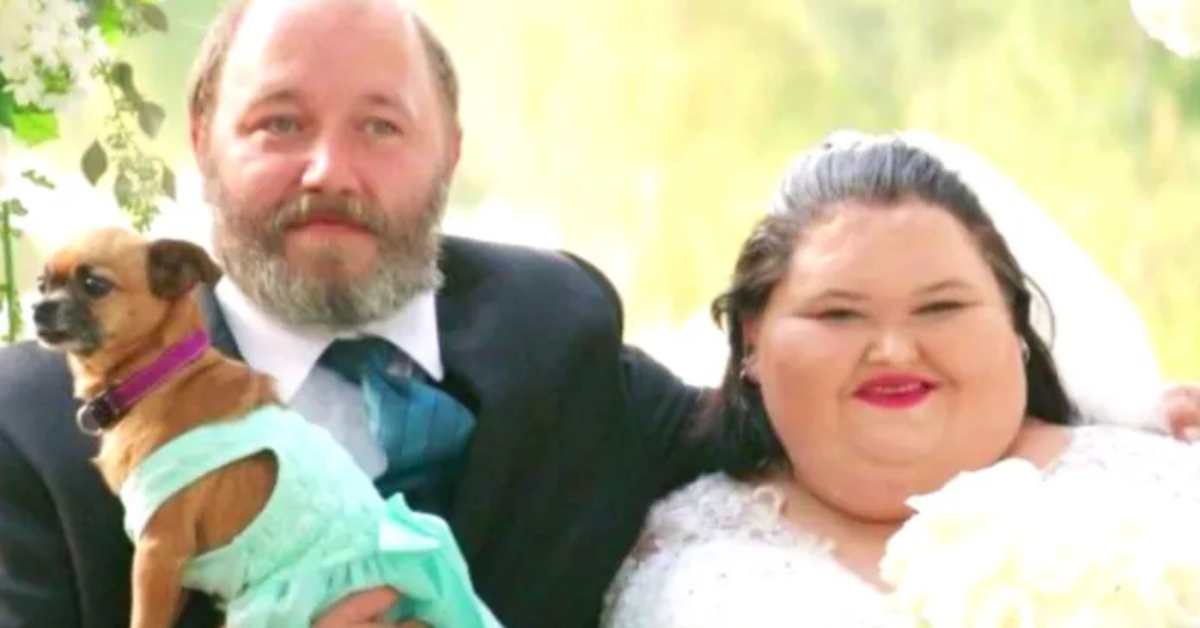 When Amy was a teenager, she met the mill owner at high school. However, the couple didn't get married until a ceremony in Nashville, Tennessee, on March 15, 2019. Michael, my husband, meant the world to me. Despite being newlyweds, the YouTube sensation and Michael have been dating for four years as of January 2020, when the show's premiere aired. "I have nothing to hide from him. Michael is also very supportive of my efforts to assist Tammy.
Ami shared a post on Instagram with the caption: "Just wanted to take the time out and wish my wonderful husband a very happy wedding anniversary. I love you so much!!!"
View this post on Instagram
Did Amy and Michael Have Kids?
In November 2020, Amy and Michael welcomed their baby, Gage. The reality TV couple made their second child's impending arrival public in January 2022. The TLC star said at the time, "Gage is going to be a big brother in July 2022," and included a picture of her oldest child sporting an "I'm going to be a big brother 2022" onesie. On July 8, 2022, Amy gave birth to boy Glenn, the second child.
You can also check out these latest updates:
Are Amy and Michael Still Together?
Even though the couple's prenatal journey for baby number two is now being shown onscreen, it would appear that the couple has ended their relationship for good.
If you want to check out more updates relating to celebrities, then you can bookmark our site leedaily.com