More than 20 years have passed since Lil Wayne last ate fast food. The rapper talked about his healthy eating habits and admitted that, since he's had a personal chef since he was 19, he hasn't eaten in 20 years. In fact, he can't even recall what a McDonald's meal smells like.
The musician said in a conversation with Apple Music 1's Zane Lowe:
"When I was 19, I moved to Miami. My mother is a chef, and she was thrilled about the relocation since New Orleans is wild. She urged me to hire a personal chef as one of her top priorities. So from the age of 19 to now, I've always had a personal chef. I haven't eaten any fast food forever. I don't know what McDonald's smell like."
Here are some articles related to Lil Wyne's Life:
Lil Wayne Mourns 'Uncle Bob' Former Cop Who Saved His Life After Suicide Attempt
Lil Wayne joked: "The only gyms I know are Jim Jones." He also stated he doesn't follow a workout routine. "I'm not able to lift weights. I don't work out at all." The rapper stressed that other musicians are his constant sources of inspiration and that he is content to follow new paths throughout the interview when talking about his position in the music business.
He explained: "There is a point where you look around and you're like I'm not even sure if anyone's coming down this road with me. Any direction I go into, it's always inspired. "Therefore I never feel alone because I always have the inspiration. Inspiration grows and I work with people that love to see growth. I'm fortunate to have these people around me. The last tour I got off was with Blink-182. At the end of the day I find myself at the country music awards and doing tours with Blink 182. There's not a lot of rappers in this position who can say they've done that. I stand alone on that mountain."
Here is a recent Tweet by @LilTunechi, in which he wrote "Sometimes I smile to hide the miles of my road traveled "Kant Nobody" video OUT NOW ft. @DMX and @THEREALSWIZZZ": 
Sometimes I smile to hide the miles of my road traveled 🤙🏾

"Kant Nobody" video OUT NOW ft. @DMX and @THEREALSWIZZZ https://t.co/QBVjTlx8xr pic.twitter.com/Z0neraKQuD

— Lil Wayne WEEZY F (@LilTunechi) February 24, 2023
Who is Lil Wyne?
Lil Wayne is the stage name of Dwayne Michael Carter Jr., an American rapper, singer, songwriter, and record executive. His career began in 1995 when, at the age of 12, rapper Birdman signed him to Cash Money Records, making him the label's youngest artist.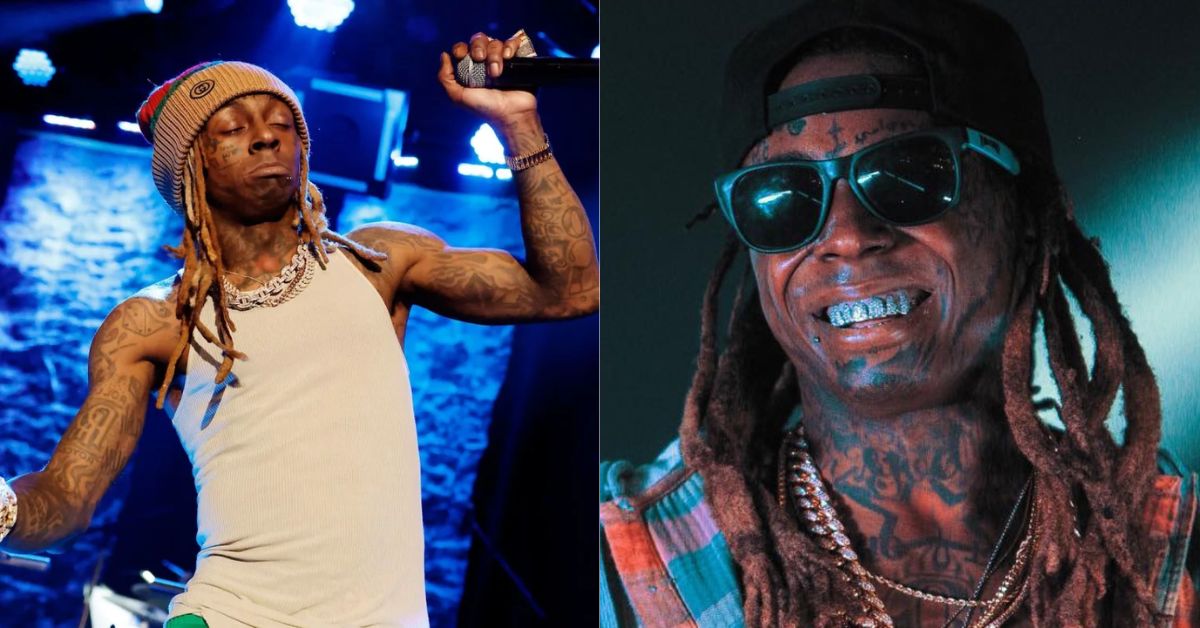 Wayne became the face of Cash Money Records from that point on until June 2018, when he parted ways with the business. He has frequently been referred to as one of the best rappers of all time and is regarded by XXL as one of the most influential hip-hop musicians of his generation.
Early Life of Lil Wayne
Dwayne Michael Carter Jr. was born on September 27, 1982, and lived his early years in Uptown New Orleans, Louisiana's 17th Ward's underprivileged Hollygrove area. At the age of 19, his chef mother gave birth to him.
When he was two years old, his parents got divorced, and his father abandoned the family for good. Carter stated to CBS interviewer Katie Couric why he chose the name Wayne rather than his given name "I dropped the D because I'm a junior, my father is alive, and he has never been or is now not a part of my life. I would rather be Wayne than Dwayne, for that reason."
"The Lil Wayne hasn't eaten junk food in 20 years", Tweeted by @BANGShowbiz on Twitter:
Lil Wayne hasn't eaten junk food in 20 years #LilWayne #JunkFood #Rapper #LifeStyle pic.twitter.com/sRVkZTgBAO

— BANG Showbiz (@BANGShowbiz) February 27, 2023
Carter responded, "He knows now," when asked if his father was aware of this. Carter has declared that Reginald "Rabbit" McDonald, his deceased stepfather, is his real father. Carter honors McDonald with a tattoo.
You can also check out articles related to Lil Wayne:
Lil Wayne, aka the "Hot Boy," Turns 39 
Lil Wayne's Private life
Four kids are born to Carter. His high school sweetheart Toya Johnson gave birth to his first kid, a daughter named Reginae, on November 29, 1998, when he was just 16 years old. Later, on February 14th, 2004, they wed and divorced in 2006.
Online reports started spreading in August 2008 that Carter's daughter had perished in a vehicle crash, which nevertheless he swiftly cleared up as incorrect saying "Permit me to put any rumors or conjectures to rest and let you know that my daughter is well and alive, surrounded by loving family members. Reginae and no other member of my family has ever been in an automobile accident, thus the rumors are entirely incorrect and unjustified."
Follow us on Leedaily's Twitter handle to receive the most recent updates and news as it happens.