The name of Ed Sheeran's sixth studio album is deducted, which is how it is pronounced.
Sheeran wrote and recorded the album's 14 tracks with Aaron Dessner, a member of the US alt-rock band the National who also played a significant creative role in Taylor Swift's Folklore and Evermore.
This album is the fifth and last in Sheeran's series of albums with mathematical symbols as the album titles. Its official release date is May 5.
Ed Sheeran Officially Announce on Twitter:
Subtract will be released on 5th May 2023 💛 ✨

LIKE this Tweet to receive news and reminders about the new album. pic.twitter.com/aFLPfazcpZ

— Ed Sheeran HQ (@edsheeran) March 1, 2023
A press release promises songs ranging from "pared back, folk-leaning textures to louder, full-band/orchestral arrangements," billing it as a return to traditional singer-songwriter performance after the polished pop of much of Sheeran's discography.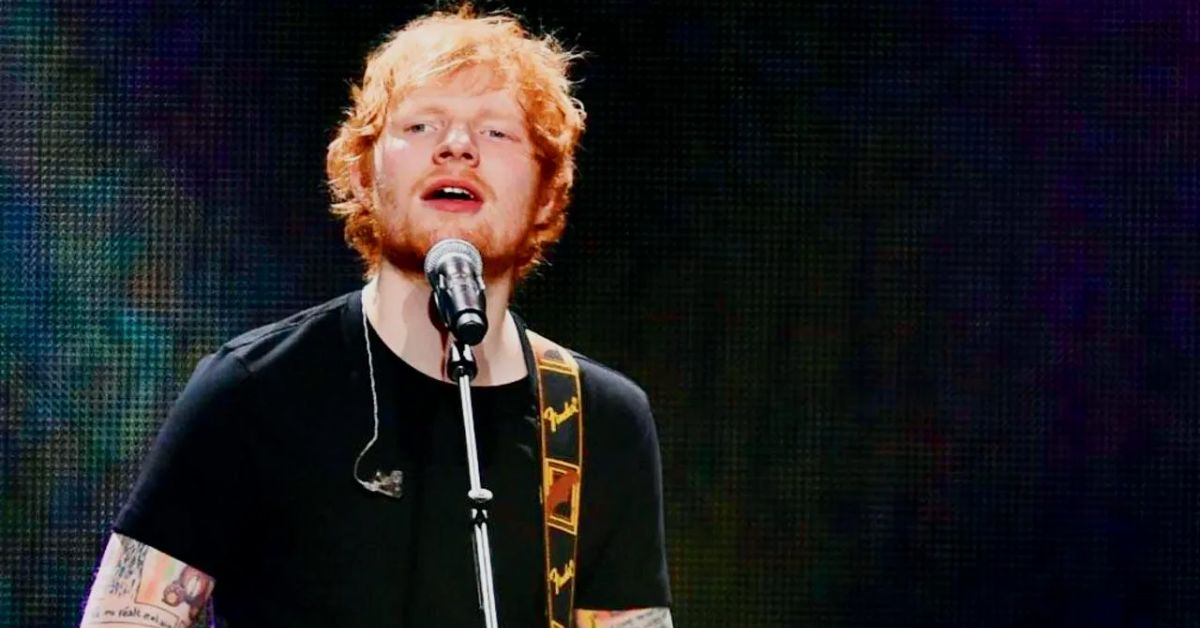 Following a series of incidents in his personal life in early 2022, Sheeran stated he had abandoned ten years of work — (originally planned as a strictly acoustic album) that had produced hundreds of songs.
"In just over a week, I replaced a decade's worth of work with my deepest darkest thoughts," he said.
These incidents included the diagnosis of "a tumor with no route to treatment until after the birth" for his expectant wife, the passing of Jamal Edwards, his "best friend… a brother to me," the music businessman whose platform SBTV helped launch Sheeran's career, and the plagiarism trial he eventually won in April 2022, when he had been accused of ripping off another song for his hit Shape of You.
"I was spiraling through fear, depression, and anxiety," Sheeran said. "For the first time I'm not trying to craft an album people will like, I'm merely putting something out that's honest and true to where I am in my adult life."
Also, two brand-new photographs of Sheeran by photographer Annie Leibovitz are included with the album announcement.
–  follows 2021's =, which, like all but one of his prior albums, debuted at No. 1 in both the UK and the US. Shivers and Bad Habits, two of its songs, both peaked at the top of the UK charts, and The Joker and the Queen, a duet with Taylor Swift, peaked at No. 2.
Following the album's release, Sheeran has appeared on a diverse range of songs by artists from all over the world, including Burna Boy of Nigeria, J Balvin of Colombia, Paulo Londra of Argentina, and Ishawna of Jamaica.
Read more:
Bam Bam, a collaboration with the Cuban-American singer Camila Cabello, peaked at No. 10 in the UK, and Fireboy DML's remix of the song Peru peaked at No. 2 and went double platinum in the UK.
In 2021, he also achieved a No. 1 with his joyful Merry Christmas collaboration with Elton John, and he made an appearance with Ladbaby on that year's Christmas No. 1.
More recently, he recorded F64, a freestyle dedicated to Edwards, and Celestial, a song that can be heard in the video games Pokémon Scarlet and Violet.
While on tour in Australia, Sheeran will perform at Melbourne Cricket Ground on Friday, March 3, drawing 107,000 fans, shattering the previous record for the most tickets ever sold in the nation.
Before the release of his new album, he has scheduled an arena tour that will start on March 23 at Manchester's AO Arena and end in Paris, Glasgow, Dublin, and London.