Amy Grant, a singer, has been open about her recovery process following a terrifying bike accident in July 2022. In the months that followed, the modern Christian artist shared specifics of her wounds and state. To learn more about what happened to Amy, scroll down below.
These Articles Have Made a Lot of Noise Recently:
What Happened to Amy Grant's Bike Accident?
Amy and a buddy were biking close to the Harpeth Hills Golf Course in Nashville when Amy hit a pothole and lost her balance. Before an ambulance arrived and brought the Grammy Award winner to Vanderbilt Medical Center, she was unconscious for about ten minutes. Amy's husband, Vince Gill, provided fans with updates on his wife's health as she was being treated in the hospital for a concussion as well as other cuts and abrasions.
He informed the crowd during a concert in August 2022, "Thank God she was wearing her helmet. My bride, Amy, is doing fine. Amy made her stage debut again a few months after her accident to perform on her holiday tour with Michael W. Smith. She acknowledged that even as she resumed her musical career, she was still dealing with the impact of her wounds.
She said during a January 2023 interview with People:
"Well, they said a 12 to 18-month recovery for a head injury and so every once in a while, I'll be talking to somebody and they'll say something that I guess I used to know, and I'll gasp, and go, 'Are you kidding me?'"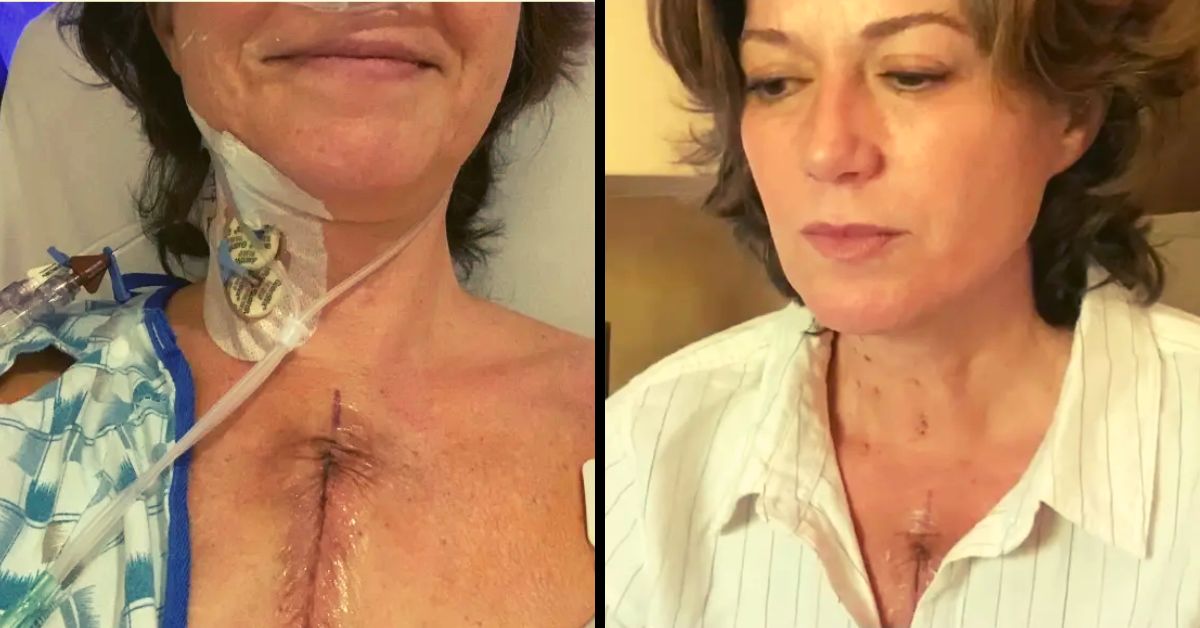 What
Led
to
Amy
Grant
's
Surgery
?
The Kennedy Center Award winner faced some difficulties with her voice as well. "A vocalist I was working with asked, "What's going on in your throat? Lean your head back,'" Amy recounted in an interview with Today in March 2023. "I replied, "I know. It seems like my Adam's apple is getting bigger and bigger. I was unaware that I had a thyroglossal duct cyst.
Early this year, the Georgian underwent surgery to have the cyst removed. A congenital abnormality that caused one side of Amy's heart to expand was corrected by open heart surgery nearly two years prior to the announcement of the news. The singer has persevered through all of her health challenges and has a cheerful disposition as she looks to the future.
Singer Amy Grant is in stable condition after being hospitalized this week following a bicycle crash. https://t.co/8FydMPcxGh

— ABC News (@ABC) August 1, 2022
"I feel fantastic," she stated. "I mean, really from 2020 on, I feel like … if I were a car, I've made a lot of trips to the shop. And I feel like I'm emerging. I went, 'Oh man, I feel like a classic now.' And actually, sort of re-revved up in a really beautiful way."
Don't miss out on the latest news and updates – follow us on Twitter!