This week, it was reported that Amy Slaton and Michael Halterman of the reality show 1000-lb Sisters had broken up, and now is the time to delve deeply into this rumor. Fans of the show have followed the couple for four seasons.
Amy and Michael are married and are trying to conceive a family, but things may not be perfect. Amy Slaton, of the band 1000 Pound Sisters, met Michael, a mill operator, while they were both teenagers.
It all started while the future reality star was still in high school, and the couple eventually tied the knot in Nashville, Tennessee, in 2019. The audience is introduced to their romance when Amy's brother tells a terrifying story.
He claimed that he confined Michael and Amy in a room when they were pretty young because he encouraged them to engage in sexual experimentation with one another. Michael comes across as helpful while dealing with Tammy Slaton, but as a parent, he has struggled to step up and fill Amy's shoes.
Michael and Amy Divorce: The End of a Chapter
The Sun reports that Amy and Michael have separated and are no longer living together. According to the source, now that Tammy Slaton has completed her recovery and is back at her Kentucky home, she is hosting Amy and her two boys, Gage and Glenn.
According to this source, Amy has been complaining about Michael being sluggish and envious of her care for the children. They've been having issues since last year in the 1000-Lb. Sisters' episode "A Bunch of Cooks in the Kitchen," Amy is angry at Michael.
First, he didn't do much to help out around the house or with the kids while he was quarantined for the coronavirus (COVID-19). Amy snapped at a family gathering when both boys demanded her attention, and Michael appeared to do nothing.
Amy and Michael have reportedly split up at the time of publication. Either side has not submitted a divorce petition as of yet.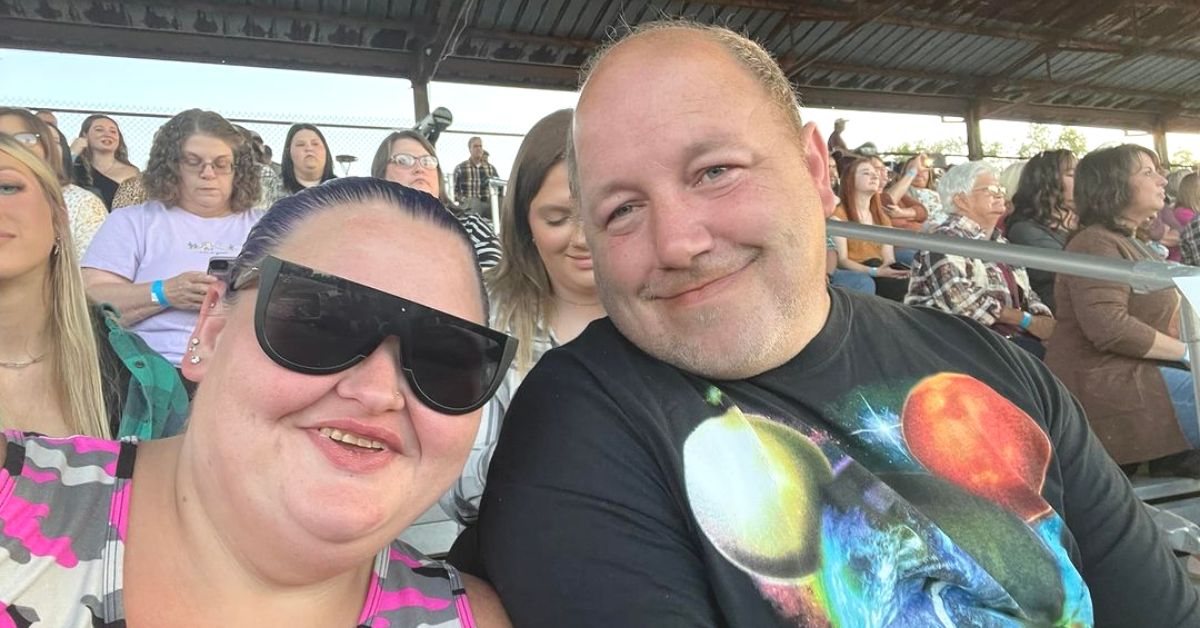 Facts About The 1000-Lb Sisters' Stars' Alleged Marriage Problems
It has been reported in the Daily Express that Amy and her two kids, Gage and Glenn, have left their house in Kentucky. The rumors began to fly after an episode of 1000-lb Sisters showed Michael dining at a picnic table while Amy tried to calm down their two wailing children.
Someone knowledgeable of the situation said that Amy had moved into Tammy's house in Kentucky. Michael's rumored jealousy at Amy's purportedly increased focus on their kids ultimately led to the couple's breakup. At the same time, Amy allegedly felt like she had married a very sluggish man.
1000-Lb Sisters' Amy Slaton's Marriage Troubles
Amy and Michael have had a rough go of it for the past year. Neither Amy nor Michael has initiated divorce proceedings in the Bluegrass State. Amy just shared a photo to Instagram where she and her youngest child appeared to visit Tammy at her house.
This picture, however, does not prove that Amy has left. It's possible that Tammy's sister and nephews were there to greet her upon her return from the rehabilitation institution in Ohio.
Amy is learning to juggle two kids on #1000lbSisters, Tuesdays at 9/8c. pic.twitter.com/6IRBWgYhTy

— TLC Network (@TLC) February 21, 2023
The new season of 1000-lb Sisters has begun to show how much of a burden the kids are on Amy. Michael has been witnessed cramming his face while his children cry.
Even though Amy is having a hard time, the celebrity hasn't challenged her husband in front of the cameras; nonetheless, if the reports are accurate, it appears that she would receive complete custody of their children.
Do you know which famous people recently married? These are some links you can visit to learn more about their marital status: