Nobody anticipated that Margaret "Maggie" Branstetter Murdaugh's longtime husband would be involved when she and her younger son Paul Terry Murdaugh were found shot to death on June 7, 2021. Richard Alexander "Alex" Murdaugh, a former attorney, is in fact the one who was previously charged with this double killing on the basis of evidence, as detailed in Netflix's "Murdaugh Murders: A Southern Scandal" documentary.
But for now, if you only want to know more about Maggie's immediate family, who are now the loudest voices expecting to see some justice in this case, we've got the crucial information for you.
Check out some other new content we've published:
Who Are Maggie Murdaugh Parents?
Maggie was born to Terry Lee Branstetter and Kennedy Hubbard Branstetter in Wilmington, North Carolina, on September 15, 1968, into a warm, contented, healthy, loving, and stable family. Marian Branstetter, who was born on June 5, 1963, was her sibling, but due to their 5-year age difference and different core interests, they were never very close.
The two's lives did change once they reached adulthood, finished their education in South Carolina, and really started a family, but sadly, they were forced to split up in the worst way imaginable. In the past, Marian and her younger sister had a lot of fun bringing their families together. However, after their nests were empty, Marian and her sister started talking on the phone almost every day.
She said, "Maggie was kind. She had a bit of an independent streak and was usually game for anything. Her family was dear to her. Buster and Paul [Murdaugh] were her entire universe, and she adored them. She was quite fond of our parents, and we used to make jokes about how we would take care of them when we grew older. She was just an incredibly nice lady.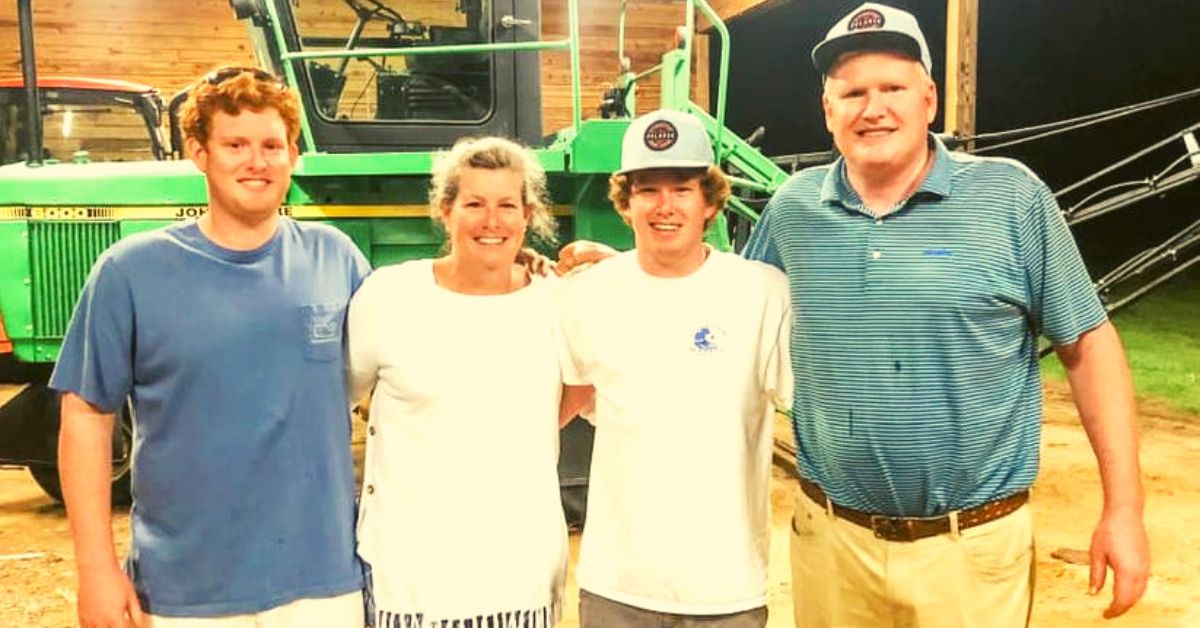 Thus it came as no surprise that the news of the shooting deaths of Maggie, 52, and Paul, 22, inside their own estate, completely broke Marian, Terry, and Kennedy's hearts. These were further made worse by the fact that the former's husband, Alex Murdaugh, refused to discuss potential suspects but insisted that "whoever did it" "had thought about it for a long time," which was another factor.
They started to doubt his entire thesis that Paul had a target on his back as a result of this peculiar statement and the fact that he was sacked from his family's law practise three months later after being accused of embezzlement. Due to his allegedly careless drinking in February 2019, Paul is said to have caused a boat crash that resulted in the death of Mallory Beach.
Yet, this explanation for two brutal killings didn't make sense. Marian was suspicious of Alex because of his actions after losing the majority of his family, particularly because his main priorities appeared to be self-preservation and regaining the Murdaughs' standing in the community. He declared that clearing Paul's name in the boat issue was his first priority, she stated. My sister and Paul's murderers were my top priorities, therefore I found that to be very unusual.
Where Are the Maggie Murdaugh Parents Now?
Frm what we can gather, Terry and Kennedy, Maggie's parents, have chosen to remain out of the public eye ever since the awful 2021 incident in order to heal as privately as possible. Even Marian, who is now speaking out against Alex in his continuing two-count murder prosecution, initially followed in their footsteps to keep as far away from the spotlight as possible.
She was completely forthright and unafraid to say all that came to mind, giving the media, the public, and, of course, the jury much to think about before rendering a decision. Barton "Bart" Proctor, Marian Proctor's loving, longtime husband and the father of her three children, and she currently reside in the Charleston, South Carolina, area.
He is Pye-Barker Fire & Safety's CEO and Managing Partner, making it obvious that they are a successful provider of fire prevention services and products. It's even worth mentioning that Marian Elizabeth "Libby" Proctor Miller, Hannah Hubbard Proctor Bennett, and Katherine Kennedy Proctor Ross appear to be their three daughters who are now all grown up and married.