American Idol is back for Season 21 on ABC. Once again, Katy Perry, Luke Bryan, and Lionel Richie try to find the next big thing in music. The Week 2 auditions are over, and the audience got to see some talented contestants move on to the next round.
There were even sad stories, like the one about Jon Wayne Hatfield, which made people feel very sad. At the week 3 auditions, there will be some new, fresh faces. One of them is Elijha McCormick, who won America's first Platinum ticket.
Elijah is a singer and songwriter from North Carolina. After he graduated from high school in 2019, he planned to enter the national singing competition, but a terrible accident almost killed him and ended his dreams.
But since he didn't die, he's been doing well in the music business. He beat Haven Madison and Mat Wilson at the American Music Awards, and the fans gave him an extra special Platinum ticket because of it. Learn more about him by reading on.
View this post on Instagram
Walk Through these articles:
Who is Elijah McCormick?
Elijah is a singer and songwriter from the United States. He was born and raised in North Carolina. Keith McCormick, his father, has a landscaping business in Moore and Hoke, Lee County. His mother, Teshauna, worked at a children's centre as a front desk receptionist. Elijah has a younger sister and went to Pinecrest High School for his senior year.
He was a great soloist with Pinecrest's Chamber Ensemble, and it had always been his dream to show off his skills on a national stage. He was going to try out for "American Idol" after he graduated from high school in 2019, but he was seriously hurt in a head-on collision. He had ten surgeries, a feeding tube, and dialysis. In the end, he had to learn how to walk all over again. After the terrible accident, Elijah's first question was, "Mama, can I still sing?"
It took Elijha a long time to get better, but last summer he decided it was time to go after his dream. He went to an audition for Luke Bryan, Katy Perry, and Lionel Ritchie. After that, he was chosen to be one of three Idol hopefuls who would try to win a Platinum Ticket. Elijah took classes at a community college while working as a technician for an ophthalmologist before he got his start on TV.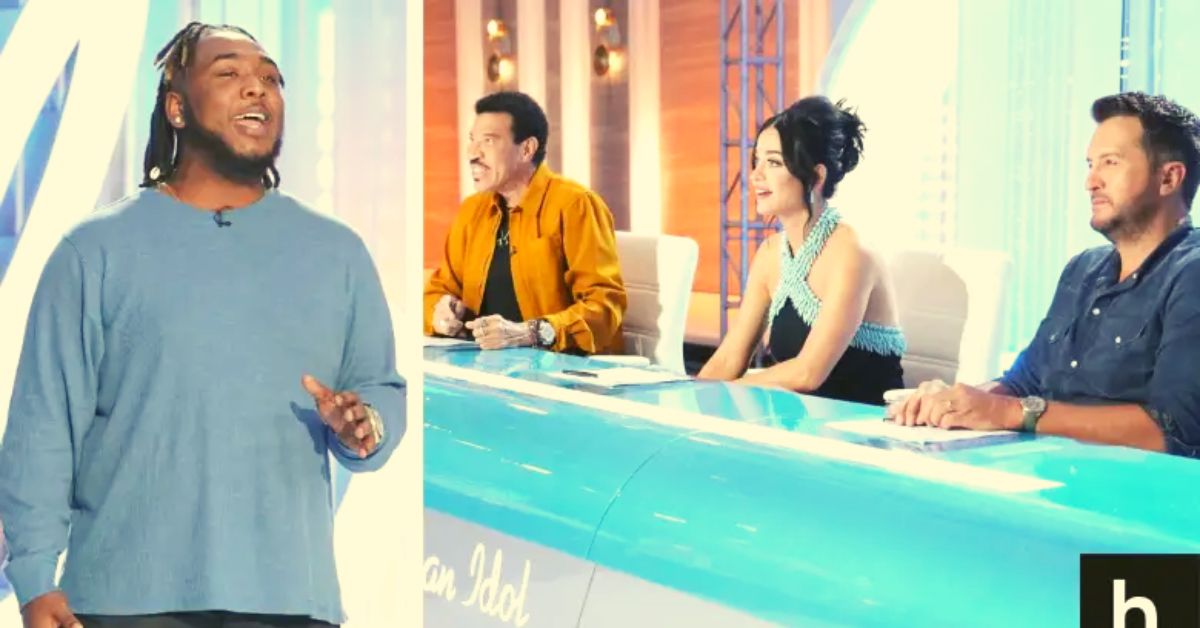 Elijah McCormick's Journey to American Idol Platinum Ticket
The voting for American Idol season 21 America's Platinum Ticket happened at the American Music Awards, which aired on November 20, 2022. Fans had 24 hours to choose their top three athletes. At his audition, Elijah did a soulful cover of "Bless the Broken Road" by Rascal Flatts. You can watch his audition here. Elijah said before he went on stage that he didn't think he'd make it this far, but now he wants to leave "American Idol" with "no regrets."
After his performance, all three judges stood up and gave Elijah a standing ovation. They also gave him some warm hugs. Katy Perry had this idea, "It was meant for you to be here. It was meant to be." Lionel, the judge, was almost moved to tears by Elijah's voice, and he said, "It was one of the things I will never forget about my life. God brought you back 9 times so you could do something amazing."
View this post on Instagram
Lionel even told Elijah's mother, "Let me tell you, when your son opens his mouth, he is divine." He was up against Matt Wilson, who sang "For Tonight" by Giveon, and Haven Madison, who sang "Arcade" by Duncan Laurence. On American Idol's Instagram, the R&B singer was named the winner of the Platinum ticket, which was chosen by the fans.
Fans have said that Elijha's performance was "incredible" and that he should have won. One fan said, "This saddened me. So beautiful!" Another person said, "I will definitely vote for him." Still another fan wrote, "You are an important part of God's plan. I say YES to it!" Another said, "I'll vote for you if you keep singing with that beautiful voice." In addition, a fan said, "Elijah, your voice is like a drug.
Your runs and how you control them are amazing!" Still another fan wrote, "I feel lucky to be able to listen to such a beautiful voice. You've won!" Season 21 of "American Idol" airs on ABC every Sunday at 8 pm ET.