A poignant commitment marked the unconventional conclusion of a recent Survivor episode. The title card stated, "In loving remembrance of our friend and colleague Keith Sayres. Of course, Keith's connection to the long-running reality show piqued the interest of fans. This is what we do know.
Who is Keith Sayres?
Producer Keith 'Feezy' Sayres worked on the CBS show Survivor for more than ten years. His IMDb page suggests he did more than one thing on Survivor. In the resume, he has multiple roles: contestant coordinator, tape coordinator, logger, producer, and post-production assistant. In 2015, Keith contributed to another smash hit, Married at First Sight. He wrote in his Instagram bio: "Producer – Actor – Bills Mafia Member."
Keith Sayres Cause of Death: What happened to the Survivor contestant?
Keith passed away on February 1, 2023, but the cause of his death is unknown as of this writing. Since then, two GoFundMe campaigns have been established to support his loved ones.
Bryan Riches, who shared the February 9 viewing details in the comments, initiated one that eventually raised $47,872 out of a $20,000 target.
Although the other GoFundMe failed to reach its target of $38,000, it did reveal more details about Keith and raised $7,820. He embodied "love, brightness, and stability," as described by Michael Nelms, who helped arrange the charity event.
"He was an amazing human being to everyone he encountered, and he lived life to the fullest with the highest of intentions," Michael wrote.
The comments sections of the GoFundMe pages are filled with messages of support for Keith. While growing up in the Survivor group, Ariel Blandford heard stories about what an amazing guy and coworker Keith was.
View this post on Instagram
"When we finally met, he was a breath of fresh air, a source of kindness and encouragement. Knowing him has improved my life, and his influence on those around him will last forever."
Keith "will always be a light that shined so brightly," Chad Fraser wrote in a touching message of support.
Keith's willingness to offer without asking is the one constant throughout these comments and replies. His acquaintances felt fortunate to call him a friend. Tim Barker's response was brief but to the point. Tim said, "He was my friend. That's an excellent legacy to leave behind.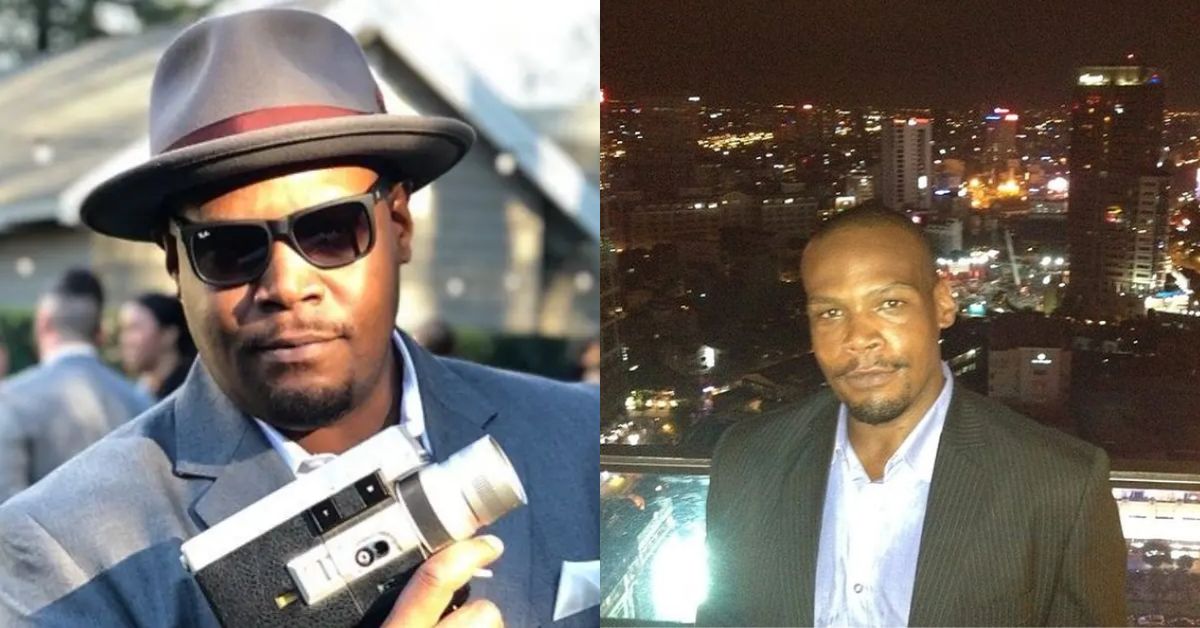 Survivor pays tribute to Keith Sayres
A statement honoring Keith Sayres appeared at the end of the first episode of Season 44 of Survivor. In cherished remembrance of Keith Sayres, the card read.
💜Keith Sayres💜was one of the brightest lights during my time on Survivor. He conducted my confessionals while on Ghost Island all alone. We laughed and laughed and he made me feel loved instead of lonely. His smile was majestic. May he rest in peace. #Survivor

— Kellyn Bechtold (@bechtoldya) March 2, 2023
Several viewers then took to Twitter to demand answers concerning Keith's identity. After the news of the producer's death, many others simply wrote "RIP," while one remembered him as "one of the brightest lights" during their time on the CBS show.
Please read any of the articles below to learn more about famous celebrities:
Keith Sayres On Instagram
After the Survivor's homage, Keith's Instagram following exploded. As curiosity about him grew, followers of his on Instagram flocked to the platform.
Follow him on Instagram at @keith feezy if you're interested in learning more about his private life. Messages of condolence and remembrance are being left for him on his posts.
Pictures of beautiful sunsets on exotic beaches, raucous parties with friends, and quality time with his loved ones fill his Instagram feed. Whenever Keith went, he had a great time.
He has worked as a narrative associate producer on shows including Survivor, Married at First Sight, and Little Women: Terra's Little Family.
People lament his passing in the comments section of his final Instagram post on December 27, 2022. Wendell Holmes, the winner of Season 36 of Survivor, wrote, "Love you, brother." "Rest in paradise, dear friend," another user responded. Most people wrote a simple but lovely "I love you."
For more information, please stay connected with us on our site Leedaily.com.