Actor and vocalist Chaim Topol, well remembered for his role as Tevye the Milkman in Fiddler on the Roof, passed away at 87.
Topol, well-known just by his surname, passed away on Wednesday at his home in Israel, surrounded by his loved ones, according to local media.
His son just validated the diagnosis of dementia made last year by medical professionals. President of Israel Isaac Herzog said of Topol in a statement announcing his death that he was a "talented actor who dominated numerous stages in Israel and beyond, filled the cinema screens with his presence, and especially delved deep into our hearts."
Topol played Tevye in the musical for nearly 50 years and once estimated that he had given over 3,500 performances.
He also won a Golden Globe and was nominated for an Academy Award for his role as the devout Jewish father in the picture that was released in 1971.
Topol, who was only 30 when he first started playing Tevye on stage in 1966, had to employ makeup and costume to make himself look older and heavier than his years; when he finally left the role in 2009, at the age of 70, he had to act younger than his years.
For how many actors do we know, primarily for one role? If I were to ask how many people in my field have global fame, how many names would come up? And I'm not going to complain about it," he remarked in a 2015 interview.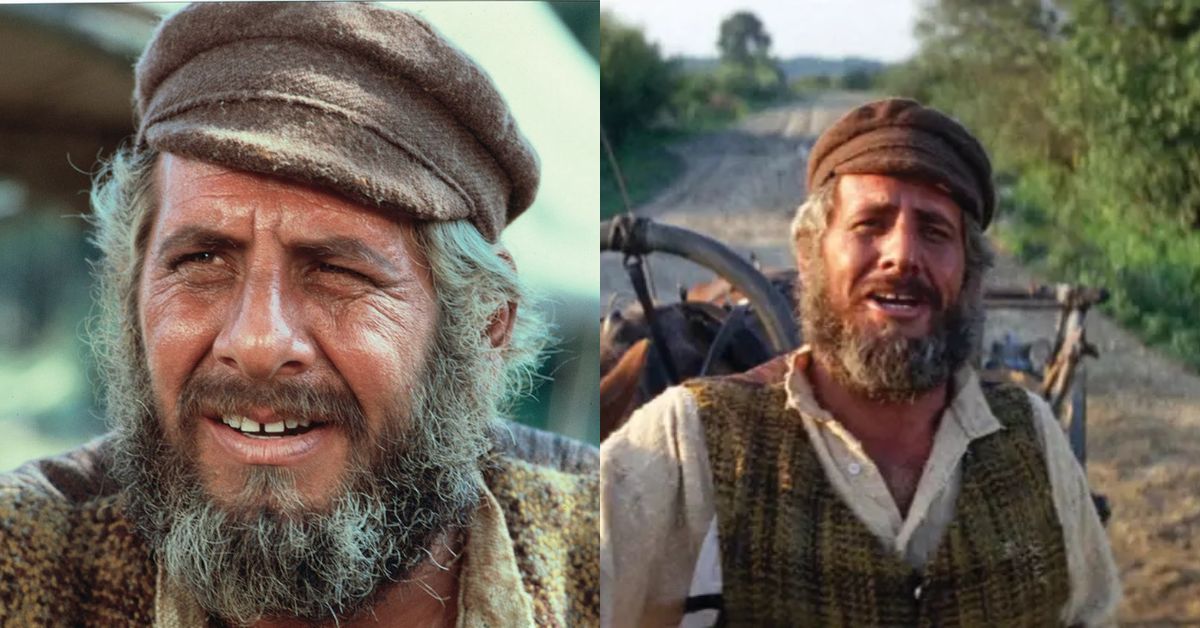 It always surprises me when the immigration officer in China, Japan, France, or wherever I may be asking, "Topol, Topol, are you Topol?" Thus, it's not a negative thing that so many people saw "Fiddler on the Roof."
Topol, born in Tel Aviv in 1935, joined the Israeli military when he turned 18. Then he joined a traveling show, where he sang and performed on stage; one of the roles he portrayed was Sallah Shabati in sketches penned by Ephraim Kishon, who would later adapt those sketches starring Topol in 1964.
Topol's portrayal in the satire, which follows the titular character and his family as they deal with the chaos of Israeli immigration, helped propel him to the forefront of the acting world.
Topol was named the Golden Globe winner for the best male newcomer, while Sallah Shabati was the first Israeli film to receive an Academy Award nomination for best foreign film.
When Shmuel Rodensky became ill during an Israeli production two years later, Topol stepped in to play Tevye. Topol was invited to audition for the upcoming West End production by Harold Prince, the original Broadway show's producer.
Topol spent six months in London working with a voice coach to master his part phonetically to become fluent in English and to memorize the Broadway cast CD.
Topol moved back to Israel a few months after the theater's debut to perform with an entertainment troupe for the duration of the Arab-Israeli Six-Day War. After a brief hiatus, he returned to London and served in more than 400 shows.
When director Norman Jewison opted not to use the Broadway actor Zero Mostel, who had made the character famous in the US, he placed him in Tevye again for the 1971 film.
Oscar nominee Topol lost out to Gene Hackman in The French Connection, although he did win a Golden Globe for his performance in the picture.
Until 2009, he appeared in numerous Fiddler on the Roof productions across the United States, England, Israel, and Australia. As part of the 1991 Broadway revival, he was nominated for a Tony.
After eight months of playing the lead part in the Broadway musical The Baker's Wife, Topol was let go for unprofessional behavior by director David Merrick.
He played prominent characters in several films, such as Galileo Galilei in Galileo, Dr. Hans Zarkov in Flash Gordon, and Milos Columbo, a friend of James Bond's, in For Your Eyes Only.
In the Hebrew dub of The Jungle Book, he provided the voice of Bagheera; in the first two Harry Potter movies, he provided the voice of Rubeus Hagrid.
Topol spent his retirement years publishing books he had written and illustrated and establishing an organization that helps children with disabilities. One of Israel's highest honors, the Israel Prize, was bestowed upon him in 2015.
Do you know which famous people died recently in 2023? These are some links you can visit to learn more about their causes of death: