The second portion of the Chainsaw Man manga is still being published, and the most recent batch of chapters has been massive.
They have given Denji and Asa's relationship new challenges and prepared the way for a new foe that Asa and Yoru will have to face.
You wouldn't be the only one eager to find out what happens next, so we're here to help with a guide that includes information on the release date and spoilers for Chainsaw Man Chapter 123.
Chainsaw Man Chapter 123 Release Date
As Chainsaw Man will no longer be released biweekly as of late, you won't have to wait as long for the next episode.
The chapter's release date is next Tuesday, March 14, on the official Viz Media Shonen Jump app.
Given that the series is a Shonen Jump+ digital publication, there won't be any paper copies that can be scanned and made available online before the chapter is formally translated.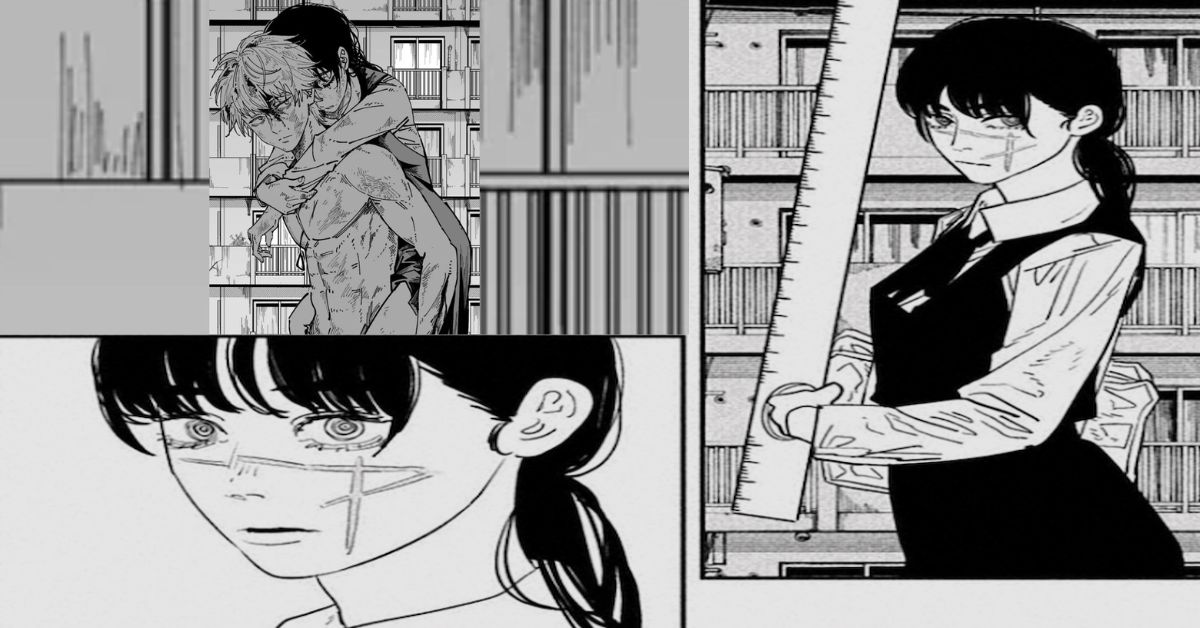 Therefore, it's also unlikely to be distributed sooner via less legitimate sources.
It's important to note that this could alter due to unanticipated events like illness or Tatsuki Fujimoto, the series' author, needing a break. As an example, Chapter 122 experienced a one-week delay.
Chainsaw Man Chapter 123 Release Timeline
The approximate release times for other regions are listed below, assuming that the information is still accurate:
7:00 AM PST Tuesday, March 14
8:00 AM MST Tuesday, March 14
9:00 AM CST Tuesday, March 14
10:00 AM EST Tuesday, March 14
11:00 AM AST Tuesday, March 14
12:00 PM BRT Tuesday, March 14
3:00 PM GMT Tuesday, March 14
5:00 PM CEST Tuesday, March 14
8:30 PM IST Tuesday, March 14
10:00 PM ICT Tuesday, March 14
11:00 PM PHT Tuesday, March 14
12:00 AM JST Wednesday, March 15
Chainsaw Man Chapter 123 Spoilers and Leaks
There isn't yet a preview for Chainsaw Man Chapter 123. Yet according to Reddit reports, Yoru will refer to the devil as her older sister, and the new, scary devil will hurt Asa.
The Death Demon would be the new foe if this were the case. According to other purported revelations, Seigi, a member of the Devil Hunting Club, will be a Chainsaw Man impostor.
Given that no raw scans are presently accessible, I would caution against taking the information above at face value.
Before the publication of a chapter, specific Chainsaw Man scripts and summaries were leaked in previous weeks.
⚜️ Love or Weapon ⚜️
Asa & Yoru pic.twitter.com/zILAoKA2Fi

— zeze 🧸 (@meiize_com) March 4, 2023
They once appeared to be accurate. However, this does not seem to be the case any longer.
We cannot be sure if we are dealing with genuine leaks or fan guesses posing as such because several of the most recent spoilers proved to be inaccurate.
We must wait for the next chapter to learn everything there is to know about this new threat to humanity.
Chainsaw Man Chapter 123 Unveils a New Devil
Chainsaw, Chapter 122 So, who is the new devil that man has revealed? Could she be the Death Devil—the only one of the Four Horsemen we haven't seen—since Fami indicated that she used feminine pronouns?
When Denji was replaced as the main character in Chainsaw Man Part 2, the story was more sombre than the action-packed plot we were used to.
Denji must be involved in the action as the potential for destruction and activity has returned to apocalyptic proportions.
Check out the release dates of the latest seasons here:
Chainsaw Man Chapter 122 Review
Yoshida surprises us by running into the Famine Devil in a coffee shop in Chainsaw Man Chapter 122.
Shonen Jump tweeted on Twitter: "Chainsaw Man, Ch. 122: A chilling chat in a cafe has dire implications for the future! Read it FREE from the official source!"
Chainsaw Man, Ch. 122: A chilling chat in a cafe has dire implications for the future! Read it FREE from the official source! https://t.co/fMqDpIdiUf pic.twitter.com/6zTD8siSws

— Shonen Jump (@shonenjump) March 7, 2023
He now appears to prefer treating devils as a means of achieving whatever his enigmatic motivation may be.
A Nostradamus prophecy concerning a tremendous evil that would be released on July 1999 and can wipe out humanity prompts Yoshida to question the Famine Demon (also known as Fami).
Public Safety gave 30 prisoners their release in exchange for a contract with the Future Devil to learn more. Then the prisoners had to ask the devil when they would perish.
The fact that 23 out of the 30 people were told they would die on July 1, 1999, confirmed that a severe problem would arise.
When the first devils who would lead the world to the anticipated apocalyptic fear have just appeared, Fami informs Yoshida that the other seven will perish on that particular day.
We cut to a different scenario where a man tells his partner about his promotion before Fami can reveal the devil's name.
After experiencing a severe mood swing, the couple, who had just begun to make plans for their future together, decides that they should die and jumps from their balcony.
While Asa/Yoru is standing, the same thing occurs to all the occupants in their apartment building. Their combined corpses form a headless, multi-armed devil.
Yoru, prepared to fight before, decides to flee after seeing this.