Lee County, Florida's school board has decided to draft a policy allowing teachers and school administrators to have guns on school grounds.
The Coach Aaron Feis Guardian Program in Florida is designed to train armed school workers to assist school police officers in the case of a threat on campus.
Employees can participate in the program if the Lee County School Board accepts the policy.
The 2018 tragedy at Marjory Stoneman Douglas High School, in which 17 people lost their lives, inspired the creation of this curriculum.
It has been announced by the Lee County School District that classroom teachers and aides are not eligible to become legal guardians.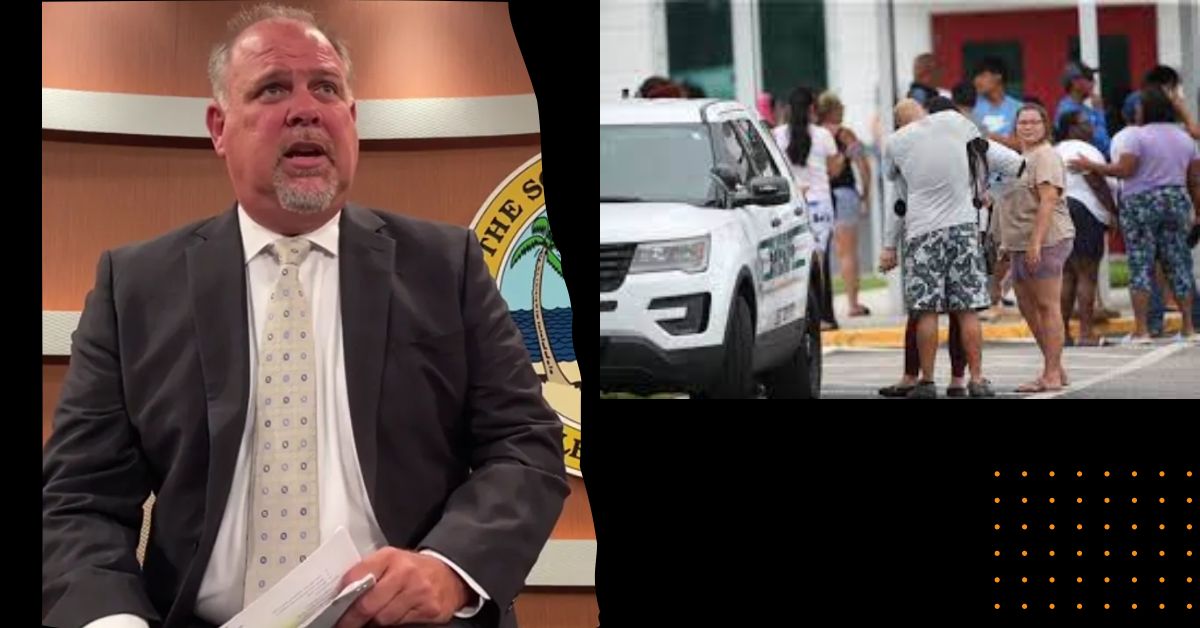 As of this writing, 46 out of the state's 67 county school systems are taking part in the initiative. The residents of Collier County have not approved of taking part in the program at this time.
Twelve persons spoke during public comment at the board meeting on Tuesday, but only two of them supported the program or the motion that passed unanimously.
The community, including teachers, parents, and children, opposed the plan because they felt it would make them and the students feel less protected.
Teachers like Noel Hercek, who has been in the profession for 23 years, feel unsafe when more guns are allowed on campus. "It worries me a lot that… There will soon be a severe lack of qualified educators. As a result, we feel extremely vulnerable."
Andrew White opposes the guardian program since his wife teaches in the Lee County elementary school district. He expressed concern that the youngsters would target the teachers if they attempted to retrieve the firearm.
"I know for sure, the heart of instructors, you will find people who will gladly hurl themselves in front of a bullet if you ask them," White remarked. "Indeed, you are making things worse.
Teachers are being asked to take on the role of human shields and accept the risk of using deadly force to protect the children in their care."
Teachers who wish to arm themselves to protect their pupils should be allowed, as the two community members who spoke in favor of the program emphasized.
We can discuss educators' willingness to lay down their lives for their kids and "give them a shield," as Robert Daniels put it. We say "go for it" if you can find folks who can handle the Trauma and keep the students safe.
To read more articles, click on the links given below:
How Would the Program Work?
If the board implements a guardian program policy, all interested school staff members will be required to complete training given by the Lee County Sheriff's Office.
There would be 132 hours of training, 12 of which would be dedicated to diversity awareness. Applicants would also be subject to a drug test and a psychological evaluation.
Annual training, inspection, and qualification with firearms are requirements for certified guardians. The resolution clarifies that applicants will be disqualified if they do not meet their needs.
Sam Fisher, the vice chair, has expressed his full support for the program and emphasized that, should the policy be adopted, no instructors will be pressured or forced to participate.
"Volunteers are needed for this. In other words, no one should be forced to do something; rather, only those who voluntarily choose to should do so, "He said. "Let me be obvious: nobody will be applying any kind of pressure from up high."
For more information, please stay connected with us on our site Leedaily.com.