In the wake of the massive success of the Demon Slayer Mugen Train film, more and more anime properties are adopting the same strategy of creating canon movies. In the wake of the success of Demon Slayer Mugen Train (Watch on Hulu), many other anime series followed suit by creating canon films, such as JuJutsu Kaisen, Black Clover, and The Quintessential Quintuplets.
Producers of anime may benefit financially from this approach, but viewers won't have a nice time with it. Along with other popular properties, Haikyuu has recently succumbed to the "film model."
There is more than enough material for two more seasons of Haikyuu to be adapted from the remaining manga series (110 chapters left to be animated), thus it is unclear why the producers have decided to convert the remaining manga series into two films.
Is Haikyuu Season 5 Canceled?
After the announcement of Haikyuu anime films on the official website, most fans were ecstatic to learn that the series will receive a fifth season as well as two anime films. Many sources later clarified that Haikyuu season 5 is canceled and that the rest of the manga will be adapted into two films.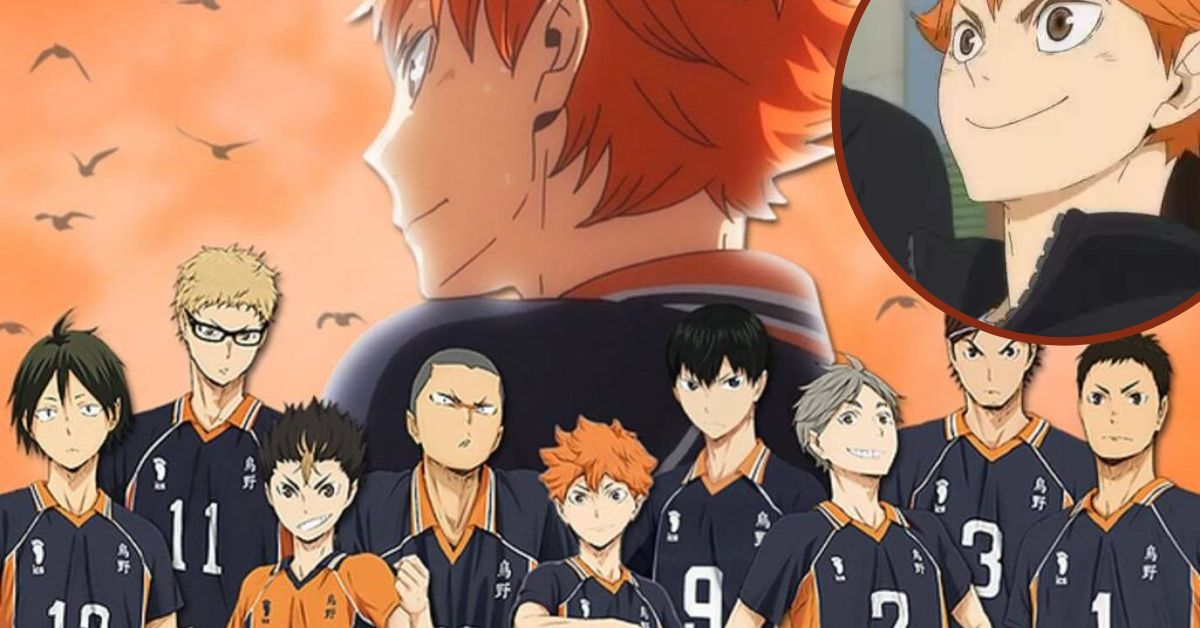 Check out our other articles for updates on upcoming seasons:
Haikyuu Fans Expressed Their Disappointment on Twitter
Many Haikyuu fans took to Twitter to share their disappointment with the Haikyuu anime production committee's decision. Haikyuu!! has become the best example of how decisions made by producers can destroy an anime.
— Shantanu (@itzshantanu) August 13, 2022
Let me calculate :
Movie 1 :
1 hour = 3 episodes = 9 chapters
3 hour = 9 episode = 27 chapters
Movie 2 :
3 hours = 27 chapter

Total :
54 chapter only 💀
They need to double the chapters per hour to completely adapt manga
That is :
3 hour = 54 chapter
(If only movie is 3 hr.)

— Goofy D Luffy (@Aman_D_Ace) August 14, 2022
Miss An Entire Arc
just realized if you go pee during the haikyuu movie you might miss an entire arc

— hoshiumi lovebot (@hoshiumisexy) August 14, 2022
Excited & Disappointed
you can be excited for haikyuu "final" AND disappointed + heartbroken at the same time. just bc we know 2 movies is better than nothing doesn't erase the sadness that comes with knowing the rest of the story won't be animated in the same fullness & richness as the first 3 seasons

— jus 🥦 (@lavendori) August 13, 2022
Haikyuu Fans Not Doing That Well
Hello fellow Haikyuu fans how are you doing pic.twitter.com/ffG1Qc5kc3

— KodzuKenzie (@MackenzieChan) August 13, 2022
Haikyuu Fandom
The whole scene rn 😭 #Haikyuu pic.twitter.com/P2MHsYvntr

— chibi chan/ graduation arc? (@sunsetkuroo) August 13, 2022
This Perfectly Sums It Up
haikyuu fans are going through it right now pic.twitter.com/0DUPeB3YUE

— yuki 🌈 rhaenyra's footrest (@gingerchildes) August 13, 2022
Many Scenes Will Be Left Out
Even though 110 chapters are being put into two movies, many good scenes will not be animated.
"i apologize for the person i'll become when this panel gets animated"
haikyuu animators: don't worry, it's not getting animated

— ً (@suckerforyuu) August 13, 2022
Read Manga
Well, the last thing Haikyuu fans can do is finally start reading the manga series.
for all haikyuu anime only fans: please read the manga. it just gets better and better, the art is so fluid, it makes you feel like the characters are actually moving, the explanations are really well done, so you will be able to understand everything

— gabi || on pause (@sunnyteabee) August 13, 2022
Due to the lack of a likely simultaneous release date, Haikyuu fans outside of Japan will have to wait until about 6 or 7 months after the Japanese premiere to watch the picture in theatres. Once a Haikyuu film is released in Japan, spoilers for it will be all over the place, and it will be impossible for anyone to avoid them.
The Haikyuu anime's production committee should aim for simultaneous global distribution of the film, or at the very least, viewers should not have to wait more than four months after its Japanese debut to watch it in theatres elsewhere.
If you want more information on upcoming seasons, check out the articles linked below:
Nowhere in the official announcement of the films does it state that the 2-part film will be adapting the full manga, so please keep that possibility open for a fifth season. The revelation of additional details about the movies is required
You can stream and watch the anime Haikyu!! on Crunchyroll.