Stephen Smith, who passed away on a country road not far from the Murdaugh home, will have his remains exhumed, his family said on Friday.
Concerns were raised regarding his death in 2015 during the investigation into the murders of Maggie and Paul Murdaugh, so on March 9 his mother, Sandy Smith, started a GoFundMe campaign to seek money to exhume the remains and undertake an independent autopsy.
Mandy Matney posted a message for Sandy Smith on her official Twitter page on March 15, 2023. Take a look at the full tweet provided below-
I had a long chat with Sandy Smith last night. She is in good spirits.
I know I'm late on this but I confirmed that this GoFundMe is real and set up by the family in order for Stephen's body to get an independent exhumation and autopsy 💚💚https://t.co/lgDM0G4Qk2

— Mandy Matney (@MandyMatney) March 15, 2023
On March 2, 2019, a jury found former attorney Alex Murdaugh guilty of murdering his wife and son in 2021 at their country residence. State police claimed to have uncovered fresh information on Smith's death during their investigation of the double homicide. In June 2021, police resumed their investigation into the death of the 19-year-old.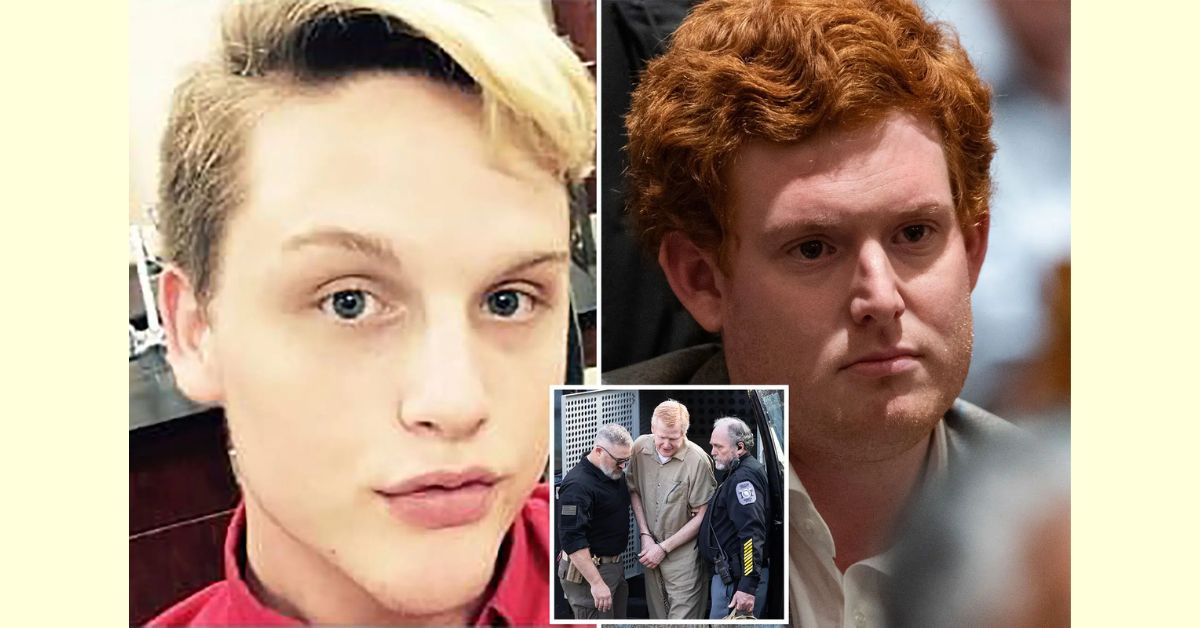 According to "48 Hours," Smith was discovered on a South Carolina highway "from blunt force trauma on his head" early that morning. About three miles away, his yellow Chevy was discovered with the gas cap undone and his wallet still inside.
According to "48 Hours," state police initially reported that Smith's automobile broke down and he was walking for help when he was struck by a vehicle.
We have some additional information about Alex Murdaugh, who was found guilty of murdering his wife and son. Check out the link below if you're interested in reading more about him:
Audio on which state police were overheard showed that some officers disagreed that "nothing appears to be a vehicular accident," as one officer is heard saying, "48 Hours" reported.  Law professor at the University of South Carolina Seth Stoughton noted that it was extremely unusual for victims in car accidents to be found with their shoes intact and no headlights broken.
"It certainly raises questions whether hit and run is the right conclusion," Stoughton, told "48 Hours."
The Smiths are convinced their loved one was murdered. His mother is demanding a third-party autopsy to find out what happened to her son. Those who are legally responsible for the deceased may apply for permission to exhume the body in South Carolina.
On March 18th, 2023, Jonathan Franklin sent a statement on his Twitter feed. The relevant tweet is embedded below-
On a GoFundMe page that quickly raised more than $43K— enough to pay for the exhumation of the teenager, Stephen Smith — his mother thanked supporters for "not allowing Stephen's story to be swept under a rug." https://t.co/NYo0tQf3Q8

— Jonathan Franklin (@thatsjonnyfrank) March 18, 2023
"We need a new, unbiased look at his body and an accurate determination of his cause of death based on facts. There was no debris in the road, and his injuries were not consistent with a hit-and-run," wrote Smith on the website dedicated to raising money for the effort.
According to Smith, the average cost of an independent autopsy is around $7,000, whereas the hourly cost of a medical examiner is around $750. It is common to see web advertisements from private autopsy services stating that an exhumation autopsy will set you back anywhere between $3,000 and $6,500. The total of $44,140 was almost three times the original aim of $15,000.
Cat Rakowski tweeted on March 18, 2023, saying, "Stephen Smith will be exhumed for further investigation. Better late than never."
Stephen Smith will be exhumed for further investigation. Better late than never. https://t.co/b4RgHvzbCV

— Cat Rakowski (@catrakowski) March 18, 2023
"The family of Stephen N. Smith is incredibly grateful for the outpouring of love and support we have received from Standing for Stephen and the community as a whole. You have been monumental in shining light on Stephen's story and the lack of justice," his mother Sandy Smith wrote.
Stay connected with us on leedaily.com for more latest updates and recent news