Alex Murdaugh's shocking fall from grace culminated on March 3 when he was sentenced to life in prison for the deaths of his wife and youngest son. Murdaugh was a disgraced former South Carolina lawyer and convicted killer.
Buster Murdaugh, his eldest son, sat quietly behind his father for weeks while scores of witnesses testified, and he buried his head in his hands on March 2 when the decision was read.
In the Netflix documentary "Murdaugh Murders: A Southern Scandal," which follows his father as he goes from being the scion of a multigenerational South Carolina legal dynasty to a man facing nearly 100 criminal charges, Buster not only testifies but is also addressed multiple times.
Alex Murdaugh was a personal injury lawyer in South Carolina until July 2022, when he was disbarred by the state's highest court.
South Carolina's attorney general's office has indicted Alex Murdaugh on 99 counts, including a wide range of allegations related to the theft of approximately $8.5 million from his legal firm's clients over 11 years.
Throughout his evidence, he admitted to committing fraud. Alex Murdaugh's family held sway over multiple counties in southern South Carolina as top prosecutors for a century.
His father, grandpa, and great-grandfather all had such roles. Viewers of the show and the trial may be interested in learning more about Alex Murdaugh's lone surviving son, Buster. However, he did not participate in the documentary and declined to comment on the series.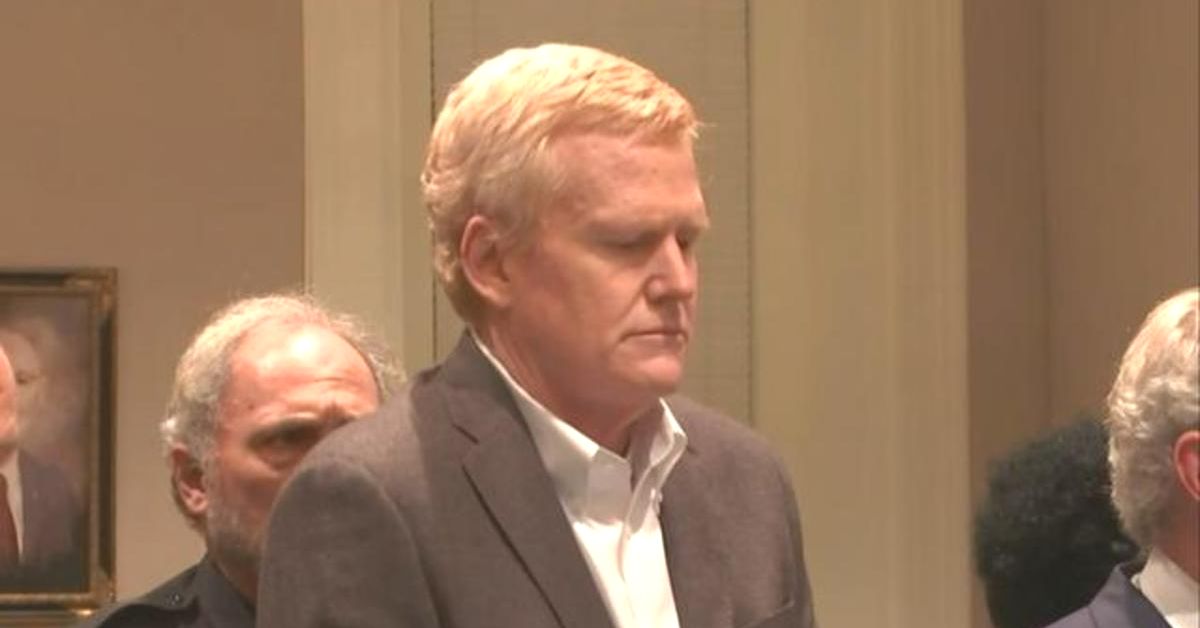 Buster was in law school
According to his Instagram account, Buster Murdaugh graduated in 2018 from Wofford College and is now studying law at the University of South Carolina.
The Wall Street Journal got court documents showing that he was expelled from law school in the spring of 2021 due to plagiarism allegations.
The South Carolina newspaper The Post and Courier intercepted Alex Murdaugh's prison phone calls. He claimed the Murdaugh family had paid a politically connected lawyer over $60,000 to get Buster Murdaugh readmitted to school.
In a phone call published by The State, Buster Murdaugh tells his father about the lengths to which Butch Bowers had gone to clear his name: "He was supposed to be getting in touch with (William) Hubbard (Dean of the University of South Carolina School of Law), and Hubbard had to run it by admissions to be able to set the record clean."
In a later call to his son from prison that was recorded and published by the Post and Courier, Alex Murdaugh emphasized the importance of being ready for law school.
You have to put in the effort. Much like any other career, this one requires serious dedication. If you don't fully understand these situations, you should read them twice or three times. Because you know there won't be a second chance," he continued.
In September 2022, however, Jim Griffin, Alex Murdaugh's lawyer, told the Post and Courier that Buster Murdaugh and the university had reached an understanding that he would not yet return to school.
"He is temporarily shelving plans to enroll in law school," Griffin explained. Neither the fall nor the spring is planned for him to begin his academic career.
University of New Heaven Tweeted:
Dr. Tim Palmbach, a #ForensicScience professor at #UNewHaven, gave expert testimony for the defense in the #AlexMurdaugh double murder trial in which he is accused of killing his wife and son. (via @FoxNews) https://t.co/iJ1MRu4rty

— University of New Haven (@UNewHaven) March 4, 2023
His connection to the 2019 boat crash
According to "Murdaugh Murders," Paul Murdaugh, the younger brother of Buster Murdaugh, was killed in a boating accident on February 23, 2019, while on trial for three felony counts of boating under the influence.
Paul Murdaugh, 19 at the time of the disaster, drove his family's boat out on the Beaufort River for a night of drinking and driving. Paul Murdaugh used his elder brother's ID to buy booze for the evening before boarding the boat, as seen in an archival film aired during the premiere of "Murdaugh Murders."
According to the survivors interviewed for the video, Mallory Beach, then 19 years old, was thrown from the boat after colliding with a bridge while piloted by Paul Murdaugh.
An NBC "Dateline" episode from 2022 said it took investigators eight days to locate Beach's body. A settlement was reached in January 2023 between Beach's parents, other survivors of the crash, and two members of Murdaugh's family, according to court documents published by NBC affiliate WTOC.
The charges against Paul Murdaugh were dropped in August 2021 after the South Carolina Attorney General's Office received his death certificate.
It is mentioned in "Murdaugh Murders" that Buster Murdaugh's high school classmate Stephen Smith died in 2015 under suspicious circumstances that have never been explained.
After the murders of Maggie and Paul Murdaugh, investigators reopened the probe into Smith's death, S.C. Law Enforcement Division spokesperson Tommy Crosby said in a statement from June 2021.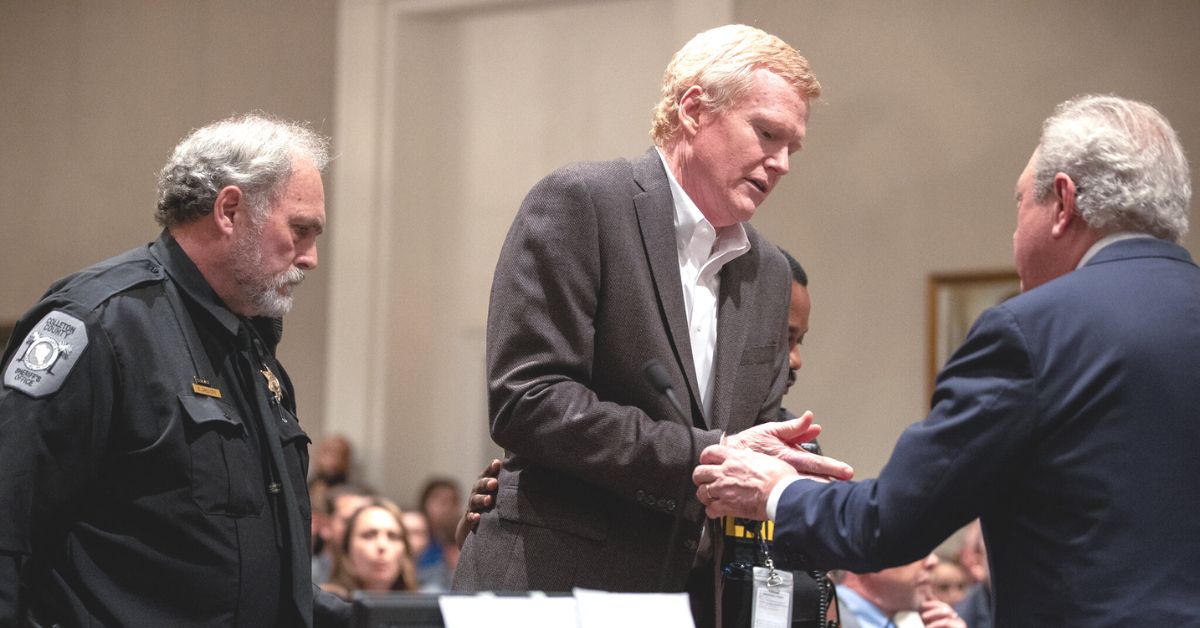 His connection to Alex Murdaugh's botched murder-for-hire plot
Alex Murdaugh made national news on September 4, 2021, when he was found dead in Hampton County, South Carolina, from a headshot wound several months after Maggie and Paul Murdaugh was murdered.
Murdaugh's lawyer at the time, Jim Griffin, told the media that his client had pulled over because of a flat tire and that a passing pickup truck had opened fire.
On September 5, NBC News reported authorities said Murdaugh was expected to recover from what they called a "superficial" head wound.
By the 14th of September, however, police had a different story: according to NBC News, Buster Murdaugh had arranged for his former client Curtis Edward Smith to kill him so that Murdaugh could collect on Smith's $10 million life insurance policy.
On the 15th of September, one of Murdaugh's attorneys, Dick Harpootlian, alleged that his client's opioid addiction led him to devise the conspiracy to have a Colleague kill him so that Buster Murdaugh could claim on his life insurance policy.
On September 16th, NBC News reported Murdaugh surrendered to authorities after being accused of insurance fraud, conspiracy to commit insurance fraud, and submitting a fake police report.
Here is the Tweet of Laurence Tribe:
"I have little quarrel with the jury's decision, but the lightning speed with which it came to its conclusion makes me deeply uncomfortable with how the criminal justice system might deal with all of the digital effluvia being spewed by our devices." Amen!https://t.co/Q6Eqmn2PcU

— Laurence Tribe (@tribelaw) March 3, 2023
Buster testified in his father's defense
Defense attorney Buster Murdaugh stated on February 21 that his father could barely speak the first time he saw him after the murders.
"He was shattered, distraught," Buster Murdaugh testified to the court. Alex Murdaugh was moved to tears multiple times as he spoke of their "close-knit" family and the love they share.
Alex Murdaugh was found guilty of first-degree murder on March 2 and received the maximum sentence of two life sentences to be served consecutively on March 3.
After hearing the jury's conviction, Buster Murdaugh buried his face in his hands. But, he quickly recovered and was seen giving hugs to those in the courtroom as Judge Clifton Newman pronounced his father's life sentence.
To read more articles, click on the links given below:
Frequently Asked Questions
How Alex Murdaugh killed his wife?
Police say that on June 7, 2021, he and his wife Maggie, both 52, were shot outside the dog kennels on their remote Colleton County property. Paul, their son, was 22 and was shot twice with a shotgun, while Maggie was shot four or five times with a rifle.
Could Murdaugh get death penalty?
The office of the South Carolina attorney general announced in December that "after carefully analyzing this case and all the surrounding evidence, we have opted to seek life without parole for Alex Murdaugh" despite the fact that capital punishment is an option in the state.
Is Buster Murdaugh a murderer?
Murdaugh will spend the rest of his life in prison after being found guilty on nearly one hundred counts of money laundering and other financial crimes.
How Paul Murdaugh helped solve his own murder?
Paul's video recording, made just before he was shot and died, provided the most compelling evidence. One of the family pets was depicted in close proximity to the kennels on the property. In addition, it picked up Alex Murdaugh's voice in the distance and placed him at the crime site.